STOP! KOFAS NEW SITE! UPDATED! GO HERE!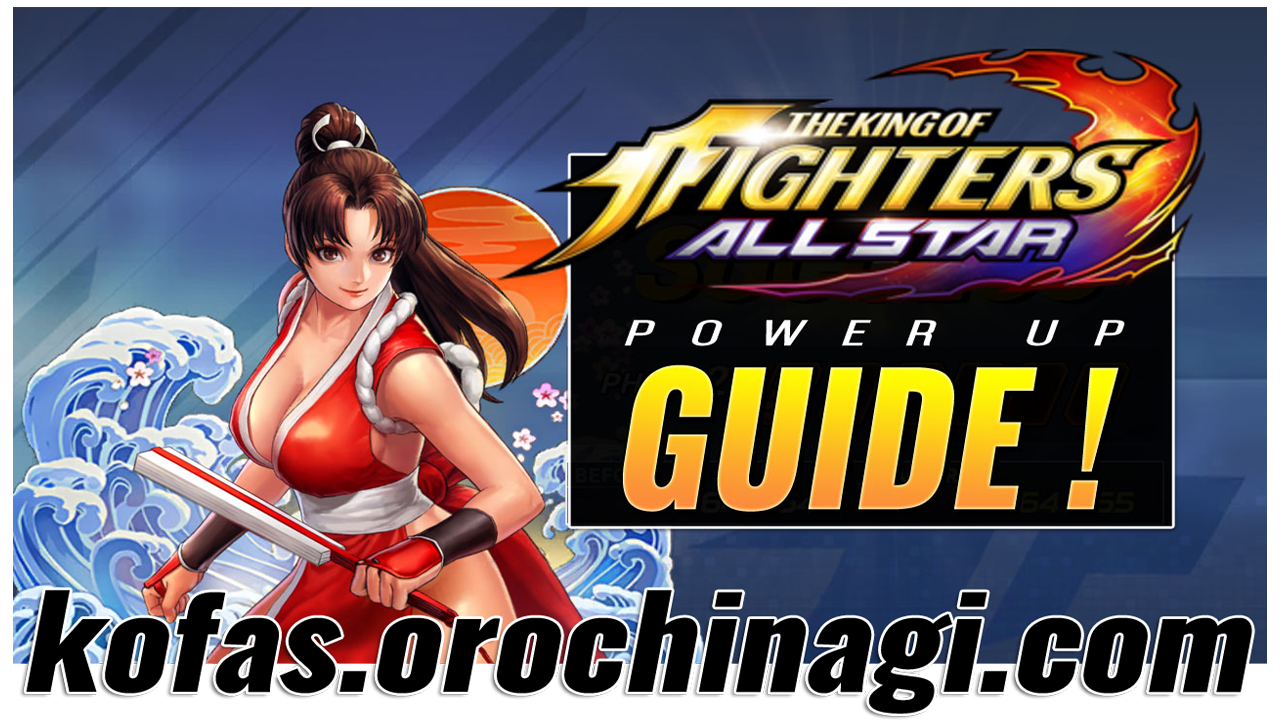 OLD STUFF: 
The King of Fighters All Star is a tremendous mobile game, way surpassing console editions in terms of content. There are so many things to do, boredom is simply not an option. The  path to full power is an easy one, but it's easy to be distracted ou waste resources. Here are guides and tips to making the most of your KOFAS experience!
HOW TO
WHAT IS / ARE
HOW TO GET
WHERE IS

Your AP (attack points) meter. Your rank meter. Your gold and your rubies.
Your daily quests checklist, your inbox, full menu without graphics, and the options button.
The mission prompt, or nag, if you prefer, that reminds you what quest you can do next. You don't have to obey it.
Private shop (special offers) , forum for announcements, quests, events and secret shop (even better offers)
Banners to advertise new events
Your fighter's page to upgrade, equip cards, raise affinity etc
Check your cards and level them up
Exchange medals for goodies
Try your luck to summon a new character or card
Buy one of the packs
Fight in the arena or league or friendly pvp (player vs player)
Play solo story or quest, also the dungeons to level up can be found here
Fighter Page

Check your stats and biographical information
Level up with EXP, ATK, DEF etc items
Raise your character rank up by one star here. You can only do this once
After level 60 characters can only raise level using SOULS here.
Activate the cores with items from the dungeon to make your character stronger
Equip your character with battle cards to make them stronger
Unlock bonuses by giving your character the food that they like.
PROBLEMS
Go to settings and graphics, turn the framerate to low and the slider to the left.
Install an android emulator such as bluestacks or MUMU your pc or mac – link the account via email and the others if one alone doesn't work. Make sure you create a profile on itunes and google play before you try to log on.
Do not use LDplayer or MEMU as they have been reported to contain bitminers.
DID YOU KNOW?
Events
Public Ranking
Best Silver Overall
Best Bronze Overall
Best Red
Best Blue
Best Yellow
Best Purple
Best Green
Further Links
Types and Attributes of Fighters 
Discords