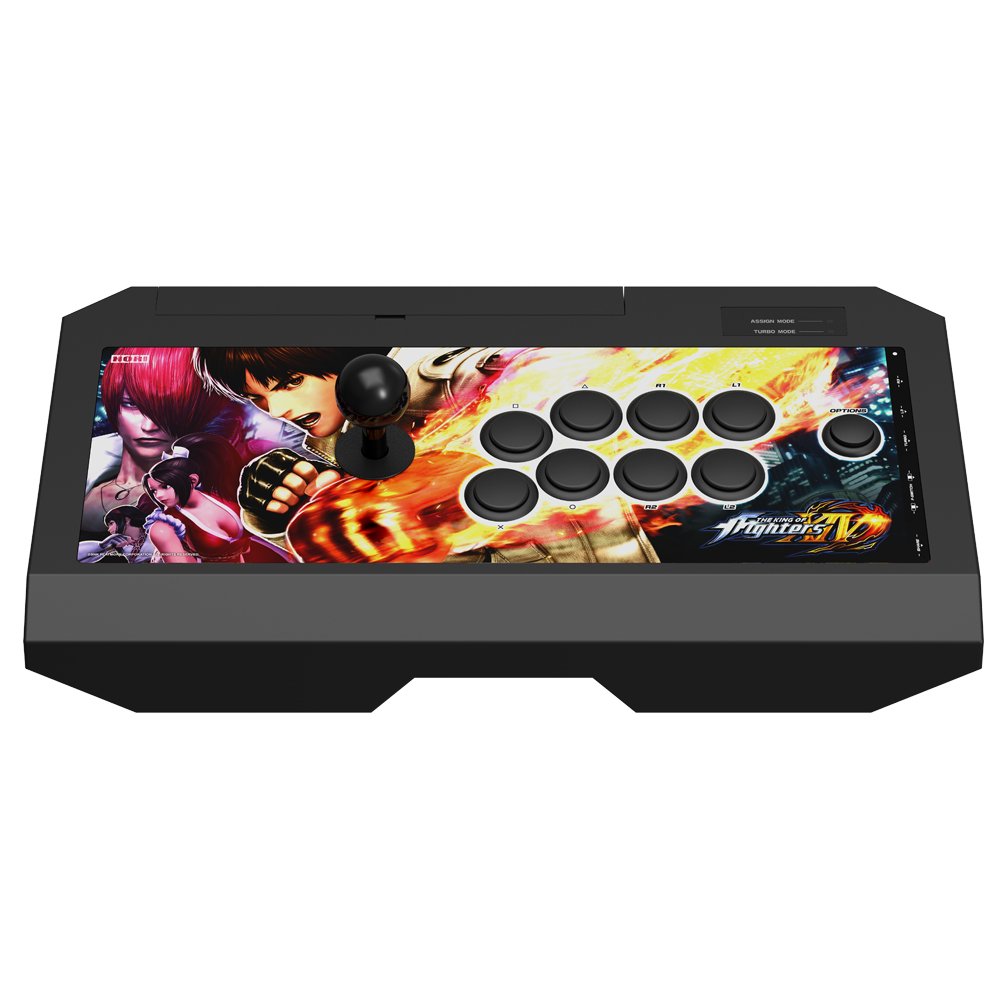 No #KOFXIV #Hori stick for EU
Orochinagi has had varying degrees of appetite for Hori products, one of their sticks won an award while the other didn't satisfy our paranoid tournament needs.
Hori posted this official announcement earlier today, after gamewatch posted the news a day before.  And our hunger has been aroused… again.
?8/25????THE KING OF FIGHTERS XIV???????? for PlayStation®4??????????????RAP.V HAYABUSA??????https://t.co/eMNMvXzoNh pic.twitter.com/FmKzyKVaL6

— HORI /?????????? (@HORI__OFFICIAL) June 10, 2016
The new KOFXIV Hori stick will be retailing at 18,144? (around 150 euros / 170 USD).  It is a HRAP V.
Upon asking Hori UK about the KOF stick, they replied simply:
I'm afraid that's lookin to be US/JPN exclusive. so regret, very apology!

— Hori UK (@hori_uk) June 7, 2016
Are you in the EU? Do you want one? Is it too early to rally the community to petition?  Perhaps so, but with many players buying a PS4 just for KOFXIV, it seems like many players will be looking for a new stick too.  What would be your choice?
Btw the HRAP4 is currently on sale in fact on Amazon.fr for 110 euros!