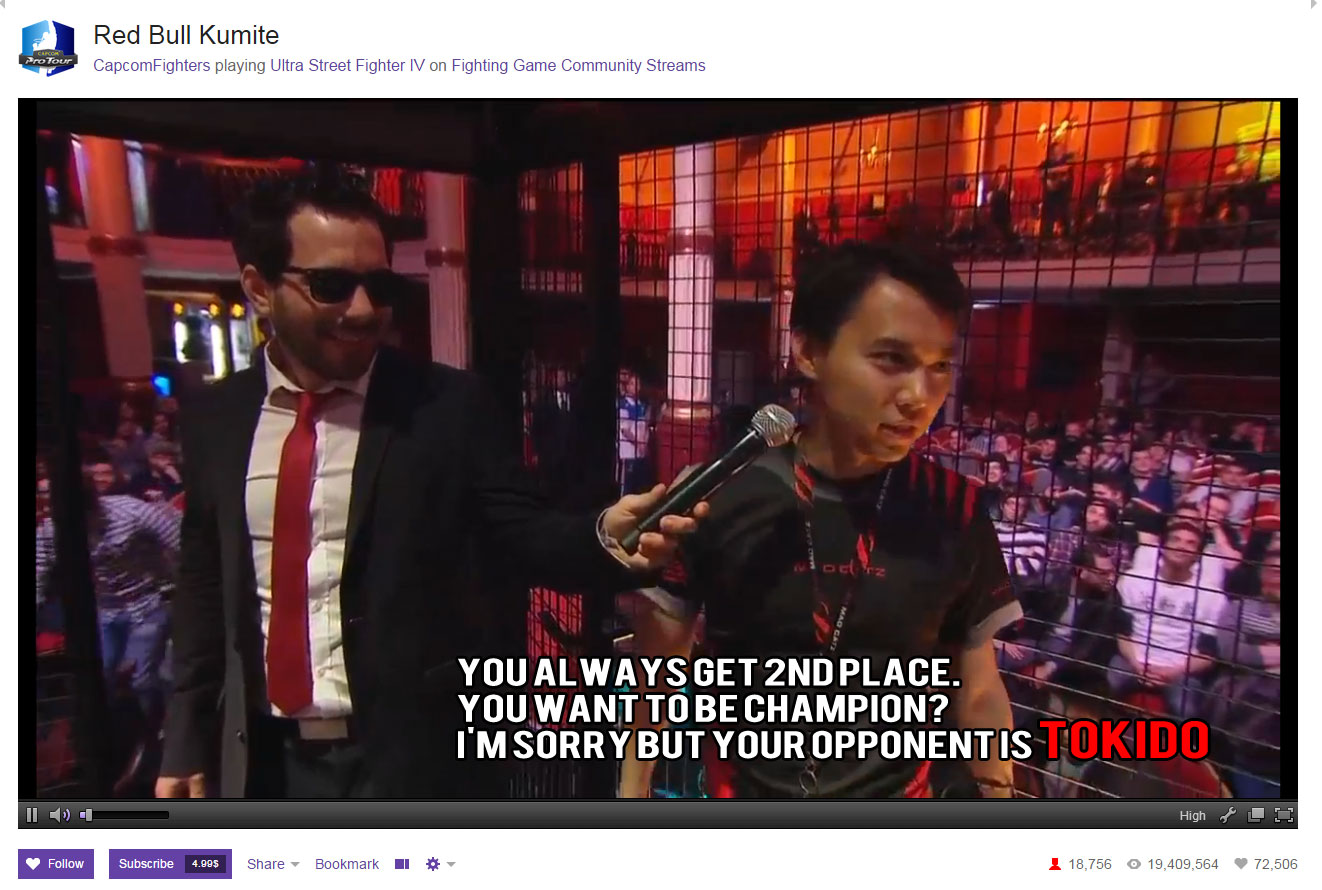 Not had enough? MORE #TOKIDO #XIAN AND #MAGO Next Weekend! #USF4
WELLL SO MUCH FOR 2ND PLACE FOREVER
That Bonchan and Tokido rivalry may be on the backburner for now but Tokido might just take it out on someone else next weekend at HYPESPOTTING.
Nemo? What? Everyone using Rolento now?
Xian, Tokido and Mago will all be down along with Problem X, Alioune, Luffy and Valmaster at Hypespotting!
Those Capcom Premier Points are like gold dust, watch them fight to the death over them!
$15,000 POT BONUS
REGISTER NOW !! hypespotting.co.uk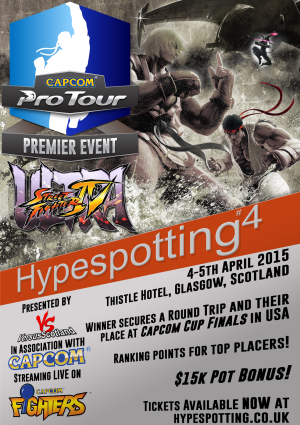 Hypespotting 4 is the ONLY Premier event in the UK, and one of just four across Europe. With many fighters from across the UK and around Europe already booking their places, Ultra Street Fighter IV at Hypespotting 4 is looking like being the biggest one yet. You can be sure that the competition will be super tough, so you'll need to be on top of your game to battle through the brackets. Only those who display the spirit of The World Warrior will remain in the final reckoning.
It will be streamed by Capcom Fighters, where you can catch the replays of #REDBULLKUMITE.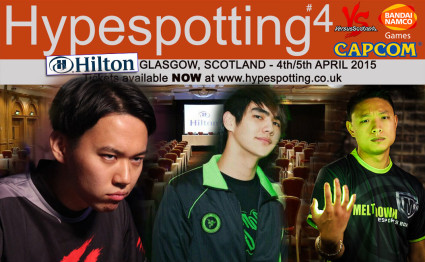 WINNER FLIES TO DUBAI!
In cooperation with CafeId and to support the ?#?kof13? community at Arcade Café the winner of the ID Global Tournament in Korea will get a free ticket to Arcade Cafe annual Tournament in ?#?Dubai? December 2015!!!
FREEZER FINAL PUSH
Nearly there just around 200 Euros to!!! LET'S GO! FINAL PUSH!
[donation-can goal_id='get-freezer-to-korea-igt2015′ style_id='default' show_progress=true show_description=true show_donations=false show_title=true title="]
Freezer has been the main push behind KOF in Morocco would like to show the world how much work he's put into the game! We believe he deserves a chance to get to Korea and show the world how popular KOF is across the world! Let's help him and show the international spirit of KOFGC!
Check out his skills here vs the legendary Frionel!
Orochinagi of course will be helping out, with more steam code prizes for our donators, through lottery at the end!
The following PC STEAM games are up for grabs!
Thief – The Master edition
Metal Slug X
Murdered Soul Suspect
Lara Croft and The Guardian of Light
Deus Ex – The Fall
Nosgoth Founders – Warlord Pack
COMING UP NEXT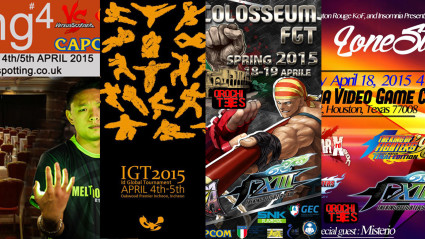 | Hypespotting | Admonition II | Colleseum FGT | Road to Colombia | Id Global Tournament |
KOF2002UM on Steam!
is now OUT!
The same devs who developed the awesome netcode for KOF98FE, Code Mystics, are on the job!
66 characters in all
New and old moves return!
MAX2 Moves with super detail!
Redone background music and win potraits!
Based on NESICA LIVE version with Tougeki changes!
Visit the steam page here:
Athena, Kensou & Chin join METAL SLUG DEFENSE!!!
Psychoballllllll @IkariLoona #metalslugdefense #msd #kof pic.twitter.com/wtXDCZ72Dk

— ON.Gunsmith Cats (@orochinagicom) March 18, 2015

20 million downloads and going strong!
GET the game here
FGC GAMING SHIRTS!
Now with Pao Pao flavour!
THE FGC YEARBOOK
Physical Copy Now $20.69 or less| Digital Copy $5 or less!
@pattheflip @orochinagicom @koogyplz Really cool that this is available. An instabuy for me.

— Glenn – thegametwok (@gyt) December 1, 2014
C'te classe @LN_Yamato RT @orochinagicom: get $7 off #FGC Yearbook http://t.co/MFghAWX71g pic.twitter.com/U3wACmvdSn

— AlabhamaMan (@AlabhamaMan) December 1, 2014
SNKPLAYMORE
Follow SNK for news and giveaways @SNKPOFFICIAL !
FOLLOW OROCHINAGI