Best #USF Player in UK? Players speak out! #VGMTEC Replays #KOF #SMASH #Chile #Peru
VGMTEC Replays
Here is the tournament playlist, which includes Marvel, KOF, USF and SMASH and Chile vs Peru 5v5!
TOP UK SF PLAYERS
UK players talk about top characters and players. Do you agree? The discussion continues.
The UK top players poll was recent reset for 2015, with others to follow suit; we need nominations for US players etc, which will be voted on all year round.
Andreas
https://www.youtube.com/watch?v=AMNxfqHsAQM
Pro Fluke
Problem X
https://www.youtube.com/watch?v=iUro0QZ5r4E
Problem X will be joining us later this month for Cannes Winter Clash!  Join us!  REGISTRATION CLOSES SUNDAY 15th
And there's the qualifier!
Kyo, Benimaru and Daimon join METAL SLUG DEFENSE!!!
19 million downloads and going strong!
#KOF20thAnniversary Collaboration Campaign starts today on #MSD with the arrival of famous #KOF characters!! Moetaro? pic.twitter.com/8VGVHkshOV

— G-Mantle (?????? (@SNKPofficial) February 9, 2015
It's like having a whole load of NESTS clones at your disposal hohohoho
GET the game here
#KOF2002UM is currently available on pre-purchase at 20% OFF! More details at: http://t.co/DG7N3s72W6 pic.twitter.com/TM8ZTp6Bai

— G-Mantle (?????? (@SNKPofficial) February 2, 2015
KOF2002UM on Steam!
The release date is FEB 27 2015
The same devs who developed the awesome netcode for KOF98FE, Code Mystics, are on the job!
66 characters in all
New and old moves return!
MAX2 Moves with super detail!
Redone background music and win potraits!
Based on NESICA LIVE version with Tougeki changes!
You can pre-order the game for 20% off if you visit the steam page here:
FEB
DKO Ranking: 13th Feb https://www.facebook.com/events/401582230010275/
MAR 2015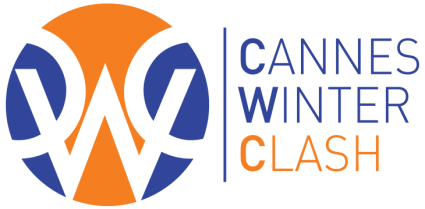 APRIL 2014
Orochinagi


Promote your Page too
@pattheflip @orochinagicom @koogyplz Really cool that this is available. An instabuy for me.

— Glenn – thegametwok (@gyt) December 1, 2014
C'te classe @LN_Yamato RT @orochinagicom: get $7 off #FGC Yearbook http://t.co/MFghAWX71g pic.twitter.com/U3wACmvdSn

— AlabhamaMan (@AlabhamaMan) December 1, 2014
THE FGC YEARBOOK
FOLLOW OROCHINAGI
PRIZES
Follow SNK for news and giveaways @SNKPOFFICIAL !
FGC GAMING SHIRTS!
Now with Pao Pao flavour!
The FGC Pro

Ever thought about running your own event, or wanted to know what goes on behind the streams?
Check out this guide, available from amazon!