#15 – Mandrake
This is an incredible shop for Transformers enthusiasts.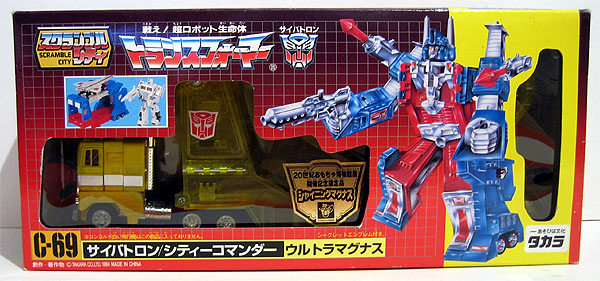 Yellow Shining Ultra Magnus
G1 Predaking 26,250 yen
Masterpiece Ultra Magnus 9,450 yen
Green colour G1 Slag
Yellow G1 Ultra Magnus (Apparently, there are only 800 of these made!!!)
They even have Transformers from Spain!?  Interesting to note they even have the Fan Made Ultra Magnus Trailer Armour.  I found the Alternity Megatron here for 2,940yen – lowest price in Akiba I saw (maybe it was box damaged?).
I can't go on about how shocked and surprised you will be at seeing some of these classic TFs.  A loose Binaltech Shockwave for 3,150…. hmmm.
Since this report was written, prices fell in 2017 as more competition rose with other shops such as Jungle, Liberty 8 and Surugaya Specialty shop.
Here are some shops you must check out for TFs:
Great collection!
lots of the latest and "as new" 2nd hand TFs here with a quite good classic G1 collection.
#24 Golden Age
next to Liberty, worth a check even though it's a small collection crammed into a tiny shop- a mix of old and new TFs.
This page will be redone in 2019