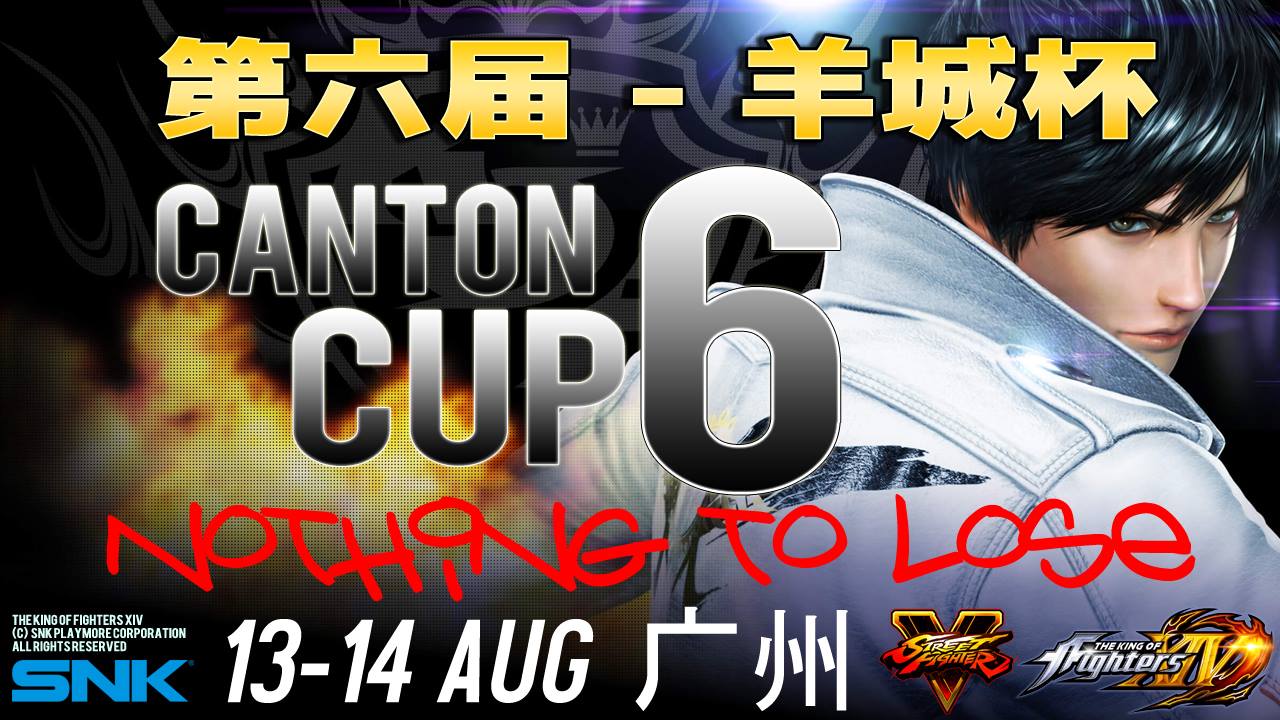 Canton Cup 6 streaming Now
updated with twitch channel.
#CantonCup #yacheng has started and will continue over the weekend!  Featuring Mad KOF, Xiaohai, Freezer, Humanbomb, Poongko & more!
Stream site: http://www.panda.tv/315158
Notably for foreigners the site has been full of buffering and difficult to watch.
Hopefully https://www.twitch.tv/yangchengcup will be running for the weekend.
Watch live video from yangchengcup on www.twitch.tv
Full Schedule
Attendees Schedule for competitor going to china(China time)
Friday (8/12) 2:00PM – Badge pickup for spectators and competitor
                   7:00PM – KOF 98 pool to grand final
Saturday (8/13) 9:40AM Street Fighter V team tournament check in
                       10:00AM team Tournament starts
                       12:30PM team tournament final
                       1:00PM Street Fighter V tournament(individual) ABCD pool to top 16
                       3:00PM Street Fighter V tournament(individual) EFGH pool to top 16
                       7:30PM Street Fighter V top 16 to top 8
Sunday(8/14) 9:40 AM KOF 14 competitor check in
                    10:00AM KOF 14 pool to grand final
                    2:00PM Street Fighter V Team battle (Country vs Country)
                    7:00PM Street Fighter V (individual) Top8
Stream Schedule for international viewer (USA Pacific Daylight Time)
Friday(8/12) 4:00AM – KOF 98 pool to grand final
Friday(8/12) 7:00PM Street Fighter V Team tournament starts
                  9:30PM Street Fighter V Team final
                  10:00PM Street Fighter V tournament(individual)ABCD pool to top 16
Saturday(8/13)12:00AM Street Fighter V tournament(individual)EFGH pool to top 16
                     4:30AM Street Fighter V top 16 to top 8
                     7:00PM KOF 14 pool to grand final
                     11:00PM Street Fighter V Team Battle(Country VS Country)
Sunday(8/14) 4:00AM Street Fighter V(individual) Top8
Stream site: http://www.panda.tv/315158