US Rep Cannes #98FE Pot Bonus #MetalSlug #KOF Defense #SS6 Photos #
PIE SMUG
So if you didn't know, it doesn't seem like Dieminion will be back in France again as Smug managed to take the qualifier!
Check out the match here
Kyo, Benimaru and Daimon join METAL SLUG DEFENSE!!!
19 million downloads and going strong!
#KOF20thAnniversary Collaboration Campaign starts today on #MSD with the arrival of famous #KOF characters!! Moetaro? pic.twitter.com/8VGVHkshOV

— G-Mantle (?????? (@SNKPofficial) February 9, 2015
It's like having a whole load of NESTS clones at your disposal hohohoho
Shadowloo Showdown 6
Here are the WINNERS finals, featuring that Poongko guy doing his usual, ridiculous comeback insanity.
Grand Finals coming later.
Here's Sako vs Gackt, as you know, Sako is coming to Cannes.
Some tweets with photos, including Poongko doing the Seth.
— koukouchan@FFRK????? (@koukouchan02) February 8, 2015
Poongko doing Seth ultra 2 #SS6……even after the tourney we're still having fun! pic.twitter.com/G7ronKae8d — ON Colonov (@Colonov) February 8, 2015
Fav shots from #SS6 @kazunoko0215 I told him to do 2 different poses, so he did 2 uppercuts https://t.co/hU13hm5aKP pic.twitter.com/YvLmQBZ5yM — BossLogic (@Bosslogic) February 9, 2015
shadowloo showdown was nice event!! We will return to Japan from now! pic.twitter.com/QX4CAbHNH9

— ???? (@kazunoko0215) February 9, 2015
Thank you guys for coming down @momochi212 @chocoblanka and for @EvilGeniuses sending you, always a pleasure pic.twitter.com/DDV4eODVWu

— BossLogic (@Bosslogic) February 9, 2015
Met some amazing people from all around the world at this years Shadowloo Showdown #SS6 pic.twitter.com/jxqOPQpHSE

— BossLogic (@Bosslogic) February 9, 2015
Results
USF4
1. EG|Momochi (Ken)
2. Kazunoko (Yun)
3. RZR|Gackt (Fei Long)
KOF13
Poongko
ON.Colonov
x5.Baxter
Eita
ON.Derrace
KOF98FE Tournament Pot Bonus
So you guys know we're doing a KOF98 Tournament on Sunday at Cannes, we wanna make it hype! It's pretty hype already with some major star action, but we'd like to make it more interesting as more hype = more people playing the game in general.
If there's no other way to do it, there's a CASH POT. I've already put my own stock into the prizes, with a top 8 win list. If you have any coins to spare, we can add it in to boost the pot and boost the hype!
[donation-can goal_id='98fe-pot' style_id='default' show_progress=true show_description=true show_donations=false show_title=true title="]
Registration and more details for the tournament are here.
FGC Yearbook VOL 2
With all the stuff I would to put into it, including fan art, player interviews and cosplay, it's not going to be possible to sell it on Amazon, due to copyright issues.  It's gotta be community made and community sold.  More details soon.  If you want something specific in this super glossy hardback edition which will be one of a kind and unreprintable, get in touch.
CAFEID IGT TOURNAMENT NEWS COMING AGAIN SOON!!!
#KOF2002UM is currently available on pre-purchase at 20% OFF! More details at: http://t.co/DG7N3s72W6 pic.twitter.com/TM8ZTp6Bai

— G-Mantle (?????? (@SNKPofficial) February 2, 2015
KOF2002UM on Steam!
The release date is FEB 27 2015
The same devs who developed the awesome netcode for KOF98FE, Code Mystics, are on the job!
66 characters in all
New and old moves return!
MAX2 Moves with super detail!
Redone background music and win potraits!
Based on NESICA LIVE version with Tougeki changes!
You can pre-order the game for 20% off if you visit the steam page here:
FEB
Vendredi 13 février, nous rebootons les Rankings avec deux petites nouveautés :
_ Un coin 3DS pour les motivé de smash bros, pokemon et autres monster hunter,
_ Un prix plus d'adhésion à 8€ jusqu'à la fin de l'année.
Alors n'hésitez pas à passer
https://www.facebook.com/events/401582230010275/

MAR 2015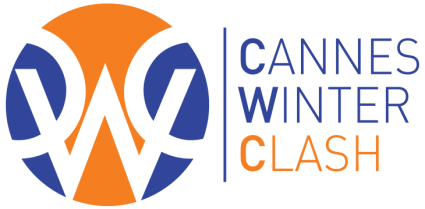 APRIL 2014
Orochinagi


Promote your Page too
@pattheflip @orochinagicom @koogyplz Really cool that this is available. An instabuy for me.

— Glenn – thegametwok (@gyt) December 1, 2014
C'te classe @LN_Yamato RT @orochinagicom: get $7 off #FGC Yearbook http://t.co/MFghAWX71g pic.twitter.com/U3wACmvdSn

— AlabhamaMan (@AlabhamaMan) December 1, 2014
THE FGC YEARBOOK
FOLLOW OROCHINAGI
PRIZES
Follow SNK for news and giveaways @SNKPOFFICIAL !
FGC GAMING SHIRTS!
Now with Pao Pao flavour!