Qualifiers USA, UK & ITALY #USF4 #KOF #ROF #Yacheng #CWC2015 #SEA2015 #IGT2015
Hell of a busy weekend!  Lots of tournament news and match videos for you today… and some tweets….
YACHENG
Reminders: Saturday morning around 5am GMT, Yacheng feat Dakou, Saunic, Humanbomb & Xiaohai in USF and KOF action!
ROF
Then ROF with Ultra, DOAU, SSMB & SC5 in France.
Voici le planning de diffusion de la Winter Session 2015. Les deux chaines seront accessibles demain à partir de 10h aux adresses suivantes :
– Chaine 1 : http://www.jeuxvideo.com/gaming-live/tv01.htm
– Chaine 2 : http://www.jeuxvideo.com/gaming-live/tv-event.htm
VS DOJO
We'll also have KOF tournament action at VS DOJO with KOF98UMFE and 13!
(No stream I'm afraid)
Qualifiers for Cannes Winter Clash
UK: SAT 21st FEB. If winner has already booked, they'll get cash!

Italy: Top 2 will win tickets to Cannes!


USA: Info is updated now! Click the banner to reach the facebook page!
1st Place: Flight to France, Hotel Stay in France, Tournament Entry to "Cannes Winter Clash", Next Level T-Shirt
If they get 80 entrants, top 2 are going to France!!!
CWC EARLY BIRD DISCOUNT
Online registration is now open for Cannes Winter Clash!
We can only advise you to get the early bird special, as the registration fee will go up €5 by January!
—————————————————————-
La billetterie pour le Cannes Winter Clash est ouverte.
Nous vous conseillons de prendre vos places au plus vite car les prix seront majorés de 5€ après le 25 janvier 2015.
South East Asia Major 2015 this year at thailand! I am definely going , are you? pic.twitter.com/1tAtOe7v5a

— Rzr Xian (@XianMSG) January 16, 2015
Match Videos
Atomix Games End of Year KOF Tournament Top 4

BBCP v2.0 from Acho
P4U2 v2.0 from Acho
Moba KOF (I think)
JAN 2015
FEB


MAR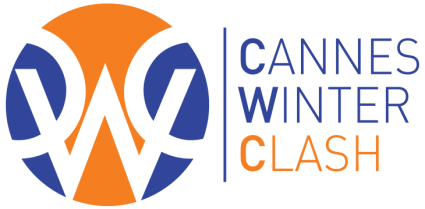 APRIL
IGT2015 Warning!!!
March 7-8
Will you be part of history??? There are some cheap flights via http://www.cheapflightairs.com/#/ and skyscanner !!!
MORE INFO SOON!
Orochinagi


Promote your Page too
@pattheflip @orochinagicom @koogyplz Really cool that this is available. An instabuy for me.

— Glenn – thegametwok (@gyt) December 1, 2014
C'te classe @LN_Yamato RT @orochinagicom: get $7 off #FGC Yearbook http://t.co/MFghAWX71g pic.twitter.com/U3wACmvdSn

— AlabhamaMan (@AlabhamaMan) December 1, 2014
Best team. #kof98umfe No, there's no hack. It's legit :3 pic.twitter.com/tBWkmR2AoF

— Gunsmith (@orochinagicom) January 16, 2015
Make sure you're using the beta! #kof98umfe pic.twitter.com/LVWgIc1ipm

— Gunsmith (@orochinagicom) January 16, 2015
@Hideki_Naganuma Let's try to get @SEGA attention! RT if you want to see a JET SET RADIO FUTURE HD FOR PS4/XBOX ONE! pic.twitter.com/gL60CIW3Ao

— GalacticSpike (@YearofDmonkey) January 16, 2015
#FightStickFriday @ultradavid @jchensor built by @b15sdmdesigns based off of DarkStalkers . Complete with bee Hive . pic.twitter.com/y6D2VITsn7

— Jimmy_Shoegazer (@jimmy_shoegazer) January 16, 2015
???? pic.twitter.com/L0lRKAVesk

— ???????? (@X_X_marU) January 16, 2015
Pardon. pic.twitter.com/cQnGwXyCdv

— Seb Dale Cooper (@_SebCooper) January 16, 2015
?????????? pic.twitter.com/O7bYS7FAsG

— Akilico (@Akilico55) January 15, 2015
??????? pic.twitter.com/ZPeSUF7zTT

— ????? (@hiraga_matsuri) January 15, 2015
Wat is dis I dont even