EVO GAME LINE UP
Tell Mr Wizard what game you want at Evo!
This is your last chance to give input on the Evo 2015 games! What do you want to see this year at Evo? #Evo2015

— Joey Cuellar (@EvilMrWizard) January 13, 2015
YACHENG CUP
Saturday 17 & Sunday 18 January In Guangzhou, China, where Xiaohai lives, Dakou has organised a tournament featuring SF4 and KOF13. There will be solo, 3v3 and 10v10! Humanbomb from Australia and Saunic from France will be there.  MadKOF might be entering too! Dakou and Xiaohai know each other very well, it'll be interesting to see who will come out on top!  I expect some thorough beat downs, old school style.
Stream
Schedule
Saturday Jan 17th Times are local – CST
2:30~6:30pm USF4 group match
6:30~7:30pm exhibition matches
7:30pm the rest of USF4 group match
Sunday 18th
9:30am USF4 singles sign in
10am~6:30pm USF4 singles till best 4.
6:30~7:30pm KOF13 exhibition match
7:30pm KOF and USF4 best 4
Prizes
SF4 Solo
5000RMB (approx US$807) + Qanba Q4 joystick for 1st place,
SF4 3v3
the prize for USF4 3vs3 is one joystick bag for every player
SF4 10v10 (HK vs China)
the prize for USF4 group match is 2000 RMB for the whole group, 10 people.
KOF13 Solo
3000RMB plus the same joystick as for SF4 for 1st place,
Sources:
BBS: http://bbs.17utt.com/thread-780718-1-1.html
Many thanks to Saunic  for the alert and ALX for the info!
KOF13 & 98FE Tournaments
At Versus Dojo Saturday 17th Jan!
14:00 Start
Entry fee not included.
€5 par tournoi
98umfe online Sunday Session 18th Jan!
EU starts at 2pm with US taking over at 2pm! (local times)
Plugs/Other Stuff
?????????????SNK?????????????????(?-`?´-)?? pic.twitter.com/t2tx2JP3Fv

— MAC?COY (@maccoy9) January 14, 2015
@pattheflip @orochinagicom @koogyplz Really cool that this is available. An instabuy for me.

— Glenn – thegametwok (@gyt) December 1, 2014
C'te classe @LN_Yamato RT @orochinagicom: get $7 off #FGC Yearbook http://t.co/MFghAWX71g pic.twitter.com/U3wACmvdSn

— AlabhamaMan (@AlabhamaMan) December 1, 2014
JAN 2015
FEB


MAR 2015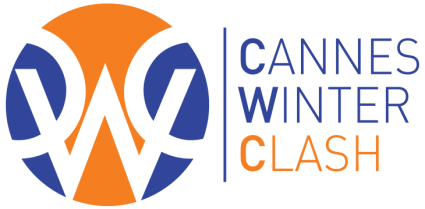 APRIL 2014
IGT2015 Warning!!!
March 7-8
Will you be part of history??? There are some cheap flights via http://www.cheapflightairs.com/#/ and skyscanner !!!
MORE INFO SOON!
Orochinagi


Promote your Page too