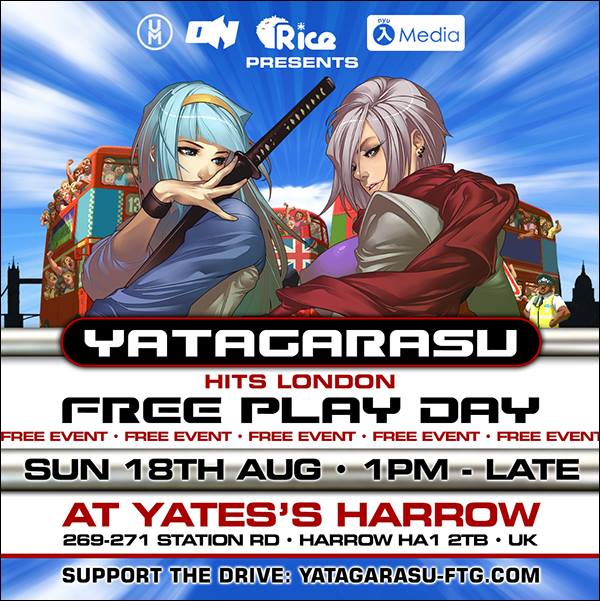 Yatagarasu in the UK!
THE OROCHINAGI SUMMER SEASON!
Here are the ON tournaments for this summer!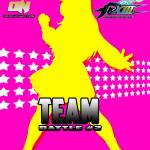 KOF XIII Climax Team Battle 2
Vendredi (Fri) 19 Juillet (July)
Persona 4 Arena Team Battle & Freeplay
Mardi (Tue) 23 Juillet (July)
Yatagarasu Tournament & Freeplay
Vendredi (Fri) 26 Julliet (July)
MiXuP#2
Samedi (Sat) 10 Aout (Aug)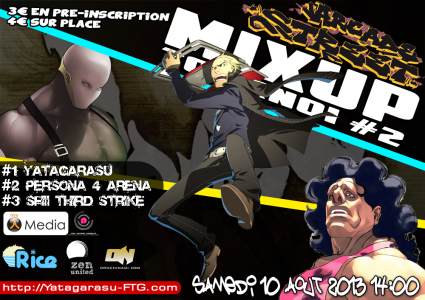 Replay & Results
Prizes supplied with thanks to Arcade Street, Zen United, Rice Digital & Nyu Media!
YATAGARASU PRIZES
1st Place – Perk Pack worth $60
2-6th – Perk Pack "Open Access" worth $40
Stream: http://www.twitch.tv/arcadestreet (Follow NOW!)
YATAGARASU UK  TEAM BATTLE
18th August 2013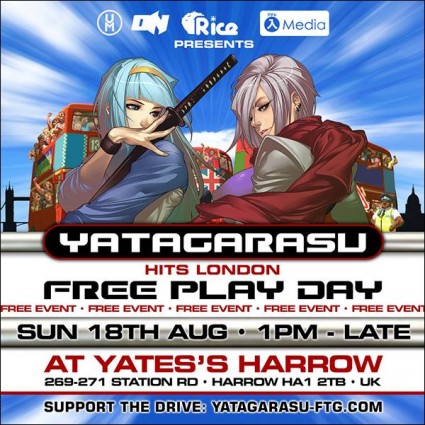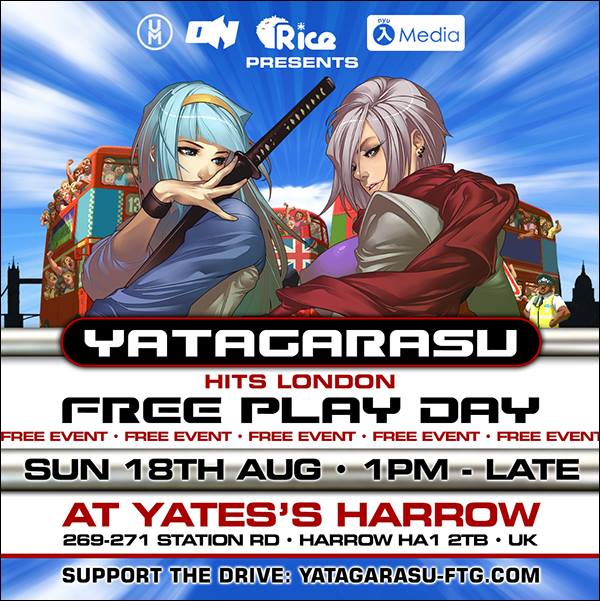 YATES'S 1pm – 8pm (or more)!  No stream.  
FREE TO ENTER!!!!
Bring your stick!
269 -271 Station Road, Harrow, HA1 2TB
THE SEQUEL
Don't forget to help the indie developers reach their goal to create Yatagarasu AOC !!  
You did it!!! Sequel has been funded and on its way!