WE WILL BE STREAMING THIS LIVE: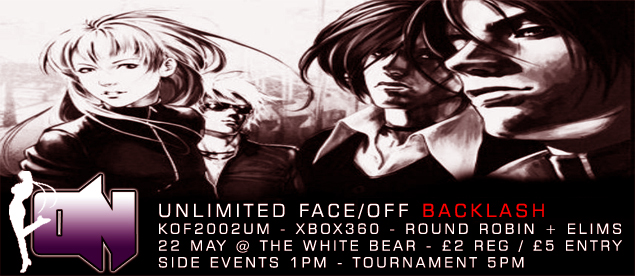 Tournament Format: Round Robin and Elimination Brackets
Side Events (free to enter)
Russian 3v3 (Seeded and random teams)
First to 5 single elimination bracket
SIGN UP HERE or at Neo-Empire
Times:  22nd May at the White Bear in West Ruislip.  The same format will apply- 1pm Events 5pm Tournament.  Directions to the White Bear can be found here.  The schedule and format will be exactly the same!
Already confirmed in attendance: Shin Dragon, Giga D, Gunsmith, Tofa, Aion, Pete and Atb_555!
Get ready! Learn up on tutorial videos here
PREVIOUS EVENT:
Backlash Videos to be posted after the event.