Both Kaikan and Sportsland arcades have
closed

here.
Just leaving the photos here for prosperity.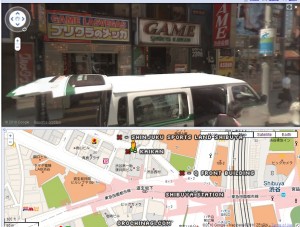 To get to Kaikan from Shibuya station, take exit 8 so that you can get on the crossing facing the Q Front building and head up the street to the left side.
This arcade is more known for its collection of old games but if you take the elevator and go upstairs you'll find more modern fighters. It had KOF 98 UM last time I was there. It's pretty cramped in there but at least has some challengers milling about.
Heading past Kaikan you can find your way to Sports land. It's just on the next corner on the right!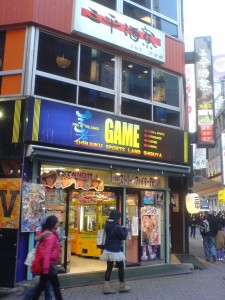 Shinjuku Sports Land Shibuya

Not to be confused with the arcades in Shinjuku, this is the tiny little arcade that is well known for its 500 (now 300) yen freeplay nights. How you're supposed to get your money's worth when the arcade is packed out and there's only 4 versus machines is beyond me. It's a SF haunt with national level players, although there is one KOF machine or two squished into the corner.