These are two chains that serve meat and rice. Cheap. Fast. Hot. Fresh (kinda) and often open till late: Matsuya and Yoshinoya.  They are EVERYWHERE.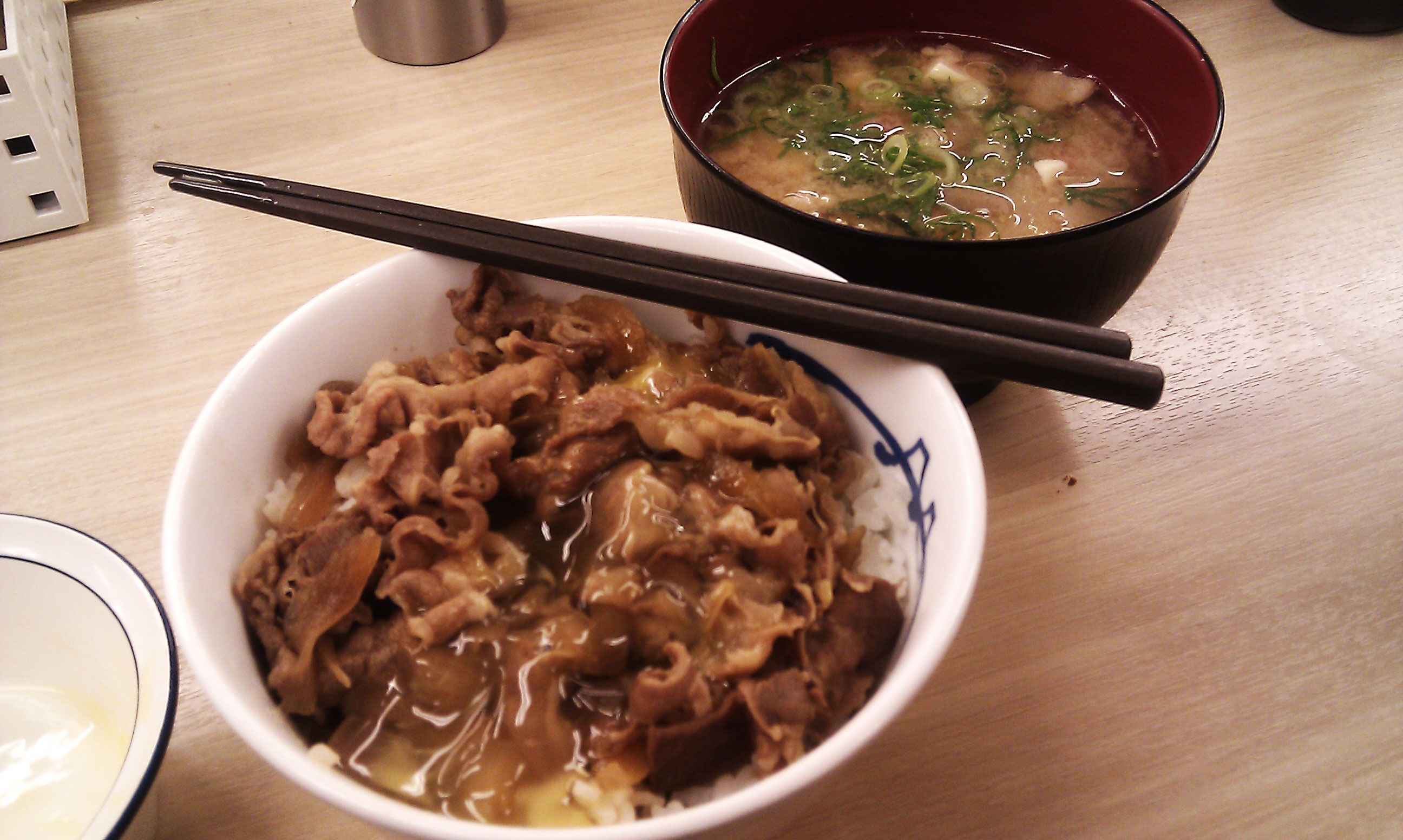 However, after a few late night visits over the years, where it seems clear that the industry is shifting to employing gaijins to work the kitchen during the night, while at the same time being kind to the odd homeless person asking for a drink of water, it seems clear that the standard is still above Lotteria and the dingy burger joints.  Experience may vary, depending on how modern and how central the venues are.  On taste alone, the debate continues.
???????????????????????????????????????????????????????

— The Sentimental Typhoon (@Uni_Papapapa) September 14, 2018
Yoshinoya
Yoshinoya has built their reputation on the cheapest beef bowl in town.  It's so famous with foreigners, you may often find the restaurants full of them, especially late at night.
When I visited they actually had a better curry menu (cheese/ egg / beef) at the time, but this was a special run.
Yoshinoya has some stores in the US, but the experience is hardly the same.  You can check out the current menu for the Japanese stores in English and Korean from their website.
The taste? It's fine, strips of marinated beef or pork or ribs grilled and put on top of a bowl of rice.  Uhh, yeah, that's it.  It's good!  It's hot! It's cheap!  Even better with a raw egg, which cooks quickly when stirred in!
But what about Matsuya? Check out our thoughts here.
Back to other restaurant options
If you found this site useful, and you use Play Asia or Amazon, please use our affiliate links!