The photos are below for your closer inspection, at a much higher resolution!
Now we'll take it much slower and talk about what's on offer at the two stores in Akiba.  The first store is in the Radio Kaikan tower and the 2nd is next to the Akiba Culture Zone.
1. Ami Ami 2nd – next to Akiba Culture Zone
The entrance is on the left of the building and you'll find the stairs or an elevator that can hold 5 people, at a squish.  Ami Ami is on the 3rd and 4th floors (ground floor counts as 1F).
Ami Ami has grown considerably and bought a floor from Liberty.
The figurine shops recognise the market for fighting game figures and Ami Ami is no exception.  It was here I found the Vanessa figure on the last visit.
Plastic manufacture has improved in leaps and bounds, with transparencies and finer details.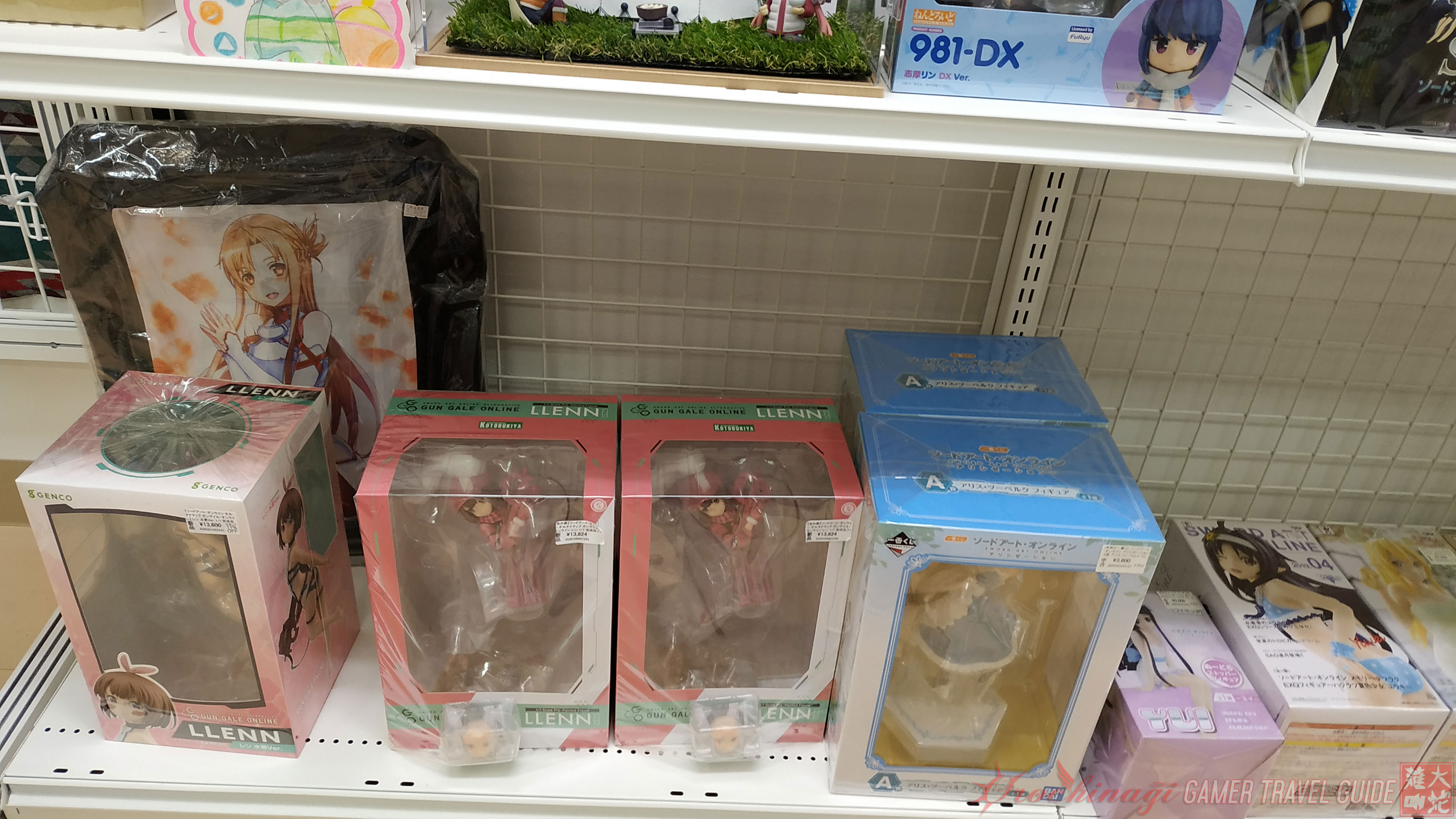 Ami Ami store is bright clean dust free and feels a little more spacious. It's less stressful in the 1st building as more of the tourists are in the Kaikan tower.  However it also feels a little clinical.
Ami Ami has rare figures too and the green Tsukihi was spotted here and disappeared within the day.  The site says the stock does not match the website stock and the prices may be different.
The fact that the item is right in front of you should dictate whether you grab it or not, you could at least hold it while you search on your phone for a better price…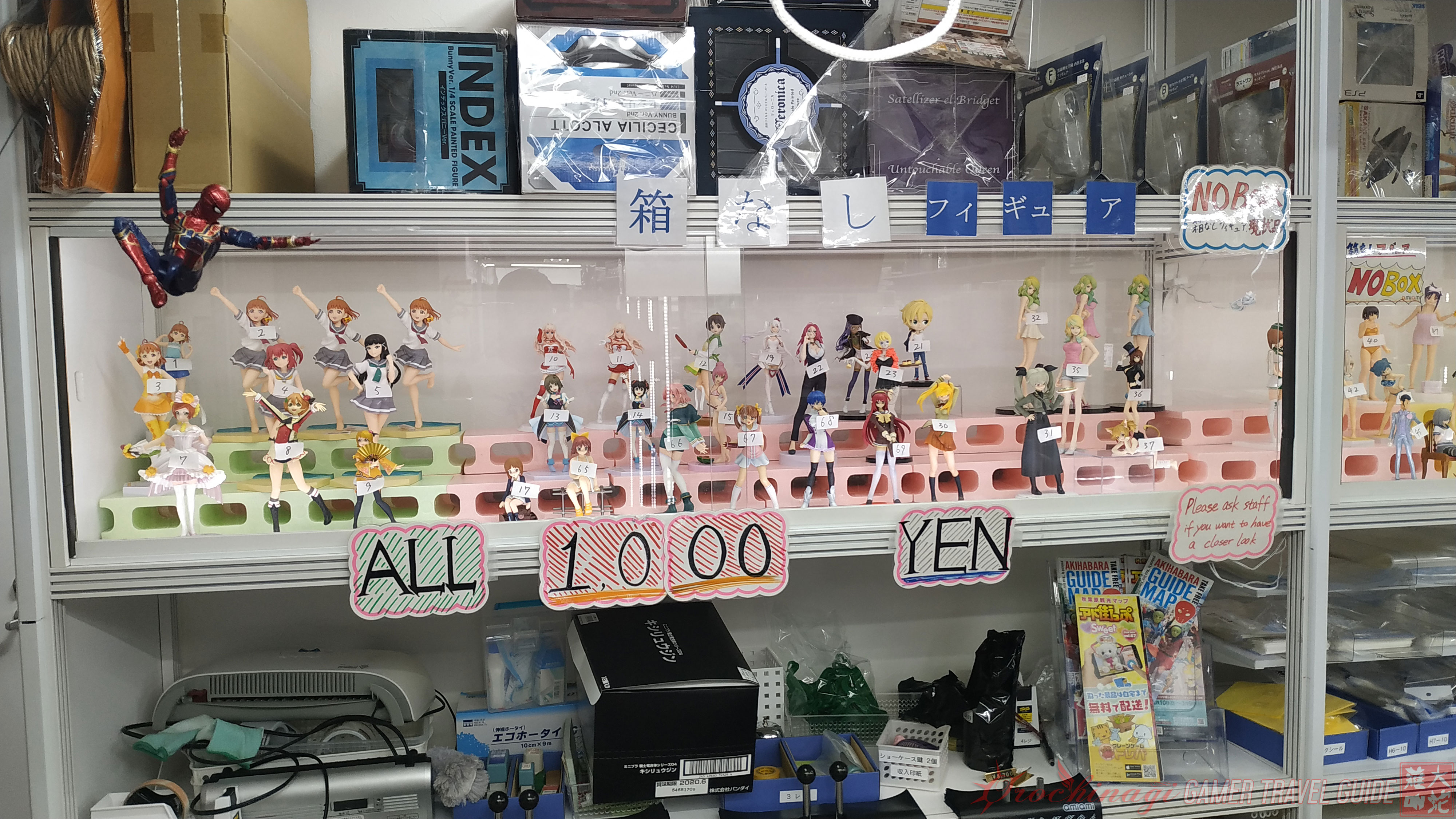 There a lot of promotions and deals in store and on site.  For example, behind the desk in the 2nd building on the 3rd floor, there is a selection of figures for 1000 yen…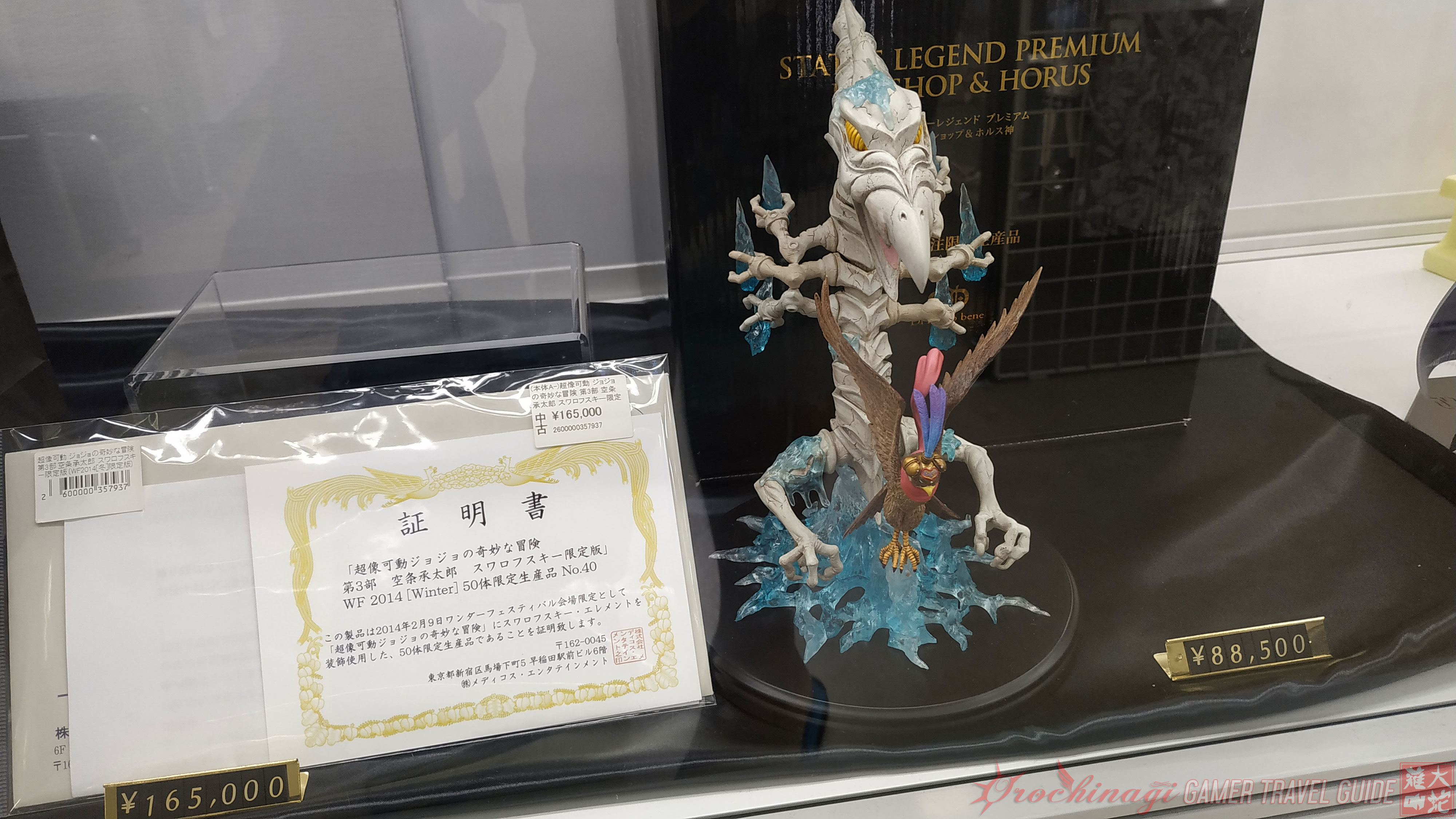 On the 4th floor you'll find more rare / older series figures such as Petshop here.
There are some figures that you are gonna have a lot of difficulty taking home….
Ami Ami does deals on damaged boxes or figures, so be very careful when you see a figure for cheap.
Ami Ami 1st – Radio Kaikan Building
Over in the 1st building, they have one floor and it's much bigger, very well organised, with huge sections of stationery and soft toys, with sections dedicated to "popular with girls / boys"
One of the things Ami Ami has done to boost their reputation and attract visitors are their exclusives and in their store you can see prototypes of figures yet to be released. It's quite incredible.
Check out that Mai figure- it's a new style in between Nendoroid and full scale. There are also some dolls you might find.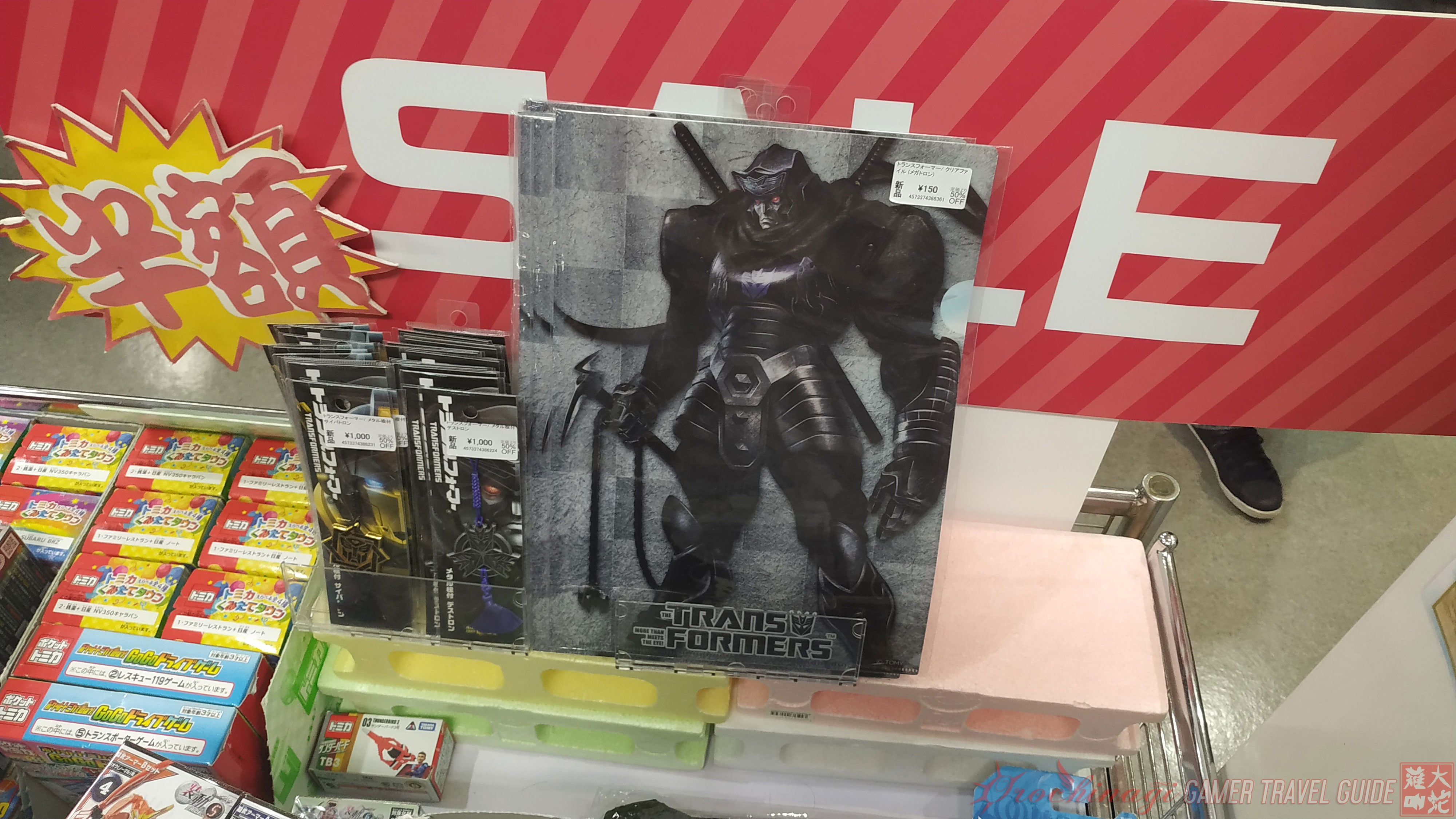 More promos, sales on stuff that perhaps you might really like!
Other store productions such as Kotobukiya are featured here too.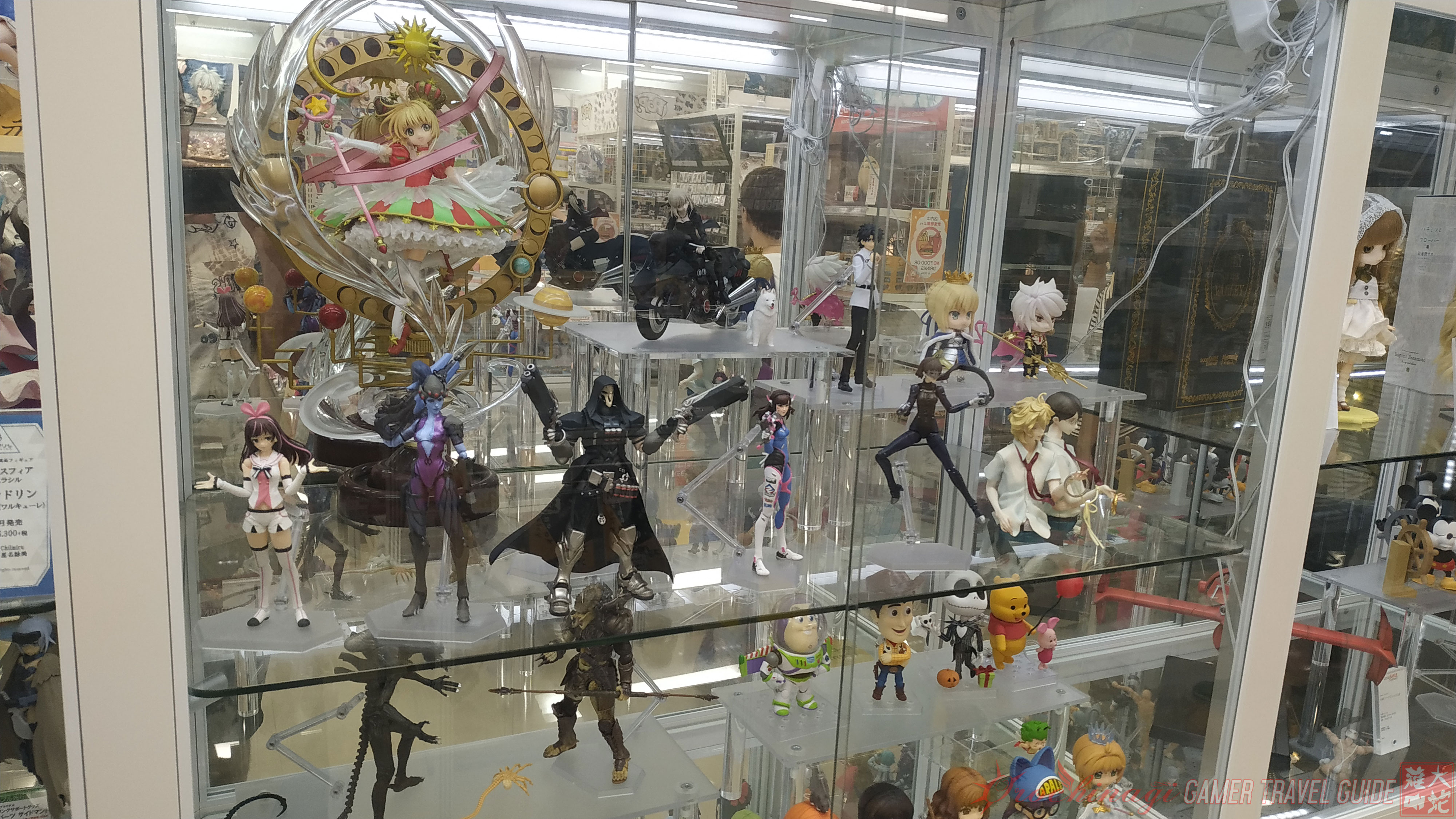 If you have the day to spare, a trip down Kaikan Tower will kill you but it's worth it just to see the display case collection.  It's next to the escalator.
I would say Ami Ami is more about new and current toys and figures.  Older figures are still scattered around the store and I think the more rare stuff will be found in the 2nd store.
There are sale boxes on each side of the building so you need to circle round once with a basket before getting into the queue!
Ami Ami has been criticised for its packing and shipping fees so this is obviously a great opportunity to take stuff home yourself!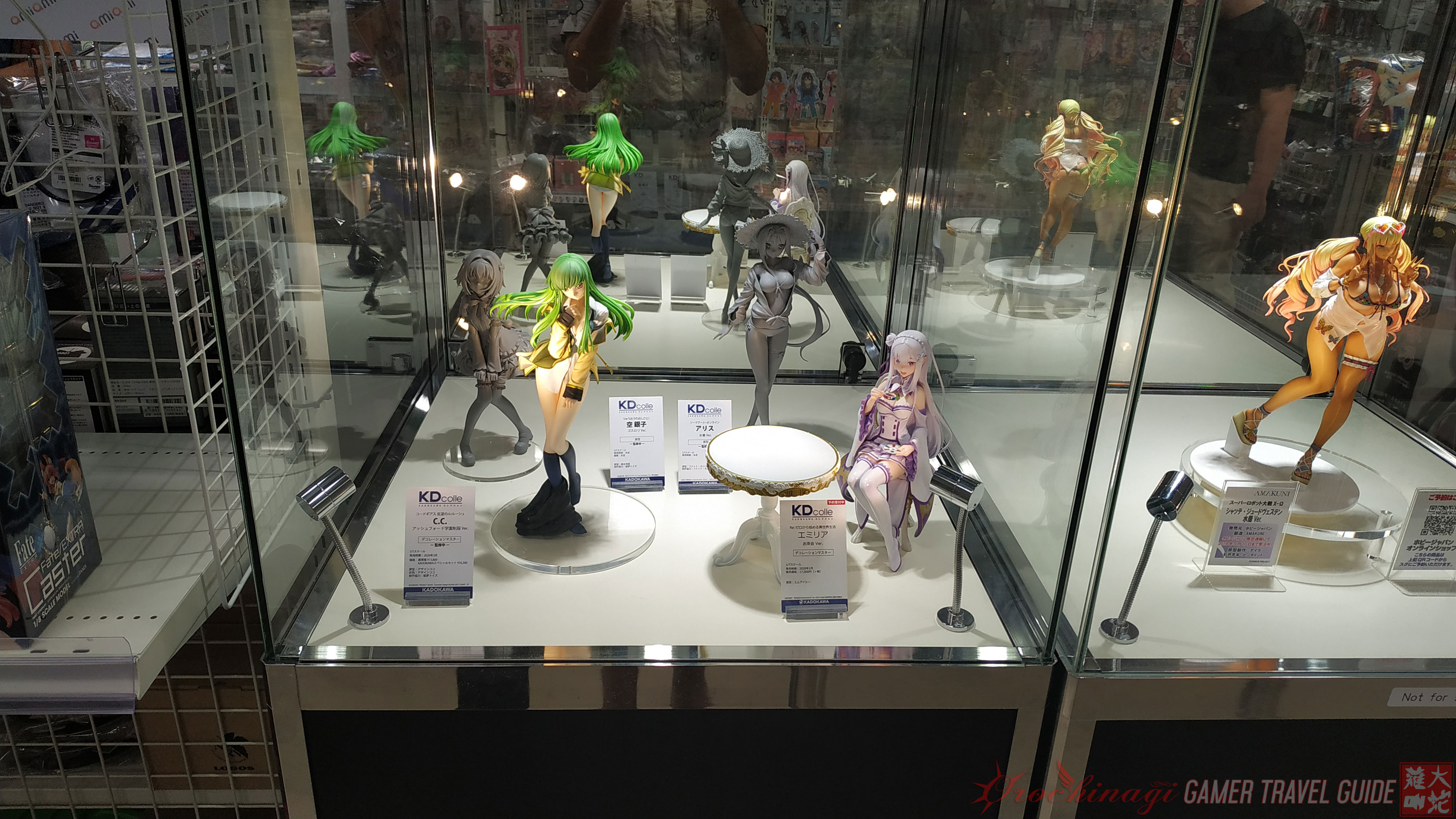 Of course they have licensed sections and in their Eva area you can find some merchandise that I didn't see in the Eva Store. Might be older stock.
Of course this was a great photo opportunity.
This is a Persona 5 zippo special edition… 25K… and other trinkets that you'd expect to find in Mandarake….
And that brings us to the end of our Ami Ami Tour.  Definitely worth a visit. Check out the rest of the pages to plan your trip to Akiba!
More photos from the previous visit