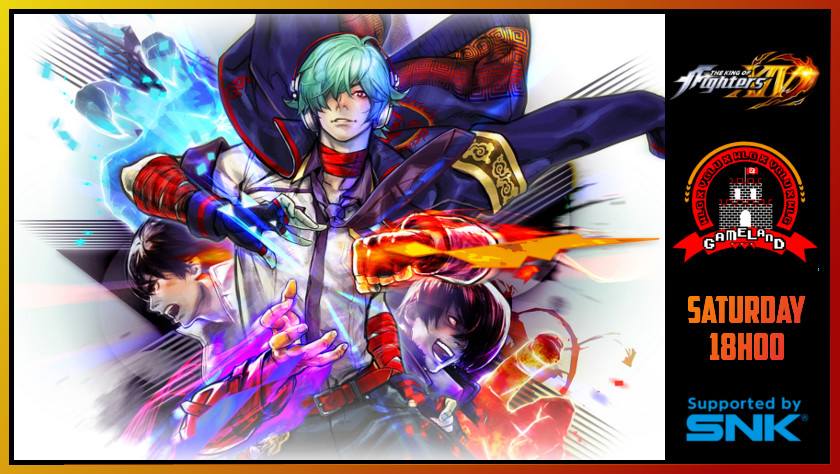 Gameland2
Orochinagi will be there, joined by guests from the UK!
#Gameland Tournament Information

King of Fighters XIV #KOF14 Saturday 18h00
Kindly supported by @SNKPofficial !

Registration: https://t.co/Romqmzz8GN

More Announcements to come the next days! pic.twitter.com/folQQl8m6i

— videogames.lu (@videogameslu) March 14, 2018
Now that we have presented tournaments workshops and activities, it's time too go over the schedules!
The Event will officially open its doors at 18h00. That's when we will hold an opening talk to get you all into a gaming mood! Registration for both Melee and Rocket League will start as well.
Melee Registration:
https://battlefy.com/we-live-games/gameland-2-smash-bros-melee/5a52decd3d0cb2034f58057c/info
Rocket League Registration:
https://goo.gl/forms/sHpnrgfzDLqNSkIU2
If you'd rather watch peak performance rather than fierce competition, than maybe the speedrun at the Kulturhaus will be more fit for you. Cyan is scheduled to run through both Bettlefront 2 on PS2 and Sigi!
Or you could participate in the Pictionary and maybe even get a free raffle ticket!
Next up would be Tetris vs puyo puyo on the switch, while it's scheduled for 23h00 there may be delays depending on players and other challenges.
The rest of the on stage time will be filled with "Mashups", where you and your friends can participate in a number of local multiplayer shenanigans! (More details to Mashups in a later post!)