*NEW* 8th TRAILER for #KOFXIV in Korea
THE KING OF FIGHTERS XIV:
'PlayStation® Arena'(???3/20)??????????? #KOF14 #KOFXIVhttps://t.co/OEXeu23Qoj pic.twitter.com/rfBtOdlqn5

— SNKplaymore_????? (@SNKPofficial_jp) March 17, 2016
Don't forget this weekend, on Sunday we'll have the KOFXIV show along with other Sony exclusives.
Here's the latest trailer to coincide with the event!
Let's have a look at those recent screenshots! Is it improving?
Is his Iado kick graphically improved with lightning flash or is it an EX version?

Clark seems to have his forward and B move intact, the question remains whether Tung's 'stand' will be cancellable and cause a juggle :3
Don't forget to check the NEW url page on Facebook
https://www.facebook.com/SNK.KOFWORLD/
LONESTAR CUP!
Before that, don't forget this Saturday there will be the Lonestar Cup 3 vs 3 featuring ON.Vicio, Stophers, Haregoro, Myu and Tennkawa and more!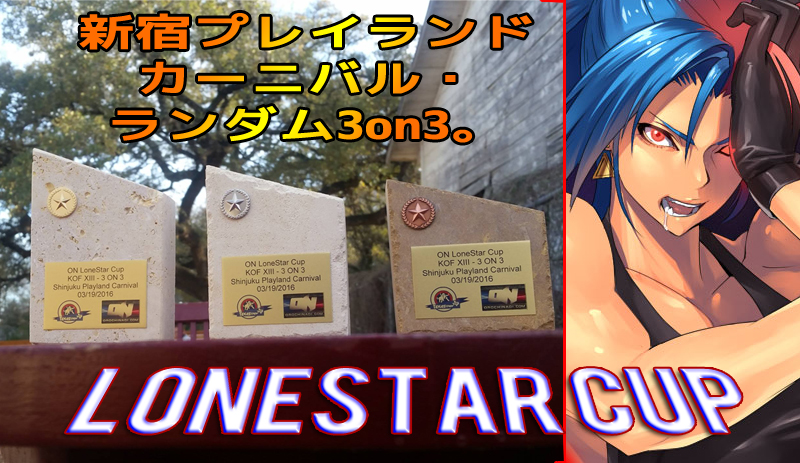 Don't forget to check the NEW url page on Facebook
https://www.facebook.com/SNK.KOFWORLD/