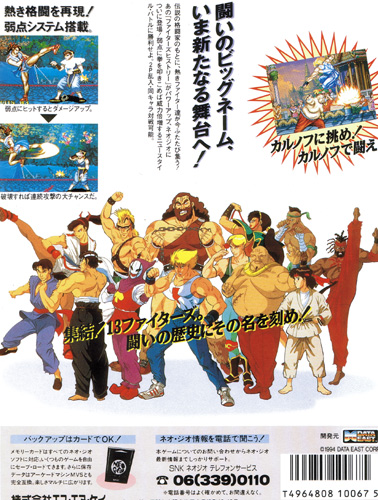 Street Fighter Carnival 6 from Mikado featuring old skool and unknown games
So if you didn't know, SFC is Mikado's event, featuring all kinds of fighting games.
From this selection uploaded recently we have Fighters History, Giant Gram 2000, Fatal Fury 2, Double Dragon and … nope, I have no idea. Do you?
Enjoy!
http://www.youtube.com/watch?v=j0jiO3UeRoU%26feature%3Dem-uploademail

http://www.youtube.com/watch?v=Ugqs71-9SzE%26feature%3Dem-uploademail
http://www.youtube.com/watch?v=93k6Ngh1gPs%26feature%3Dem-uploademail
http://www.youtube.com/watch?v=zMWkPHIguc4%26feature%3Dem-uploademail