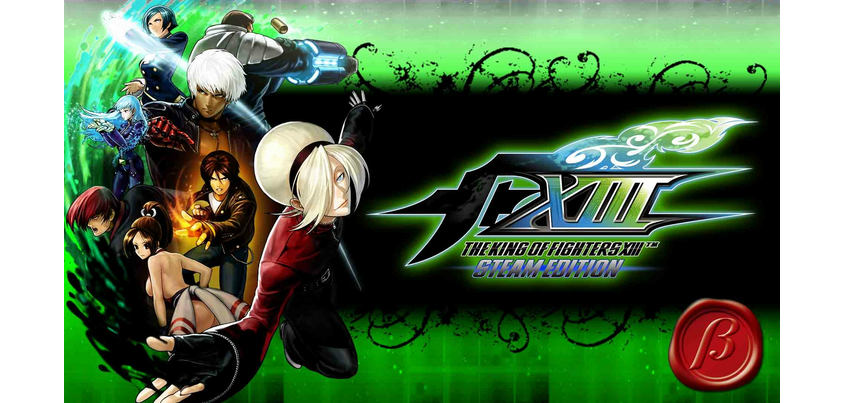 Beta Key Giveaway! #kof13 #kofxiii #steam #kofxiiise
SNKP just dropped us a line and gave us 5 keys for the beta test phase which ends August 29.  Many thanks to them!
Initial testing wasn't spectacular so we want to get more community members in this!
BETA VERSION HAS BEEN UPDATED! TESTS MUST START AGAIN!
We have these players with keys right now.
Keykakko – Tokyo, Japan
Juiceboxabel – Portland, USA
AtmaDP – Glasgow, Scotland
Hiecko – Glasgow Scotland
Tarma971 – Paris, France
Davito – France
mikku_taunter – Paris, France
Pharaon – Paris, France
mm_Zero – London, England
mienai_kage – London, England
Stylin – Austrailia
So_skill – Austrailia
M4zinkaiser – Italy
We want to give these keys to players who are nearby and with good specs.
So here's what you need to do.
Simply leave a comment with:
Steam ID
Your postcode/zipcode
Your  Graphics card and CPU title
Your broadband connection spec (download/upload capacity)
We will give these keys away within 24 hours from now.
We also plan to give away beta keys on our twitter and facebook group and page!
You can hear the latest news on our mailing list! Stay tuned!!!
Giveaways are also happening at @ArcadeShock on twitter tomorrow.
BasGrosPoing, VSFTV and SRK also have keys.
Feel free to chat on the official group or on our steam group
We reserve the right to change the conditions of this giveaway at any time, since netcode is being monitored as we speak.
?Minimum Spec Requirements
OS: Windows XP and up
Processor: Intel Pentium4 2.0 GHz and up
Memory: 1 GB RAM and up
Graphics: GeForce 9500 GT, VRAM: 256MB and up
DirectX: Version 9.0c
Hard Drive: 5 GB of available space
Sound Card: DirectSound, Direct X 9.0c Compatible Audio