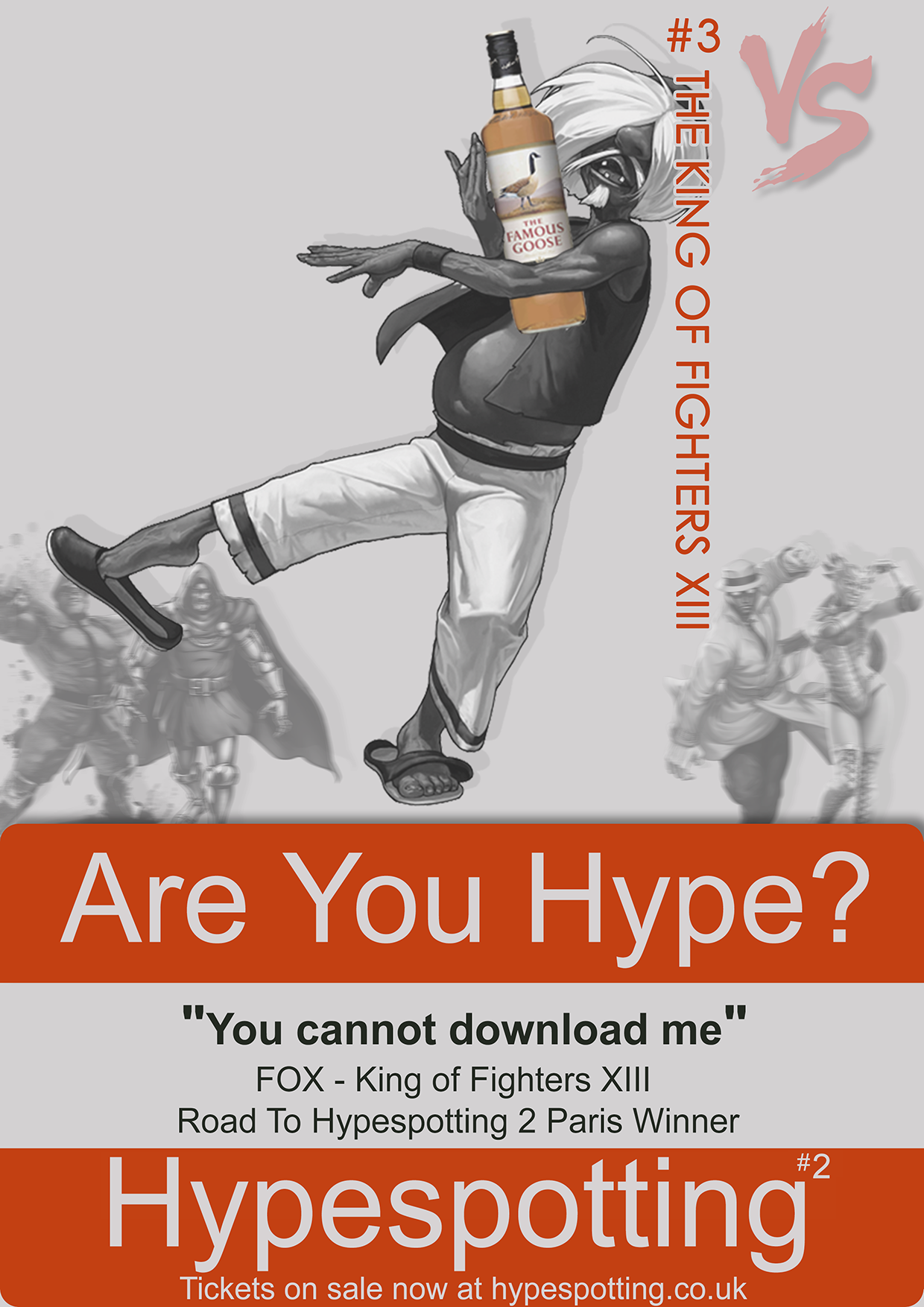 FOX AT HYPESPOTTING!!!
King of Fighters XIII is back at Hypespotting 2, after it's excellent appearance at our premier event last year. It was a super competitive tournament on that occasion, and we're expecting the same again this time. With top fighters making the journey to prove their skills, will you step up to the challenge? It's almost time….
ARE YOU HYPE?
Hypespotting 2. March 30th-31st. Glasgow. Experience the hype.