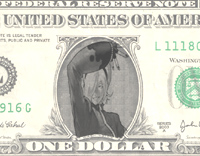 Got this in the mail today.? To celebrate the launch of Ignition and SNK Playmore's new XII website, they're holding a competition, the winner of which will get $1000, 2nd place gets $500 and 3rd gets XII + console of their choice!? It seems all you have to do is enter your fanart!!
?
Read on for more details.

FOR IMMEDIATE RELEASE
?
Ignition Entertainment & SNK PLAYMORE Unleash
The King of Fighters XII Website
– Official Fan Art Contest Announced; First Prize $1000 Cash –
GLENDALE, CA, MAY 12, 2009 ? Ignition Entertainment and SNK PLAYMORE today announced the launch of the official The King of Fighters XII website. Inspired by the high-energy of Japanese pop-culture, The King of Fighters XII site packs numerous punches of game information into a unique design. In celebration of the launch of the site, Ignition and SNK also announced the Official King of Fighters XII Fan Art Contest. The King of Fighters XII is set for worldwide release in July 2009 on Xbox 360? and PLAYSTATION?3 computer entertainment system.
?The King of Fighters XII marks the fifteenth anniversary of the franchise, and the game?s website captures and celebrates this milestone with an iconic, graphical style,? said Shane Bettenhausen, Director of New Business Development, Ignition Entertainment USA. ?In appreciation of the enormous and loyal The King of Fighters fanbase, we are also excited to invite fans and artists to enter the Official Fan Art contest as part of the website launch.?
The Official King of Fighters XII Fan Art Contest
The Official King of Fighters XII Fan Art Contest invites fans and artists to show off their talents and upload their creations in a chance to win one of three prizes. First prize is $1000, second prize is $500 and third prize is a video game console of choice and a copy of The King of Fighters XII. The Official King of Fighters XII Fan Art Contest starts May 8th and the winner will be announced the first week of July. Full rules and regulations are available at http://www.kingoffighters12.com/.
?
King of Fighters XII Website
The King of Fighters XII official website main page is filled with dynamic content, ranging from different key characters from the game appearing each time users return to a magazine-cover style graphical look.? The site includes seven sections that offer deep insight into the celebrated game.
??FIGHTERS: This section showcases the rich character designs, histories, and stats of the entire King of Fighters XII lineup.?
??BLOODLINES: A visual history of King of Fighters over the past 15 years, the 'Bloodlines' section presents character art, box art, screenshots, concept work, and more in an animated scrolling timeline.
??MMA (MIXED MEDIA ASSETS): This section presents high-res screenshots from King of Fighters XII, as well as user downloadables.
??FIGHTER'S FORUM: A haven for users who want to discuss all things King of Fighters.?
??MOVIES: Watch King of Fighters XII in all its 2D next-gen motion glory.
??NEWS: The number one source for all news related to King of Fighters XII, including updates on the game's release, previews, reviews, exclusive tournaments, developer blogs, and interviews.
??FAN ART: The 'Fan Art' section provides an outlet for the artistic talents of the die-hard King of Fighters fan community, serving as both a gallery for fan artwork, as well as a portal to upload artistic creations.
ABOUT THE KING OF FIGHTERS XII:
The legendary 3-on-3 fighting game series that united rival brawlers from SNK PLAYMORE?s classic arcade franchises celebrates its 15th anniversary in style with The King of Fighters XII. The King of Fighters XII showcases over 22 beautifully hand drawn characters and will feature four robust modes of gameplay that include Arcade, VS, Practice and Online Battle Mode. For the first time in its history, this epic martial arts showdown has undergone a complete graphical overhaul.? The antiquated character sprites used over the past 14 years have been dropped in favor of all-new, high-resolution fighters fluidly animating across painstakingly detailed, 100% hand-drawn backgrounds.
ABOUT IGNITION ENTERTAINMENT LTD:
Ignition Entertainment Limited is a UTV Media Communication company. Ignition was created by a core team of gaming industry veterans with the purpose of building upon their successful track record to develop and publish within the international games industry. You can find more information about Ignition Entertainment Ltd. At www.ignitionusa.com.
ABOUT UTV SOFTWARE COMMUNICATIONS LTD:
UTV Software Communications Ltd. is India?s foremost Media & Entertainment Company with leadership position in four Verticals that includes Motion Pictures, Broadcasting, TV Content and Interactive (i.e. Animation and Gaming). Listed on the Mumbai Stock Exchange with the Motion Pictures business listed on the AIM, London Stock Exchange. Walt Disney Inc. holds a strategic stake in UTV. It has subsidiaries with offices across India, the UK and USA. More information on the group is available at www.utvnet.com
ABOUT SNK PLAYMORE CORPORATION:
Headquartered in Osaka, Japan, SNK PLAYMORE CORPORATION (SNK) develops, publishes and distributes interactive entertainment software in Japan, North America, Europe and Asia. Founded in 1978, SNK is one of the largest privately held interactive entertainment content providers in the world. Known for such franchises as THE KING OF FIGHTERS, METAL SLUG, and SAMURAI SHODOWN SNK continues to be an industry leader by focusing on their rich arcade history. More information on SNK PLAYMORE CORPORATION can be found at www.snkplaymore.co.jp SNK PLAYMORE USA is a wholly owned subsidiary of SNK PLAYMORE CORPORATION with offices in Wall, NJ. It handles operations in North America including publishing, marketing, development and localization. More information on SNK PLAYMORE USA can be found at www.snkplaymoreusa.com
?
# # #