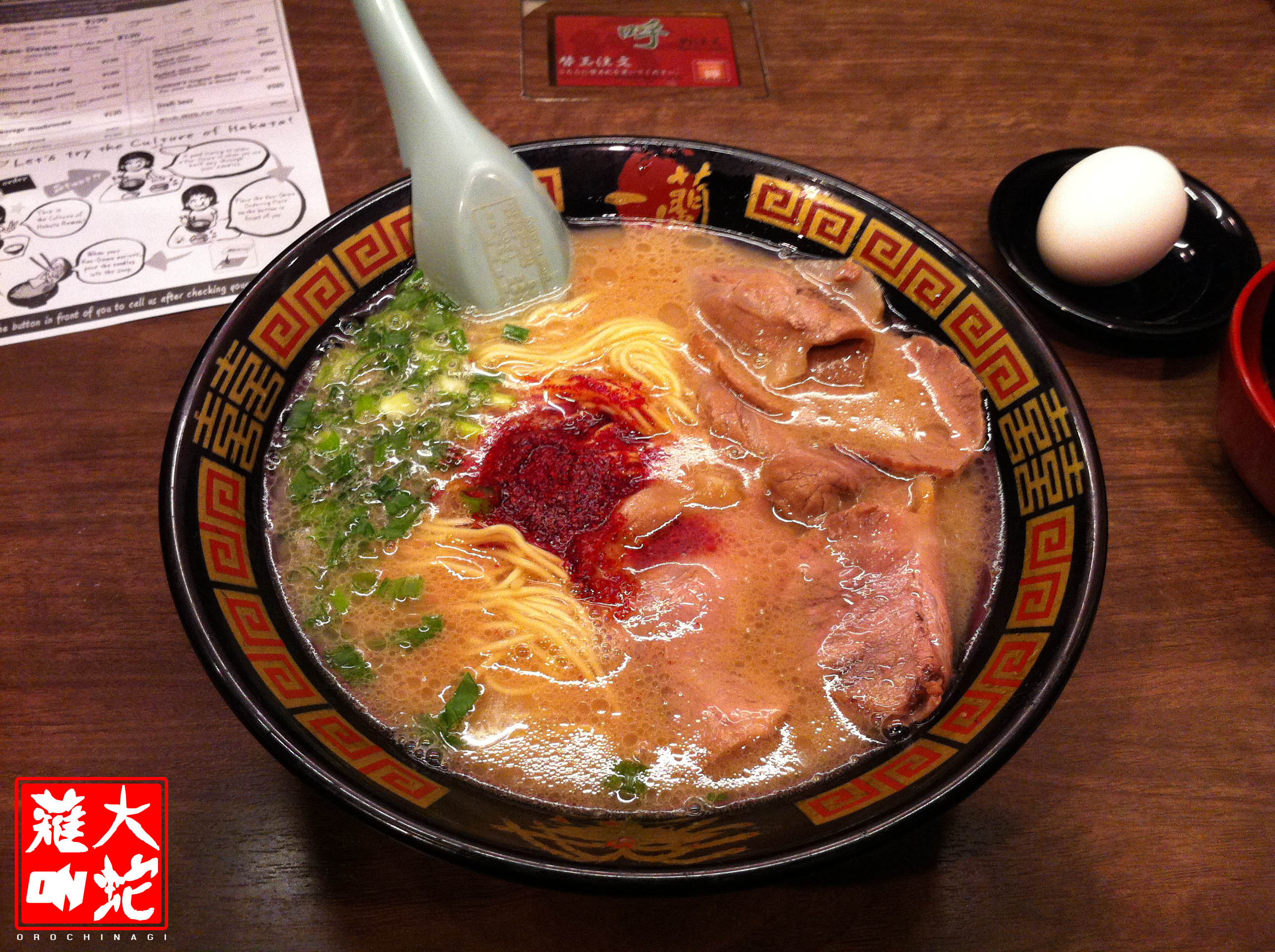 If you have a local ramen place, try to remember that taste before you sit down here.  Ichiran is a growing chain but there is a very good reason for it. You may never look at ramen the same way again.
Some people prefer Mutekiya for their thicker cuts of pork but if you like broth, this thick, yet not greasy, well stewed veritable soup is what makes the difference.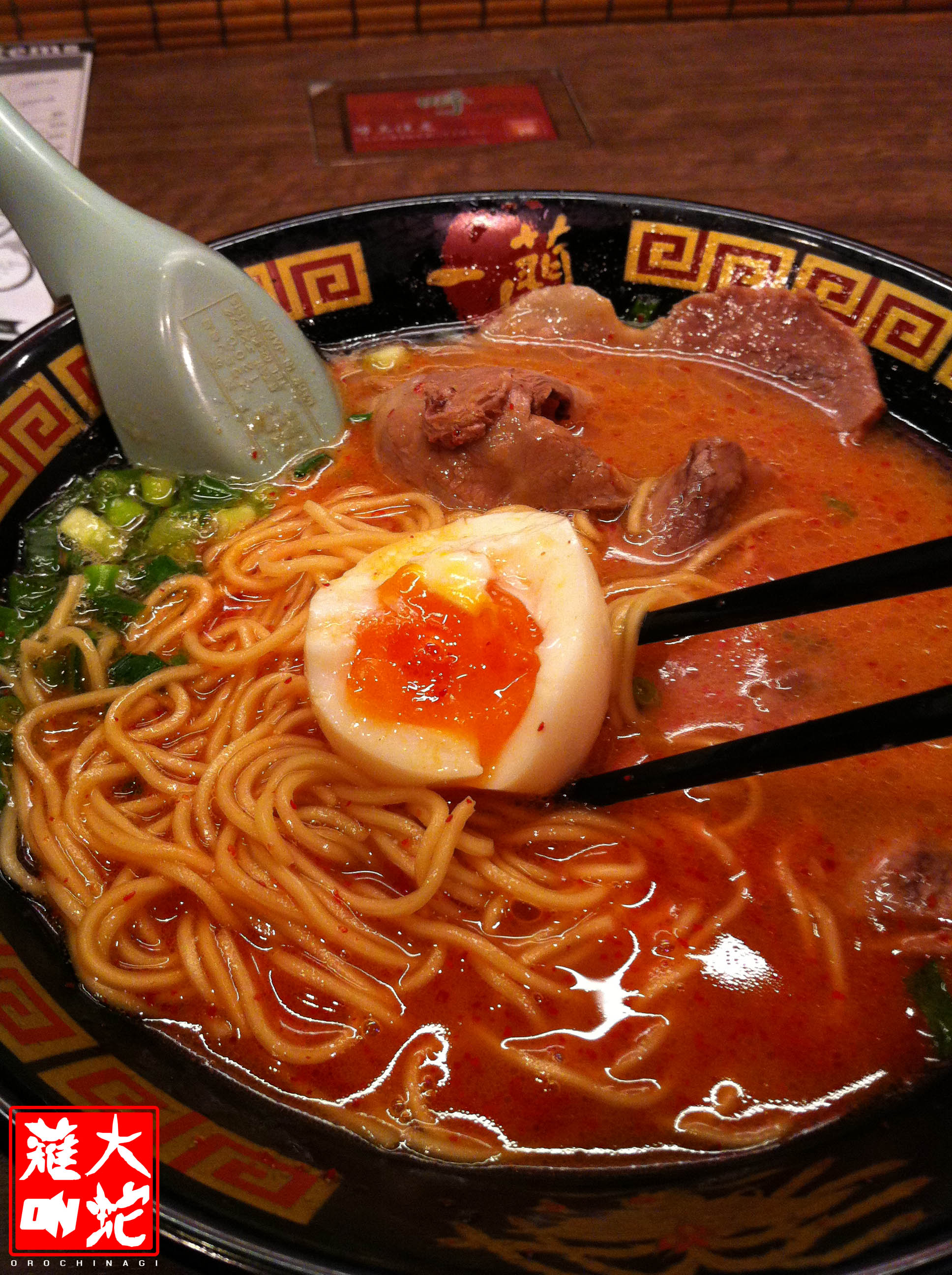 There is usually a queue to get in, especially in the inner city branches.  The way to order is usually they either leave you to use the machine or they give you a paper and then use the machine for you!
They have an English menu, as you can see below. Don't forget the lava eggs (aka soft boiled with a runny centre), extra sides and beer – then you will be led to a seat. Let the glory overwhelm you!
The eggs may arrive still in shell, pop those off and plop them into your ramen as soon as possible, as they are usually ice cooled.
The spicy sauce is lovely, a blend of chilli and herbs.  Not sure if it's a good idea to go up to level 10 because the flavour of the broth might be drowned out.
The Shibuya branch is a bit odd – their gimmick is a closed off booth to eat your ramen, where you can't see the person next to you or the person serving. Asakusa was a normal tabled canteen style affair.
Not convinced? Even Forbes wrote an article quoting it as the best ramen in the world.
You must go early – try to go for an early dinner otherwise you will face queues, especially in Shinjuku. Asakusa is a bit more manageable. Check out their website below to see the menu etc.  They even sell some take away packs (only for domestic post so you'll need a proxy service if you want it delivered internationally – be warned this can be very expensive … but worth it!).
But this ichiran just fucking kicked me in the dick pic.twitter.com/E0gIfvJk91

— 949|Lightning @ Japan/Vietnam Nov. 1st – 16th (@lightning949) November 7, 2018
If you prefer thicker cuts of pork, check out Mutekiya.  The Ichiran brand has been successful and is now expanding. Who knows if this will lead to a decline in quality…  go before they change something!