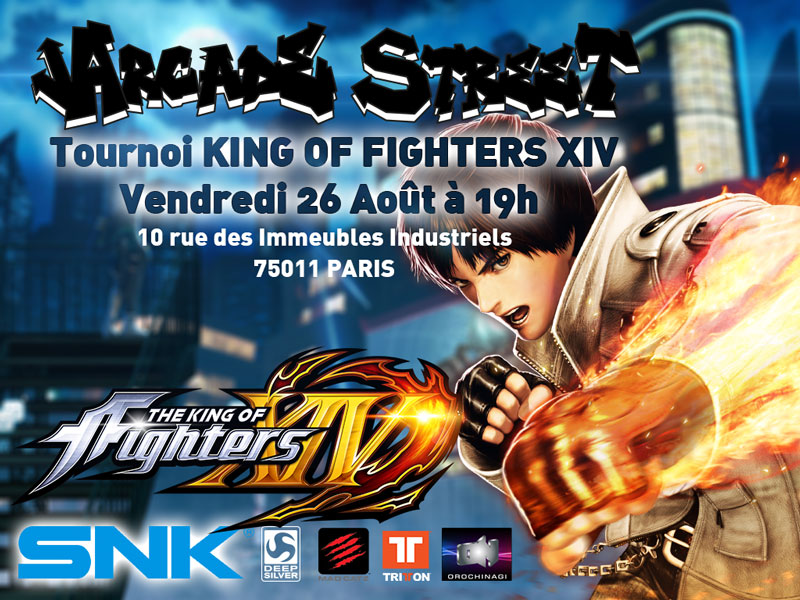 #KOFXIV Launch Event, Theme & Interview!
THESE ARE STRESSFUL TIMES, FIGHTING IN THE STREET, WHO WILL RISE UP AS KING?
LAUNCH EVENTS
This weekend will be full of launch events, not to mention ARCADE STREET!
Orochinagi is supporting so there will be 2 setups for the tournament and 1 for free play! 16 man cap so be fast!
FRIDAY 26 AUG 7pm!!!
NEW FREE KOFXIV THEME
Get it now from The PSN Store!!  It should be available in all territories! Store > Add ons > PS4 Themes > 😉
Ryan Hart & Oda interview!
Ryan Hart interviewed Oda, with answers to what happened with K9999, Krizalid, Chizuru and more.  Can you resist the click bait?  Check it out here