KOF14 visual ANALYSIS
If you, like me, saw the 3rd Trailer while on the train, you may have been pleased to see Andy, and less pleased to see the recycled footage from the earlier trailers.
However, upon getting to a proper desktop screen, you may find the reaction is quite the opposite: The recycled footage is not that at all, but in fact the same sequences with improved textures and detail.
Andy on the other hand looks like Kyo from the first trailer, very much in beta stage.  While the costume is nice, his lack of muscle, after the steroid abuse in KOF13, makes us wonder what Benimaru will look like!
So, user ATRyoSakazaki has looked at the latest Pre-Playstation Experience Trailer.
The event will be in December, the question is how much change can or will they make before we get our hands on it?
Kyo is now looking again like Kyo and less like some Emo goth band singer.  I'm sure some will regret this.
[row][column width="1/2″]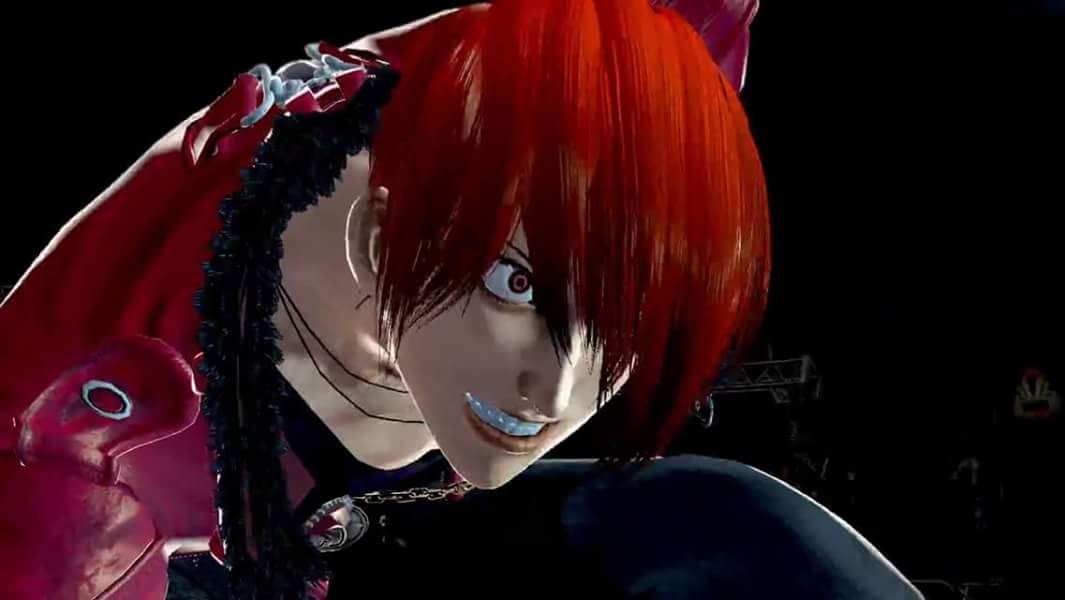 [/column][column width="1/2″]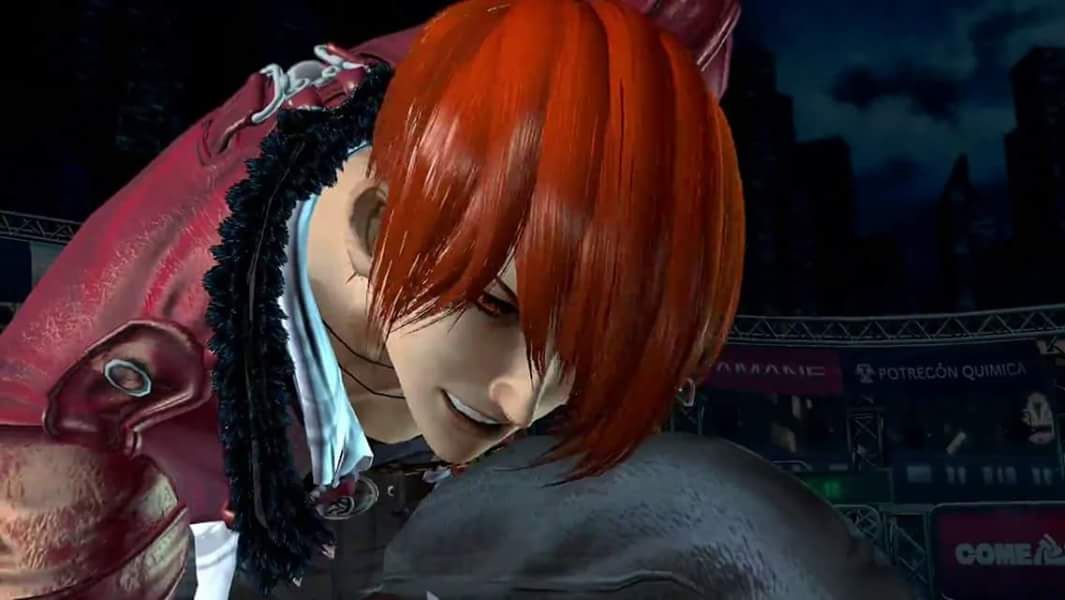 [/column][/row]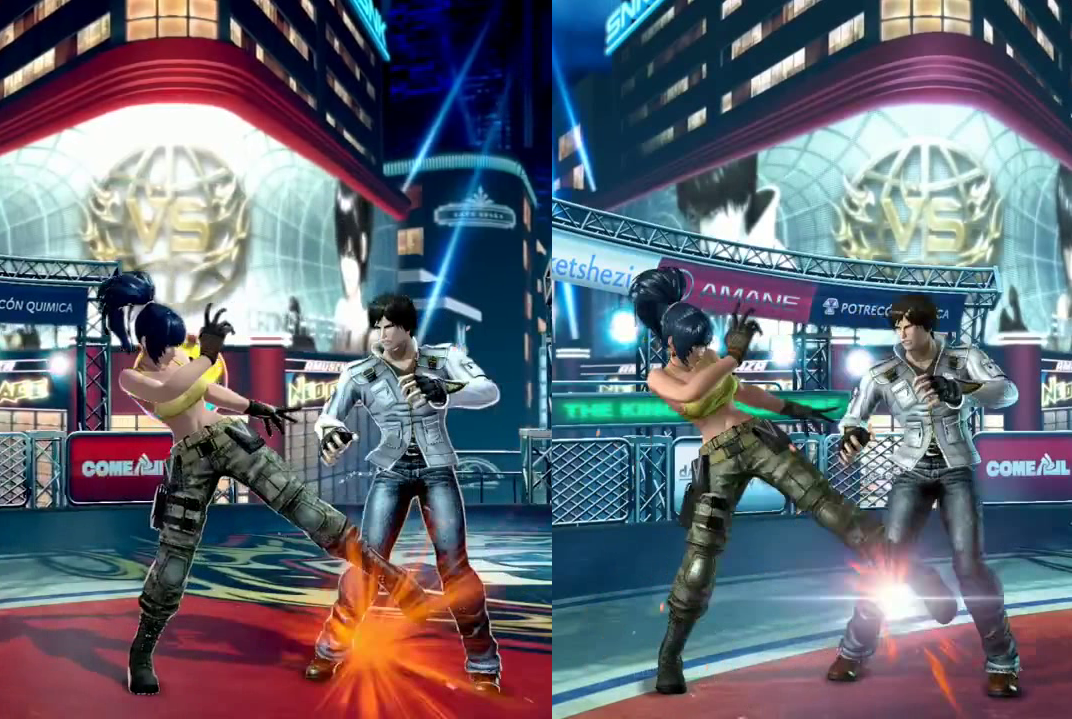 Thanks to Frionel for the screen grabs.
The general opinion of fans is starting to sway although many are still not convinced.  The graphics still need to match the current generation's standard, set by GGXRD.  While the hardcore fans will be happy if the game plays like KOF13 with 64 characters, the mainstream will stay clear, and if profit is what SNK needs to make, this does not bode well.
BUT THE FUTURE IS STILL TO COME.
IN FACT DEC 5-6 IS NEXT WEEKEND.
YIKES.
Righty now for the sales
PSN
There's a co-op special, where Street Fighter is on sale, but who cares about that: it's now perfect time to get those ARCSYS games on your shiny new PS4 before the sequels come out in a bit!  70% off GGXRD? Don't mind if I do! And then I'll get BBCPEX on Vita oh yeahhhhhh perfect xmas presents for yourself!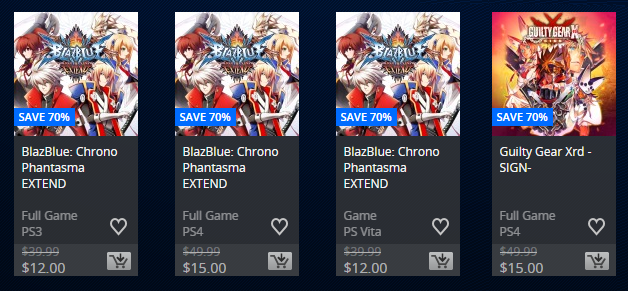 BONUS!! This voucher should work for US PSN purchases!!!!  Remember you can login using your device browser and buy the game now- you don't need to wait to login to your Playstation.
STEAM
Pretty much every fighter you can think of is on sale.  SRK has a full list.  DOALR, KOFXIII, and Yatagarasu are in there too with discounts of around 50%!!!
If you haven't picked up KOF13 on Steam, this is perhaps the best time and last time to get into the game, as with our EU midweek streams, and the Dreamcancel Sunday sessions, the netcode keeps impressing people who came over from PS3 and Xbox. The difference is night and day.  Don't miss out on this game because we might just stop playing it if KOF14 is anywhere near as good.  Some of use just cannot play more than one KOF at a time….
Updates for KOFGCC #DOA
Salim, Haitani, Xiaohai, Freezer & MadKOF will be in attendance….!
Emperor Cow says: l'm happy to announce the first DOA5LR Tournament in the GCC which will be held at the KOFGCC event in Dubai on the 25/12 and 26/12 !
For more info please visit! http://www.kofgcc.com/rules/#1447692511629-4efd493d-3bf1
??? ?? 25/12 ? 26/12. ???????? ????????? :
http://www.kofgcc.com/rules/#1447692511629-4efd493d-3bf1
#fgcmag it's coming.
soon.  You can still submit photos of your event and ask to get interviewed ^^