Another license, another crossover!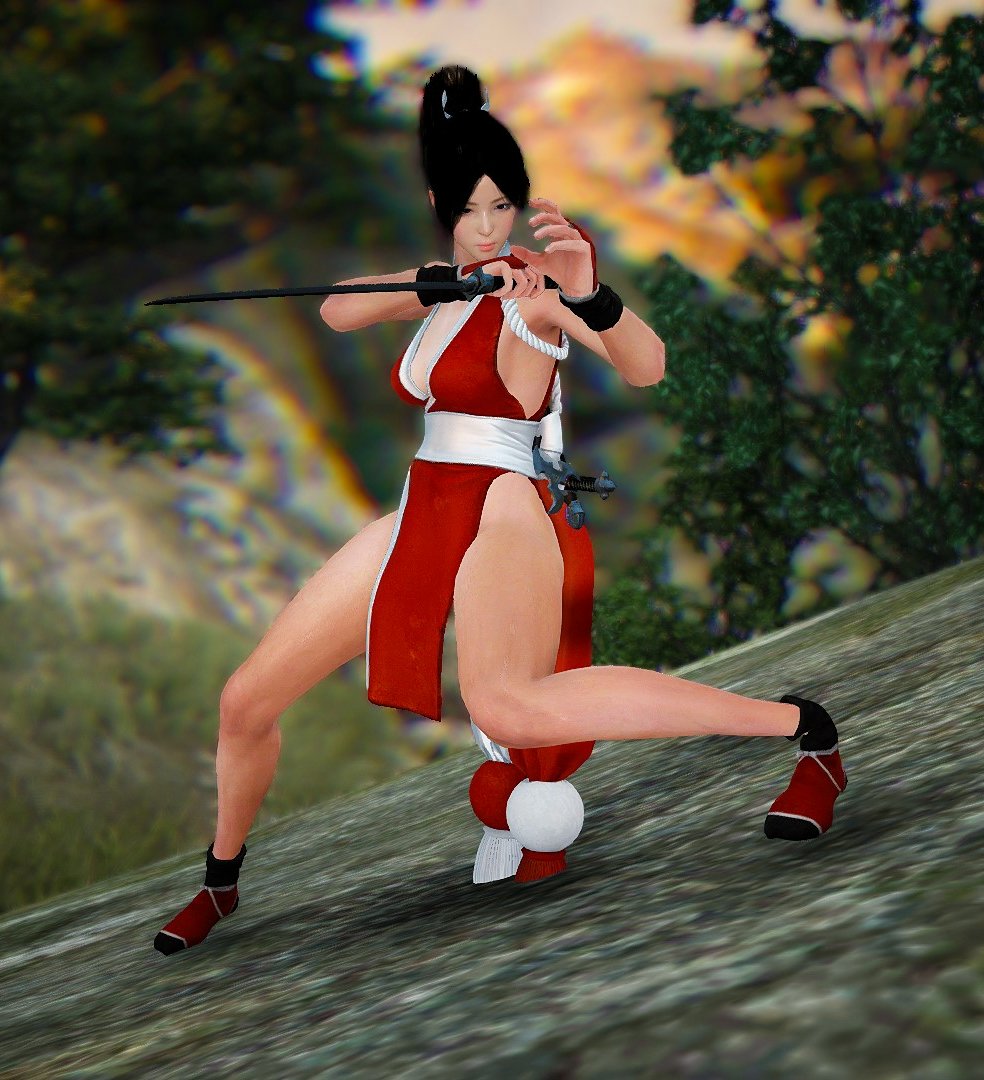 This time, we have the ninja slash action RPG game, Black Desert!  There's not really any desert in sight, at least in the clip, but lots of Gaiden-esque fighting between ninjas and log decoys, with Mai's trademark attacks.  Check out the video:
https://www.youtube.com/watch?v=u_d6hNWK698
The full game looks more like a MMORPG…
Check this out here (and some of those models are pretty hot!).
https://www.youtube.com/watch?v=Jri5TfHs6o0&feature=youtu.be&t=1468
It seems the game is only available in Japanese for the moment.
Check out more info (in Japanese from the main site)
Cash Bonus and Flight Prizes at Lonestar Admonition!
Here it comes! Can't stop it now! LoneStar Admonition III is this coming Saturday! Be ready boys and girls! We have an update on the bonuses and a special prize, so put on your hype panties and check this out!
Baton Rouge KOF's Boss, Daniel Lusk AKA "482 | Jelly", has added a $100 bonus for both of the main games; KOF XIII and Xrd!
A huge bonus here for the LSA III Xrd entrants! Fernando Rafael Jimenez AKA "Texas Raph", has pledged to sponsor the winner of LSA III's GG: Xrd Champ a round trip flight to "Frosty Faustings". Everyone who enters LSA III will is eligible for the trip, you just have to win.
The breakdown! KOF XIII will have a total of $550 in guaranteed bonus pot prizes and ON+Texas Crew FGC co-sponsored ON t-shirts for the top 3! Xrd will have a $250 bonus pot and a round trip to "Frosty Faustings" for 1st place . One lucky tournament entrant chosen at random will win a ON t-shirt! IN addition, the winners of KOF XIII, KOF 98UMFE and 2K2UM will get their respective PlayKOF points for the DreamCancel Cup. More details at the event page!
Special Thanks to Rafael Ricardo Naranjo Beltran for making the promotional banners and badge for the event!
20????????????????( '?' )? pic.twitter.com/ynwGel2niG

— ?????(?)??32a (@Rin_Kigawa) November 11, 2015