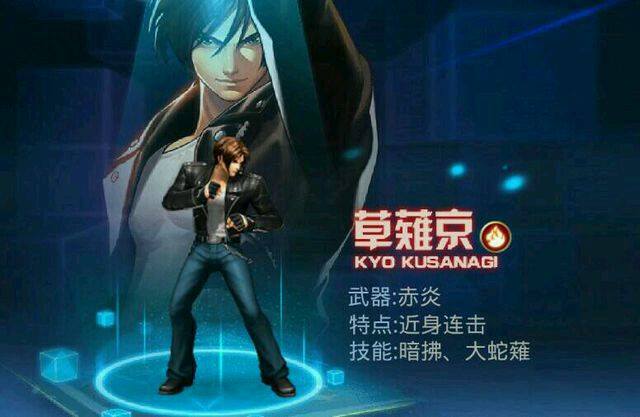 Kyo and Mai in Fighting Days, MOA vs Tortita #XDZW #KOF … kinda
Not XDZW.
One of those games you want to keep an eye on, XDZW aka "The King of Combat" as it's known in the west, failed to reach the target 10,000 signatures to get Tencent to invest in an English localisation, not even breaking 1k.  Then we heard that suddenly, the SNK characters Terry and Benimaru were removed from the game until further notice.  It would seem the terms of the license were up and apparently not renewed or some other trouble in paradise who knows, but there has not been any news on XDZW, at least from the English twitter since July 2014 and the website seems to be down.  The game is actually still in beta phase – but people are still playing it.  With its myriad of locked super moves and characters, the micro transactions system could have worked, but it seems not enough to keep the SNK characters included.
At any rate, gaming regular JohnXuando tweeted this photo today with an article that claimed Kyo Kusanagi was coming to XDZW.  Having shown this photo a week earlier to a certain Demon Chan, it was laughed off as a fake: "don't you know that was confirmed as fake last year?".  Checking with the XDZW group, diehard fan and officiando Magegg  had posted the same image, and pointing out from the official website – that this turns out to be for a different fighting game: FIGHTING DAYS.
And yet, looking at the website, some of those characters look similar to ones from XDZW…. Well, what the website does say, is that SNK and Tencent have reached a new formal co-operation, which means it's legit for now, at least! Apparently four SNK characters will be featured in the game.
There is no news on XDZW getting a new license or anything but who knows.
This also heavily smells, notice I refrained from saying 'stinks', of a mobile only game…. Welp, no, that's for certain.  Look at the controller icon, bottom left.
[row][column width="1/2″]
[/column][column width="1/2″]
[/column][/row]
Another sign that companies are ditching the PC and Console platform.  Soooo you'll get to see a nicely rendered set of KOF characters on a Chinese fighting game on a smartphone that you won't be able to play.  Well, actually that's not true, you can play these games… a good friend of ours, Johan, is working on a guide on how to get certain Chinese games working nicely on your smart phone; the video is coming very soon!!!  I'm gonna have to get a new phone…
I apologise for this continued abuse of your feelings.  Here's a pic of Mai from the game ad.
MOA vs Tortita
Not to rest for one moment, Tortita got to fight with MOA!  Here's the replay! I have to go back to the workshop and tune up my Maxima. Thanks MOAMAX SENSEIIIII