??????????????????? ???KOF?????????????????????????????????????????#MSD pic.twitter.com/MRSHtkVS3k

— SNKplaymore_????? (@SNKPofficial_jp) June 25, 2015
Popular female KOF fighters, including Mai Shiranui join the battle! New update with more Units, Areas, etc.!#MSD pic.twitter.com/TWK6r7ov3G — G-Mantle (?????? (@SNKPofficial) June 25, 2015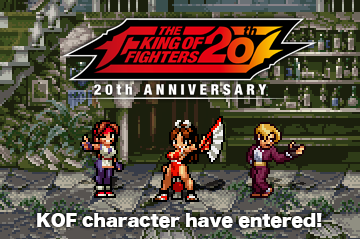 MSD UPDATE
The ever popular Ladies Team, Mai, Yuri and King, join the battle!
With 22 million downloads, the new updates includes functionality to save multiple DECKs, as demanded by a number of the fans, new units, new areas and new special missions!!
You can finally have JUPITER KING!
App Store Download URL:
https://itunes.apple.com/en/app/id857449903?mt=8
Google Play Download URL:
https://play.google.com/store/apps/details?id=com.snkplaymore.android003
"METAL SLUG DEFENSE" Official Website:
http://www.snkplaymore.co.jp/us/games/apps/metalslug_defense/
Sadly no news for the steam version, as yet.  Stay tuned!
HYPER BATTLE 2 REPLAYS
Here are the replays courtesy of Kings of Co featuring Luis Cha, Violent Kane and Khanibalito and El Rosa!
Winners Finals
Losers Finals
Grand Finals
[blog_scroll_list style="5″ number="8″ columns="3″ type="recent" space="yes" position="side" orderby="" cat__in="" tag__in="" post__in="" post__not_in="" effect="none" nocrop="off"]