New Update! Riberts will blow away everything in sight!
– New Battle Areas, Login Bonus Items, exclusive assignments to the KOF characters engaged in the battle, and nostalgic & fan favorite boss characters from the "METAL SLUG" Universe such as the Prototype Heavy Bomber "HAIRBUSTER RIBERTS" for deeper war strategies and even more exciting battles! Moreover, the upcoming update on iOS will feature a new functionality allowing users to save their game data onto online servers!
[call_to_action style="default" size="big" title="METAL SLUG DEFENSE" btn_title="Get it FREE!" url="http://www.snkplaymore.co.jp/us/games/apps/metalslug_defense/" target="_self" btn_color="theme" btn_style="float-btn" effect="none"] Wanna get in on the action? [/call_to_action]
SNK PLAYMORE is proud to announce the release today of a #MEGA PACK bundle with all current DLC for #MSD at $29.99!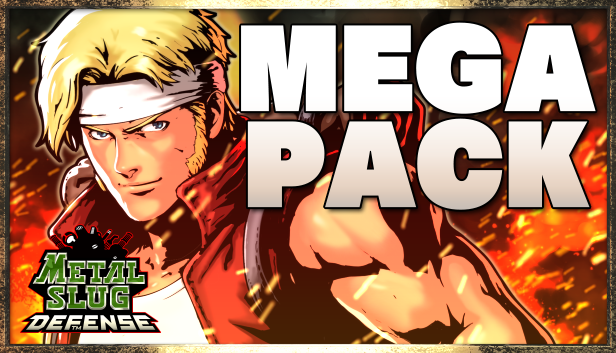 Push back the "Stone Turtle" in Mission 95 with your Special Attacks if you don't to see your troops squashed!! #MSD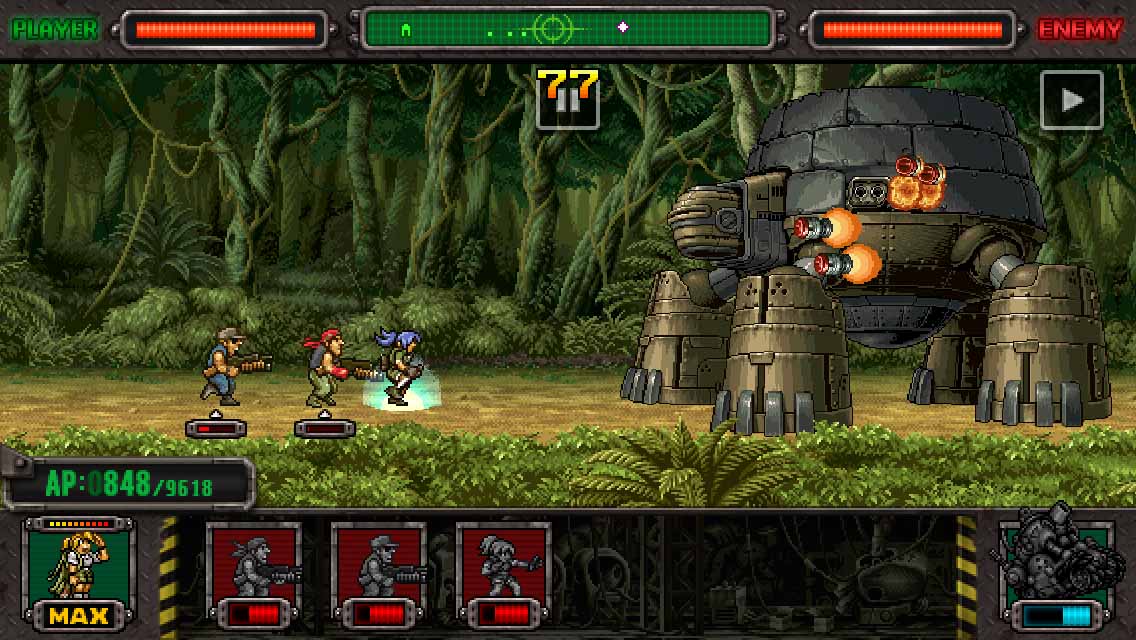 Send your troops as close as possible to the "Big Shiee" and defeat this gigantic boss asap in Mission 94!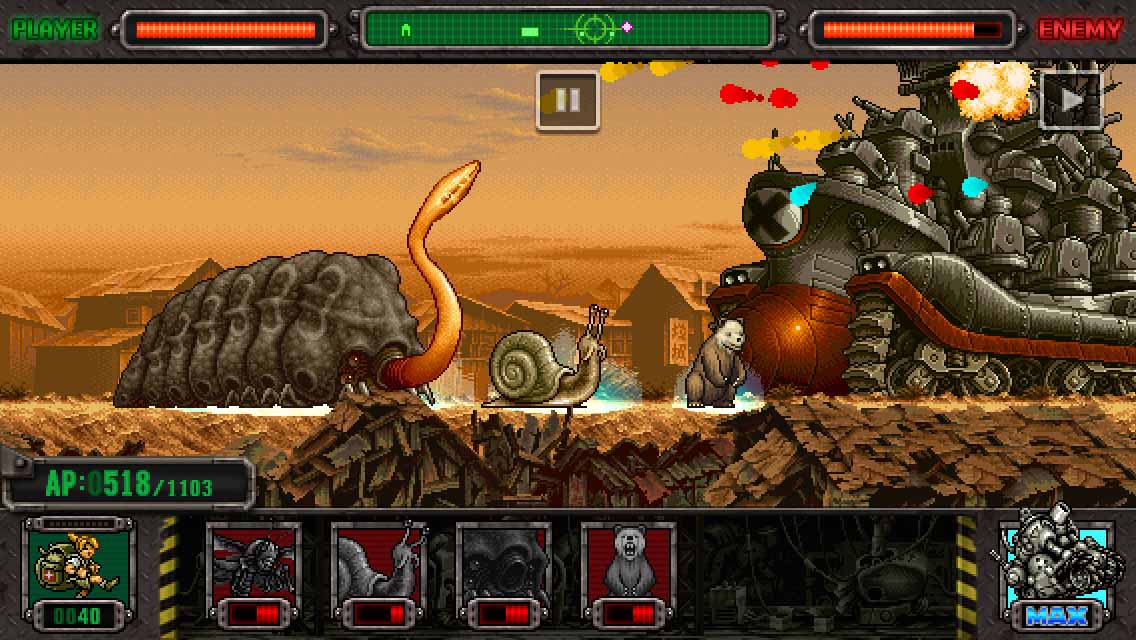 Follow SNKPOFFICIAL to get this news before it's even posted!
METAL SLUG DEFENSE:Thank you very much for your great patience!! We have finally updated iOS ver! ?#MSD pic.twitter.com/9e5RHNFZF2

— G-Mantle (?????? (@SNKPofficial) May 8, 2015