Super Trolling: "New KOF" lol
LESSONS IN HOW TO TROLL
NeoGaf forum user Slamtastic posted this: "NEW KOF ANNOUNCED, MAI CONFIRMED"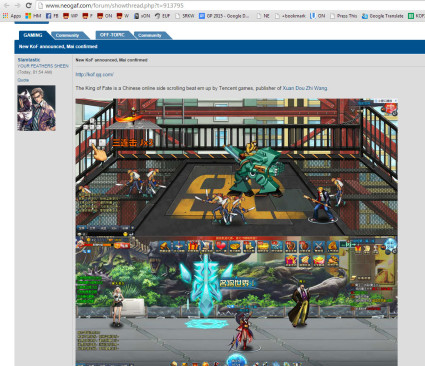 The game is called "King of Fate".
As you can see, it's actually a scrolling beat em up, featuring special guest KOF characters.
You can imagine the response…
Full marks awarded for having the courage…
But it is licensed, legit and headed to QQ.
Source: Neogaf forums via Loona on MMCAFE via tip via Prof
Offical KOF site
Trailer
Orochinagi Show 34 Warning
Next Friday, we're having a super session stream of KOF and some other retro games …. Tune in!!!
TBC: Tom Sawyer vs Will2Pac FT10!!!!
Ranma 1/2 Tournament