EU Online Tournaments Today #BBCP #UNIEL
BBCP EU ONLINE TOURNAMENTS
FREE EU Online Tournament!
17th August (Aout) Sunday (Dimanche) 3pm UK (16:00 FR)
Ft2 Double Elim
EU Server Lobby #5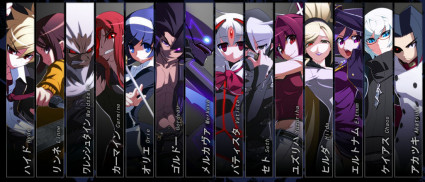 UNIEL EU ONLINE CASH TOURNAMENT
This Sunday Aug 17, serious business!
2 TOURNAMENTS (CASH TOURNAMENT + FREE Tournoi)
17th August 8pm (UK) 21:00 (France)
KEEP THIS WINDOW OPEN! Demandez pour aide dans le chat ici!
FEES: €3 (2 for pot, 1 for admin).
Paypal fees are to be paid by participants – (as a verified user with direct banking, there normally aren't any!)
Ft2 Double Elimination 
payments to: thegunsmith@hotmail.com
Top 3 winners will be paid approximately 65% 22% 13% minus paypal fees.
No refunds / Aucun Remboursement 
BONNE CHANCE! GOOD LUCK!
Organisation via TWITCH chat ici! ^^
TOURNOI PAYANT

FREE TOURNOI