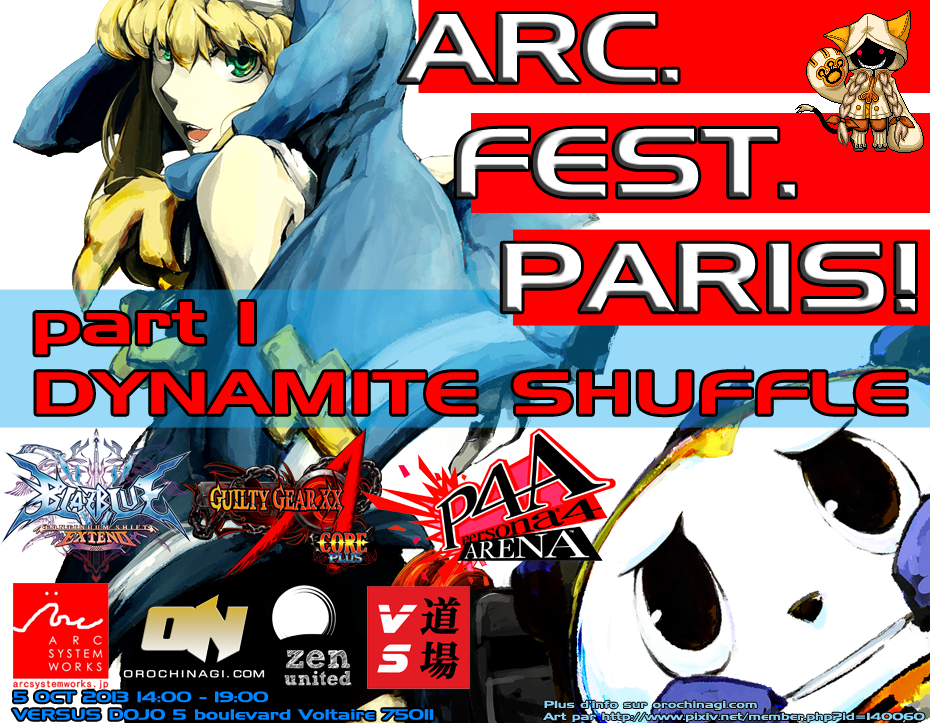 #ARCFestParis 5 Oct 2013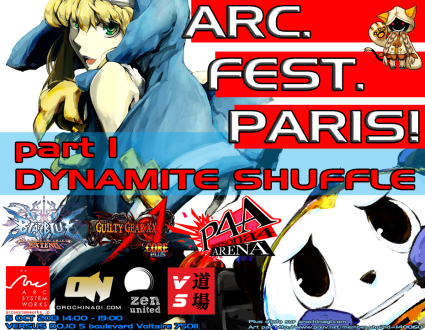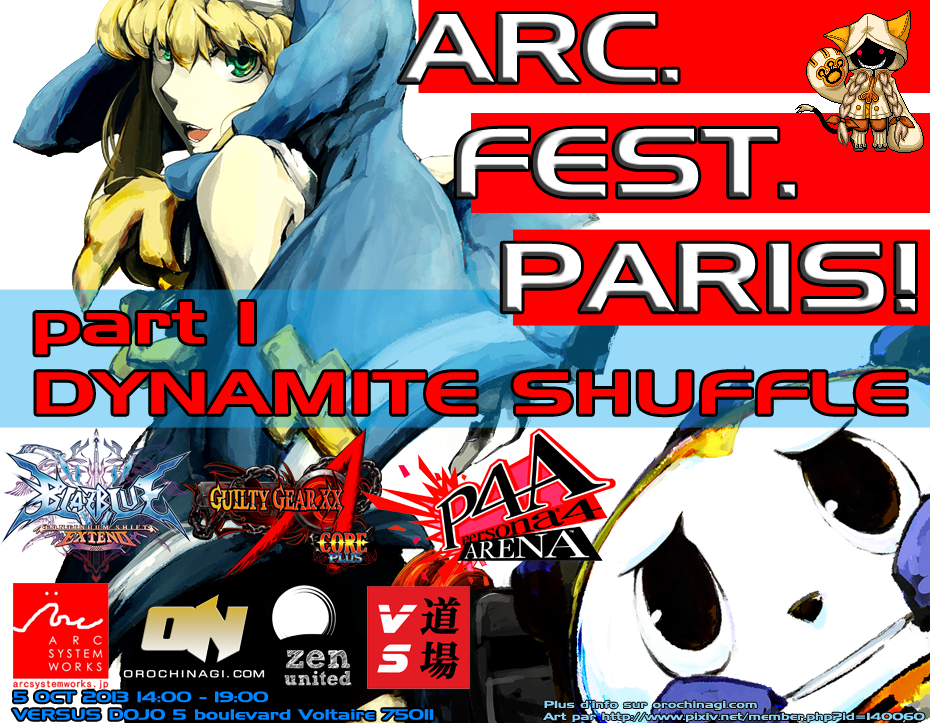 Fans of Arc Systems Games will descend on Paris to play their favourite games: Guilty Gear AC+, Blazblue CSE and Persona 4 Arena! There will be a ranking battle, with machines on freeplay, and some prizes up for grabs!
€6 Entry.
Tournaments are capped at 15 players (first come first served).
Format: FT1 DE
You don't need a stick but you can bring a pad.
Xbox 360
Come and join the fun! See you there!
Check out the Grand Finals for P4A last time at AS!
WGC 2012 Grand Finals for Blazblue
http://www.youtube.com/watch?v=INAGHaUhI1Q
GGAC+ Grand Finals at FR16