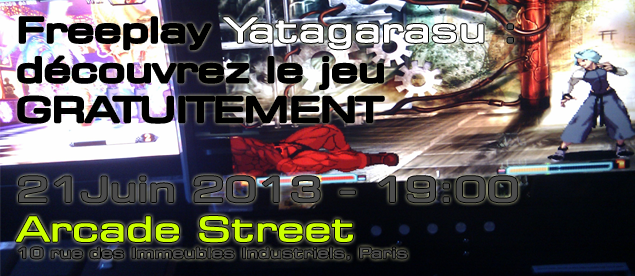 Essayer Yatagarasu @arcadestreet ce Vendredi / this Friday!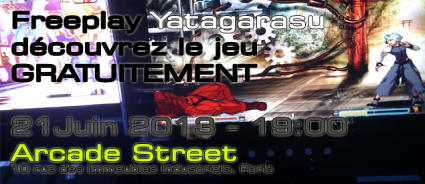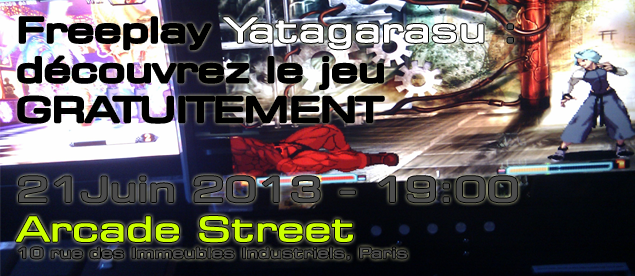 Merci à Anatole @ Arcadestreet, vous pouvez essayer Yatagarasu GRATUITEMENT ce vendredi 21 JUIN à partir de 19 heures! Rotation Strict! Gagnant ne reste pas!
Thanks to Anatole @ Arcadestreet, you can try Yatagarasu for FREE this Friday 21 JUNE from 7pm! Strict rotation! Winner does NOT stay on!
PRIZES ARE COMING FOR THE 29th!!!!