At SVB2012 you may remember I had a chat with Hori's rep, Iain Montgomery about their new line up. He showed me the new RAP Kai, the selling point of which was the added space between the stick and buttons and of course the Sanwa parts.
You may also remember we reviewed the RAP SA as it went head to head with other sticks of the time, such as the Qanba QRAF and the Mad Catz TE.
The HRAP was the winner, but not without criticism: the layout wasn't my favourite and compared with the felt bottom of the Qanba, it was lacking in stability. The contentious issue of input delay left the PS3 editions lagging behind their 360 counterparts.
We can see that Hori has listened to feedback in modifying their Sanwa sticks but now they've now taken a major gamble in trying to claw back their share in the parts market with the Fighting Edge, which only has Hori parts, namely the all new Kuro buttons and Hayabusa stick. Can these compare with the newer MadCatz models? Is Qanba even making more sticks?
Hori has also made a mini stick, to cater for those who can't bear to carry these premium tools out of the house. Tarma Twif had a quick go, and while not exactly eloquent, he did state that it worked well but was not something he'd choose to use. Perhaps it was the weight? Other players were asked about the Fighting Edge, and their responses were positive, while they were mashing away…
Time permitting, we will be taking a IN DEPTH look at these, possibly for a KOS round two.
In the meantime, here are some leftover codes from SVB, which may still be active:
Fighting Stick Mini 3: A5EGA
HRAP KAI: 9E2A8
You can use them on the Hori UK website.
Thanks to Hori for the codes and their support of the UK FGC (they supplied a ton of prizes for SVB and other events).  I wonder if they will be coming to WGC?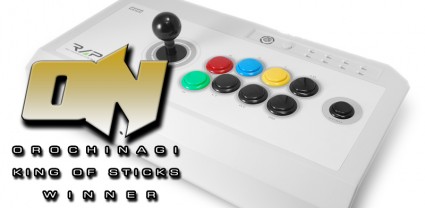 Did you get to try the Fighting Edge or any of the newer sticks? We'd like to know what you think. I'll refresh this page with comments collected from twitter and facebook.
Tomas Hewett: I had a go of the Fighting Edge at SVB. I was too scared to really man handle it. It was just so damn beautiful. Also it was hooked up to Marvel. Bleugh.
Josh Grogan: Pfft- casual. and man, the fighting edge is too beautiful. I want one.
George McCrudden: HRAP was my first big stick for the XB360 and is still my favourite stick.