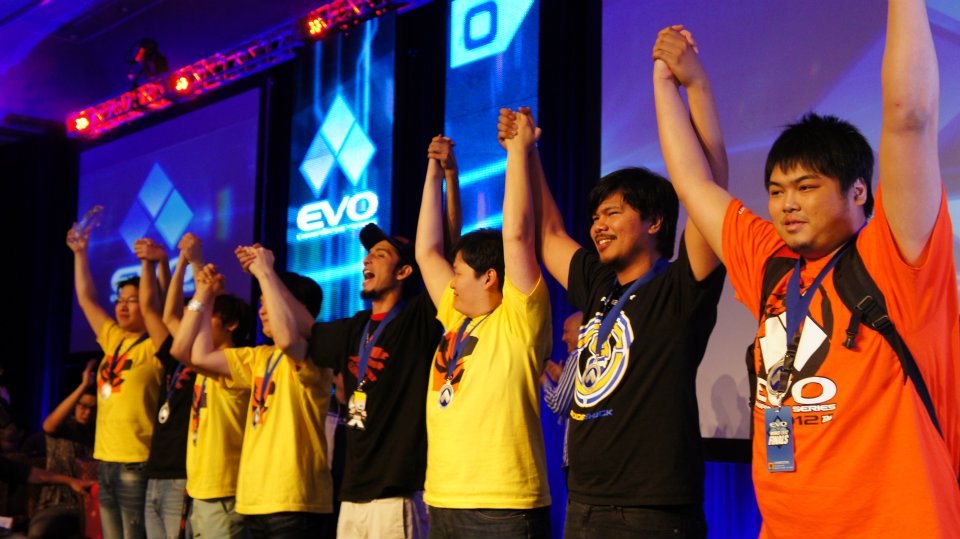 ET and Yang Yao Ren @ESB2K12!!!
IT'S A TAWAINESE DOUBLE DROP KICK!!!
IT'S OFFICIAL AND CONFIRMED.  
Yang Yao Ren of EVO and Ren Time fame, will be coming to France with his compatriot ET, who recently beat the crap out of Tokido and Mago (you can see money matches here).  On these recordings, Tokido got the last win, but ET apparently wasn't using his real team.
Many observers say that Ren's Mr. Karate is the best in the world…!
Let's not forget, this tournament is 2vs2.  The question is, thinking of the great rivalries, who will the top players of France team up with?  It's going to be very very interesting!!!
For all these reasons, if you have the opportunity to go there, do not hesitate, France has a shot for a phenomenal spectacle that they cannot relive any time soon.
From the MaxMode team, there will be 5 to 6 players who will travel from Paris.  There are also Italian players who have registered and we hope although the announcement came late from the Taiwanese players, this will motivate other players in Europe to make this tournament the biggest in terms of level.
As a reminder, you will find all the necessary information on the official website http://www.esb2k.com/
We hope to see you there for this event and to the extent possible, consider a pre-register at this address: http://esb2k.com/registration/fr/14-the-king-of-fighters-xiii-team-2 -vs-2-ca tournament.html organizers help a lot and it helps to have a tournament worthy of the name.
For those who do not have Paypal, there is always the opportunity to enroll directly at Dojo Vs Paris, until November 5 (closing date for entries), so do not delay, you will regret it!
Don't forget there are offers on SNCF right now: trains to Lyon from Paris only takes around two and a half hours!
Francais? Vous pouvoir lire encore at MAXMODE.
You're not French?  Good! :p  But make sure to join us on the stream on Nov 10-11 for this international showdown!!!