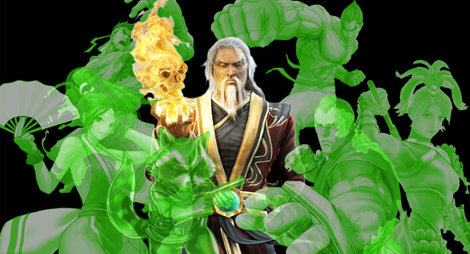 On The Edge II May 12 & 13 2012
Here is an Event everyone should attend.
Brought to you by Kombat Network in affiliation with East Coast Throwdown comes On The Edge II,
Kombat Network's biggest tournament yet featuring a variety of games which includes
King Of Fighters XIII
Mortal Kombat 9
Super Street Fighter IV AE 2012
Soul Calibur V
Ultimate Marvel Vs. Capcom 3
Skull Girls
SSF2 Turbo
Street Fighter x Tekken
UMK3
MK2
Street Fighter III: 3rd Strike OE
This event is two days, Saturday May 12 and Sunday May 13 located at
The Gamers Edge
413 Rockaway Avenue
Vally Stream, NY USA
Oh did I mention 1st place winner for each EVO game at On The Edge II gets their Venue Fee and Entry Fee(for the game you won) paid at East Coast Throwdown 4
check out the rules and other give aways including a PS Vita!
here.