Update: Here are some newer photos of the stores, just to note that the one near the bridge is the biggest and best one, the small ones down the strip are tiny and have adult sex toys and random stuff. Stock is still random and bizarrely priced, but you might find some cheap stuff like folders and stationery for cheap!
I've put these two stores together because it appears that they are owned by the Excisu store.
Lamtarra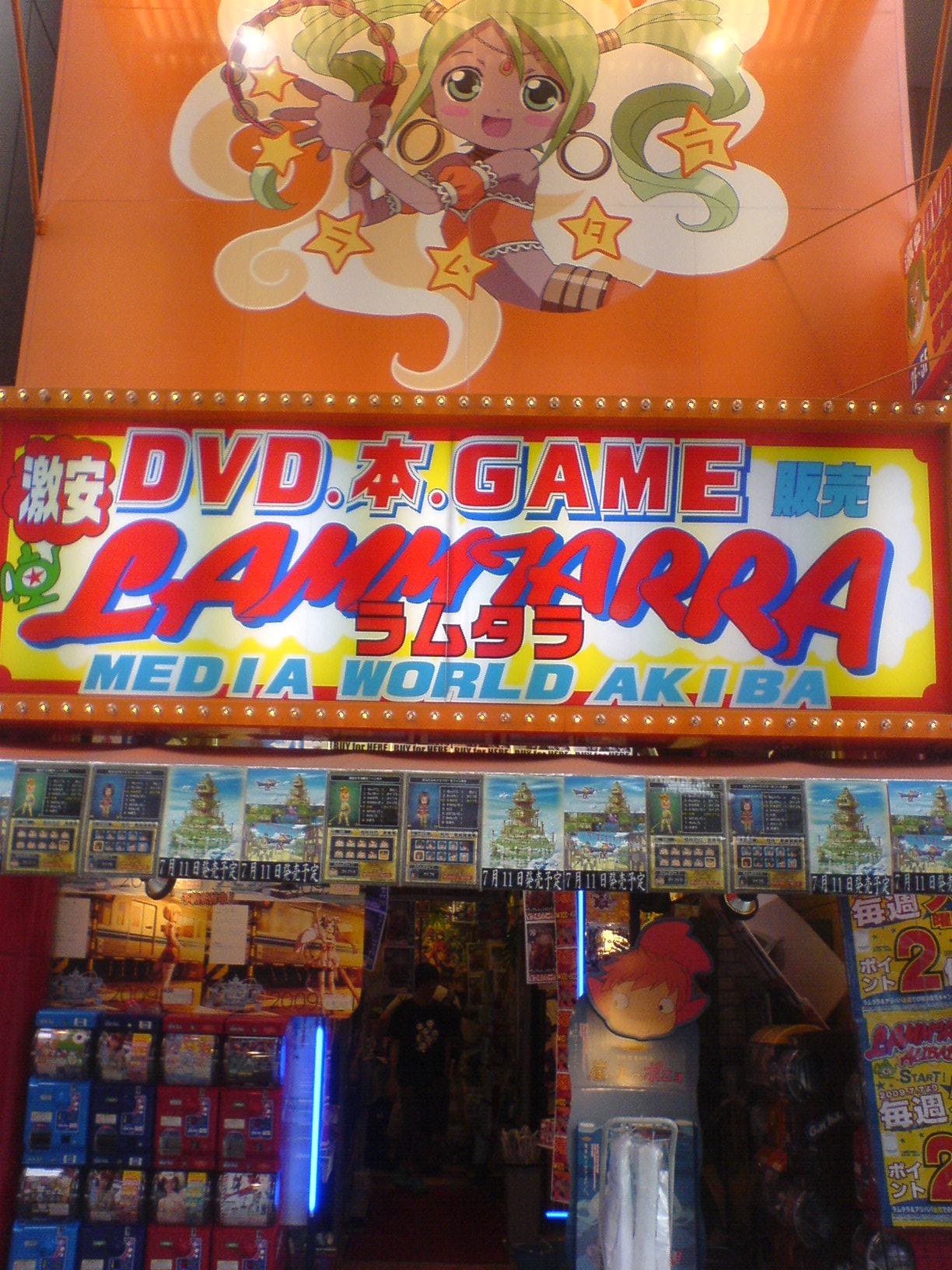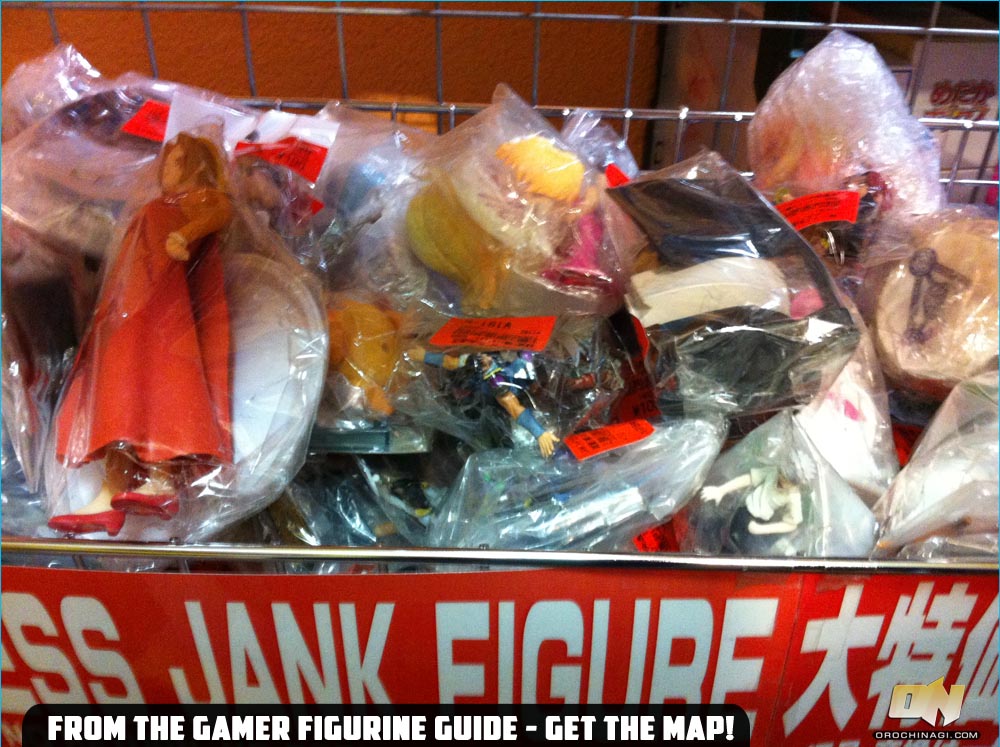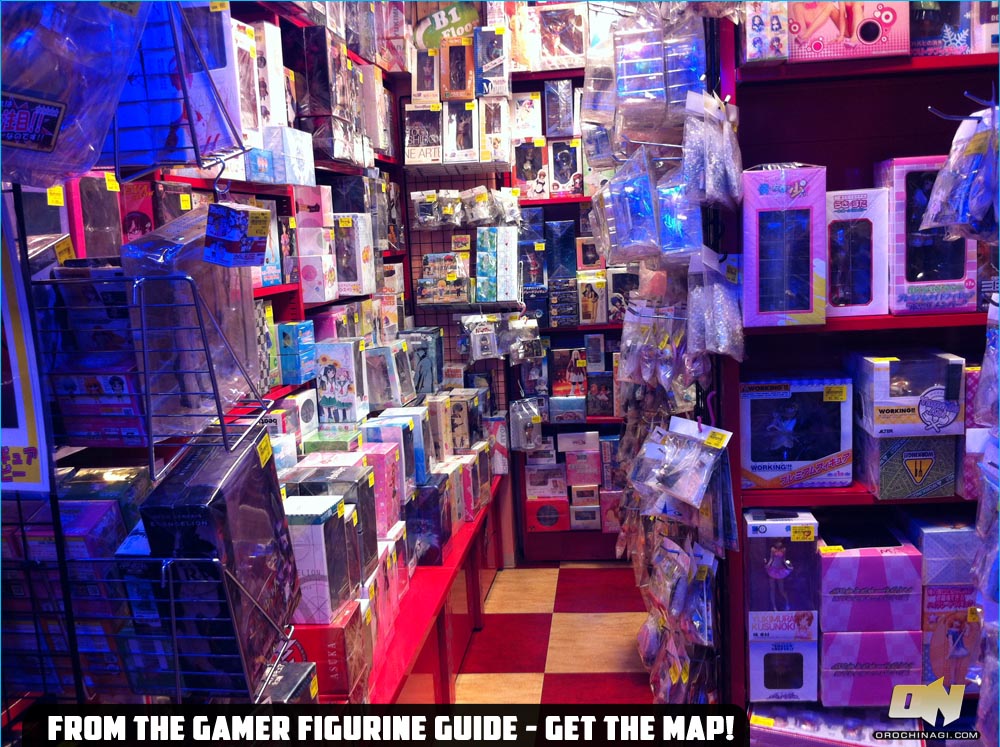 Yes these are the same old photos from the old guide, because the shop hasn't changed (but we have new photos for the new Mulan store).
These shops are just plain random, with junk or "jank" plus some hentai thrown in. Worth a look just for … the randomness of it all. Lamtarra has loads of disc based media too.
Mulan
New and Used – varied quality + junk / Boxed and unboxed and unwrapped / Accessories / Stationery / Card games / Popular Mainstream / Computer goods and exclusive items
Directions: Near Akiba station on the main strip, near LAOS Tax Free, the second store is in the back past KFC, opposite Tokyo Leisure Land arcade.
The "main" Mulan store on the strip, much like Lamtarra, makes you wonder if this is some kind of seedy sex store. It might also offer some dubious bargains on the front, for example there was a Shinobu (Bakemonogatari) catcher figure for a special discount price, limited to one per customer. It was a legitimate discount but if you dug deeper into Akiba, it was only perhaps 100-200 yen cheaper. If you're in a rush, then it is a good deal.
The store is tiny and absolutely cramped. Upstairs features the usual mainstream dbz, op etc… If you like junk, they've got a little section on the stairs going down, good luck trying to browse without blocking everyone else trying to get past. Downstairs does have a few older figures.
The real surprise for me was the new 2nd store opposite Tokyo Leisure Land, containing lots of stationery (plastic folders) and anime / game collectables at great prices. Picked up a nice gatcha Bakemonogatari figure for a third of the price on the strip!