osaka glico MAN
As seen in SNK vs Capcom and Fighter's History Dynamite.  It's just an advertising sign but in fact a famous one, as the man on the board has been running for over 70 years!  Glico is famous for Pocky / Mikado.  The sign easy to find as the Dotenbori area isn't exactly huge, and there's a special spot so you can see it clearly – head for Ebisu-bashi bridge (location map below)!
The Glico man didn't make it into the Yakuza series but Promise and Chintai did, at least in Kiwami 2.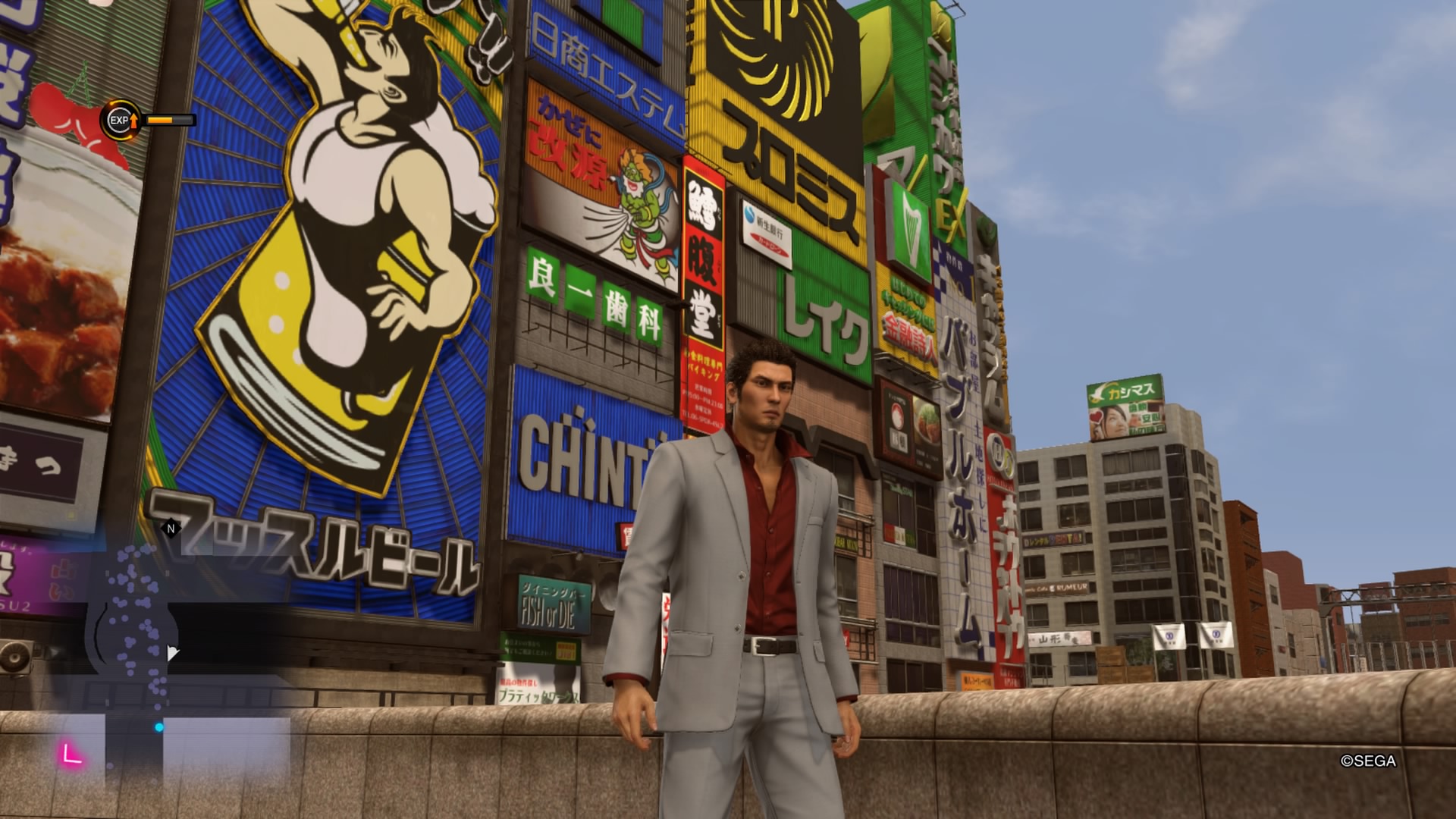 Then you should over to Daruma Kushikatsu and don't double dip!