Dear fans, please welcome a talented vocal of a young band from Hong Kong! NARCISSUS! Artiko meets Nanase! A KOF XIV player freshly back from the last EVO Japan 2019!
1. How did you come to know about The King of Fighters ?
When I was a student, my friend introduced KOF to me. I remember that was KOF97. She said that the characters are so cool. So I went to her home to play KOF. But at the time we didn't know how to play, we just liked this game.
2. What is your favorite team of all time ?
I think is Ikari team. Because I love their story. Leona is my favorite character as well.
3.  What you think about the upcoming Samurai Spirits ?
It is awesome when I see the 1st trailer. Although I haven't played Samurai Spirits before, I would like to try when it releases.
4. Do you have any other favorite SNK games?
Metal slug series. I have tried to finish the game without continue but failed. Haha.
5. What you think about the fighting games community ( FGC ) ?
For KOF in Hong Kong, there are less newbies to join. The whole community it is really small. And I think that fighting games are quite difficult for newbies. Most of the young people are willing to play some mobile games or teamwork games like LOL.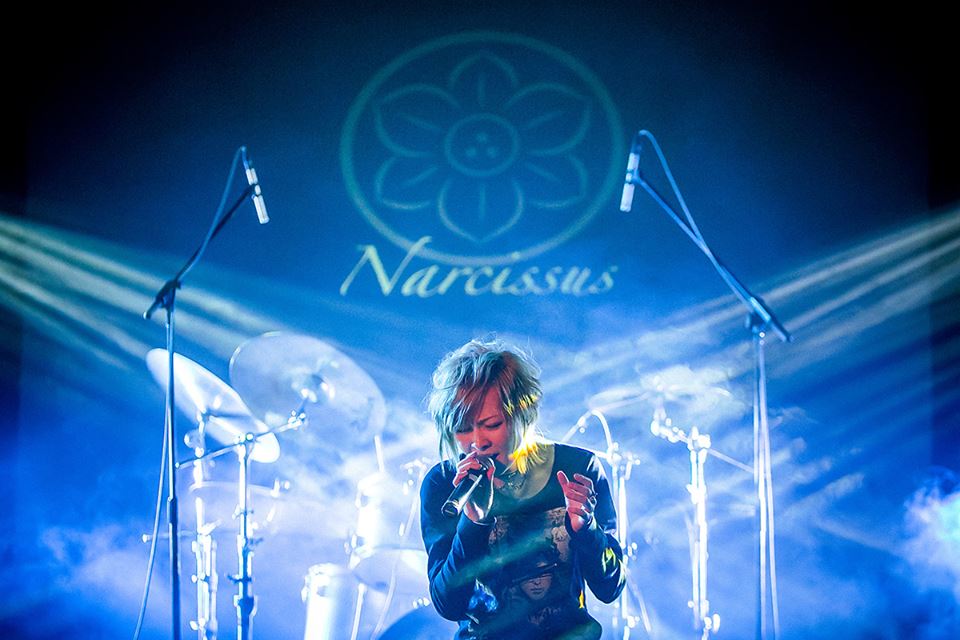 6. If you could be a animal, what would you like to be? 
Cat. Of course. I love cats so much 😀
7. Tell us more about your band NARCISSUS, how does it feel to be the singer of a young band?
We formed NARCISSUS 10 years ago. We knew each other from a game forum. We started with some ACG band music and tried to compose our original songs. At first it was just for fun, but we actually released an album, which was unexpected!
I love singing, especially rock music. Rock music can give me strength, I also enjoy the time standing on the stage. I hope that our songs will bring people strength and make people understand the emotions we want to convey.
8. What you think about the evolution of competitive scene for female players?
Compared to the past, the tournaments have become more specialized. There are also some professional female players now. This is a great opportunity for female players to go deeper into fighting games. No longer limited to liking characters, they can try to understand the charm of fighting games and make themselves stronger. I am looking forward to seeing female players achieve higher in tournaments.
Instagram @nanase.narcissus
10. Tell us about your future plans, what we can expect?
I'm planning to go to EVO Japan 2019. Since I haved join the HK e-sport team which is called "Corrival Guild", I hope to participate in more KOF tournaments in the future.

Follow and Subscribe to Nanase :