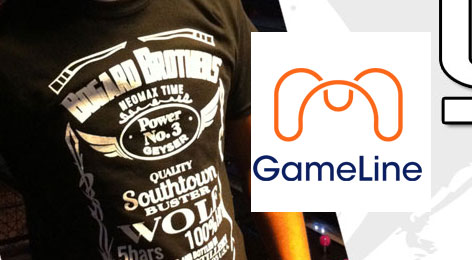 Meltdown: KOFXIII Wins Local Vote, Frionel vs Freezer #KOF #USF4 #GGXRD
Today's post: Votes, Tournament replays, Shirts & Fun Tweets!
Voting Meltdown at Meltdown!
Meltdown in Paris asked gamers which fighting games they would want alongside SFIV and Smash, amongst:
Mortal Kombat
GGXrd
KOFXIII
UMVC3
DAO5LR
Soul Calibur 5
Tekken Tag 2
Virtua Fighter
Project M
and a few more. Needless to say, with over 1000 people voting, the top 4 games were:
– The King of Fighters 13
– Guilty Gear XRD
– Mortal Kombat X
– Naruto Ultimate Ninja Storm 4

And so the first session will be on February 7 at Meltdown Paris.  SEE YOU THERE! While I'm not fond of the lack of communication from Meltdown, at least Gamesline is running the event so it's guaranteed to run smoothly.
ULTIMATE FEZ FIGHTERS
Here's more from UFF, with the Winners Finals between Morocco's best, Frionel and Freezer! https://www.youtube.com/watch?v=HjwH26FahrI&feature=youtu.be Here are the USF4 and GGXRD Grand Finals too https://www.youtube.com/watch?v=XSnCQkqdLmE https://www.youtube.com/watch?v=_7x-KXbviuc
NOTICE: free Shipping for 2+ Shirts – offer coming Jan 29!!
NEW IN STORE! Don't see it? DEMAND IT! [row][column width="1/2″]
[/column][column width="1/2″]
[/column][/row]
TWITTER
Here's some of our latest retweets!
??????????????? pic.twitter.com/1VNqctuuDe

— KO-KI (@KOKI_BOX) September 14, 2015
??????????????… pic.twitter.com/dD77WqYM11 — ???? (@fujiyan913) January 23, 2016
?????????? pic.twitter.com/rlEyHWN2mP

— ?????@MHX (@p_majin) May 2, 2015
Found this in SG Discord. lmao pic.twitter.com/vNSbmD4yma — Baf0 (@notBaf0) January 23, 2016
??????3D??#???1? pic.twitter.com/khcHt2JFSN

— ??? (@sutegoro4403) January 24, 2016
????????… ?????????…? pic.twitter.com/0PlJqx0ick — yk (@waikeee) January 22, 2016
Want to read more? Just go to https://t.co/PEHf2y49zE the free #fgcmag about fighting games and the players! #kof pic.twitter.com/2dZKAWo013

— ON.Gunsmith Cats (@orochinagicom) January 23, 2016
???????????????????????????????????????????????????#SNK????????60????? pic.twitter.com/sFbsAvQ0oO — ???? (@h_suizoh) January 22, 2016
I'm taking some random tweets from people to put in #FGCMAG. Say something about fgc/ ON/ games etc ! pic.twitter.com/c4Nco1aedP

— ON.Gunsmith Cats (@orochinagicom) January 16, 2016
????? ?? 1? 20??? ??? ???? ??? ??? ?? RT ??? ?? ? ? ?? ???? ??? ?? ??? ?? ?????? ???? ? ? ???? ????? 8?8 ?? ????? pic.twitter.com/c5ZccK3iw5 — ?????? (@mongji_666) January 13, 2016
15% off all shirts this weekend! Check out our new designs for 2016 pic.twitter.com/9vhY3euwmC

— ON.Gunsmith Cats (@orochinagicom) January 10, 2016
FGC MAG VOL 3
Featuring, Giby & Hellpockets, Haregoro, Myu & Tennkawa Brook, RZR.Xian Yasuyuki Oda, Qanba.Douyu.Xiaohai Jen Tan, Bayu, Emperor Cow Qanba.Douyu.Dakou, DBJ.ET, Rayokarna, Tortita, Atma, Affro, FGCFilm & Dune With the scenes of Costa Rica, Ireland, UK, Japan, USA, Taiwan, Indonesia, Italy, Chile & more! Direct Download the PDF here (15.5MB)