Misterio vs Xiaohai THE REVENGE, Koei Tecmo Sale, Mai Cosplay #SCR2015
Evo Champ Xiaohai vs IGT Champ Misterio
In their last meetup, Misterio won the battle, and now Xiaohai is surely looking for revenge!
Who will come out on top at SOCAL REGIONALS 2015?
Not to mention, Khannibalito will be back for his own revenge against Xiaohai, if you remember that insane comeback when people were sure Khanibalito would win!
And not to mention other top players like Luis Cha, Pedro, El Rosa and ON.Vicio could well be the dark horse to take the win!
Oh and Reynald.  Remember him?
….!
GET HAIIIIIYYYYUUPPPPPPPP
Brackets
 Schedule
Saturday : The King of Fighters XIII
Pool A: 10AM-12PM
Pool B: 12PM-2PM
Pool C: 2PM-4PM
Pool D: 4PM-6PM
No confirmation on stream yet, keep an eye out tweets and updates!
Sunday : The King of Fighters XIII
2PM-4PM
twitch.tv/leveluplive2
Watch live video from leveluplive2 on www.twitch.tv
KOEI TECMO HUMBLE BUNDLE SALE
ON STEAM THIS WEEKEND!
I really recommend Toukiden, and if your pc can handle it, Dead or Alive FR – although I've heard it is "gimped"?!!
@orochinagicom Last Round still gimped on PC.

— Redblaze27 (@Redblaze27) October 9, 2015
But Toukiden seems ok! But not crossplay between PS4 and PC, sadly.
@orochinagicom Toukiden has crossplay between PS4 and Vita, but not PC — NekoMechaFutaTron (@FGFataCon) October 9, 2015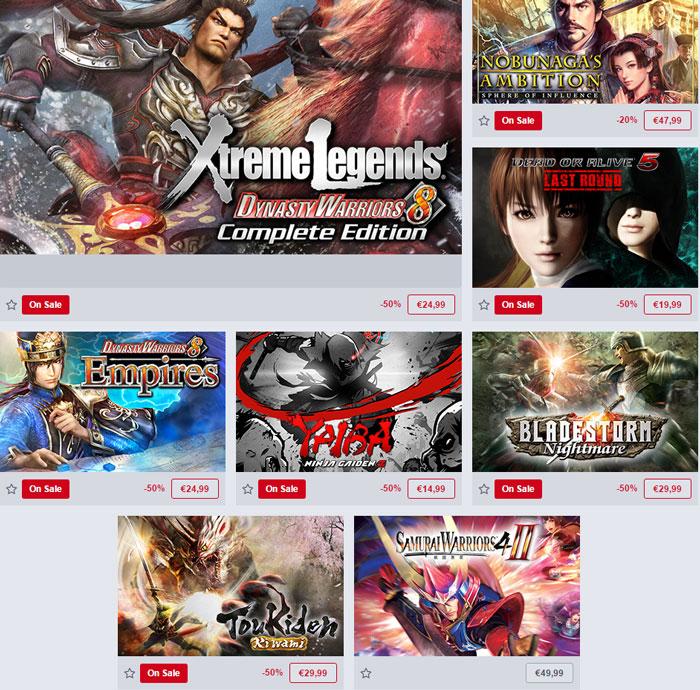 KYOKUGEN! NEW TO THE STORE!
FALL5 offer only runs till Oct 13!!! Ikari double sided shirt will be removed from the store! LAST CHANCE!
KOF98OL Guide coming Soon?
Check out the trailer for this smartphone game…
MAI COSPLAY BY Laira918
Well, maybe one of the most popular cosplay icons has another homage, this one by Laira918, as featured by Tencent on their KOF98OL page.
I think we can all agree, this is pretty awesome stuff! Thanks to Laira918, who does other costumes such as Blizzard etc. Check out her page here: https://www.facebook.com/laira918