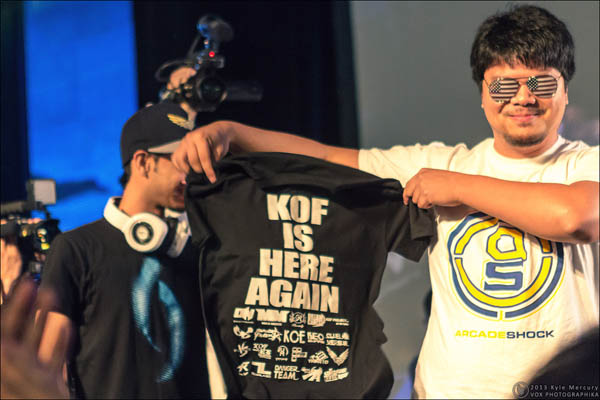 Xiaohai, Reynald, Oogosho, Ren, and 69 others confirmed for #KOFXIII at #EVO2015
Some people are a bit crazy.
Just a little.
Some people will travel and take days off work, to lose potentially hundreds of dollars, just to go play video games.
Some of these people will not only lose that but incur the cost of travelling and registration, not to mention hotel accomodation and food.
These people will fight, sweat and bleed…
just for a damn side tournament.
Oogosho, the chef, the legend from Japan, winner of SF4 Arcadia cup with team KOF, returns to EVO, and even if he wins, still loses, financially.
AS.Reynald, the EVO champ, returns to take his crown.

KDIT.Rentime, the originator of the Iori infinite is going to prove who is the … original Iori rekka master.
Check back later, we will try to confirm if Xiaohai and Tokido will enter… ouch EVO 2014 REMATCH AHEAD.
MEXIKOF.Violent Kane, famous for his rekkas, will be joining the fight. The indomitable Kane Blue River, "Mr Pink" El Rosa, "The Man Eater" Khanibalito, "Pacman" Pachukof and more are also in attendance.
Hype.
For more information on attending the KOF tournament at EVO2015, including schedule and streams, please click here.