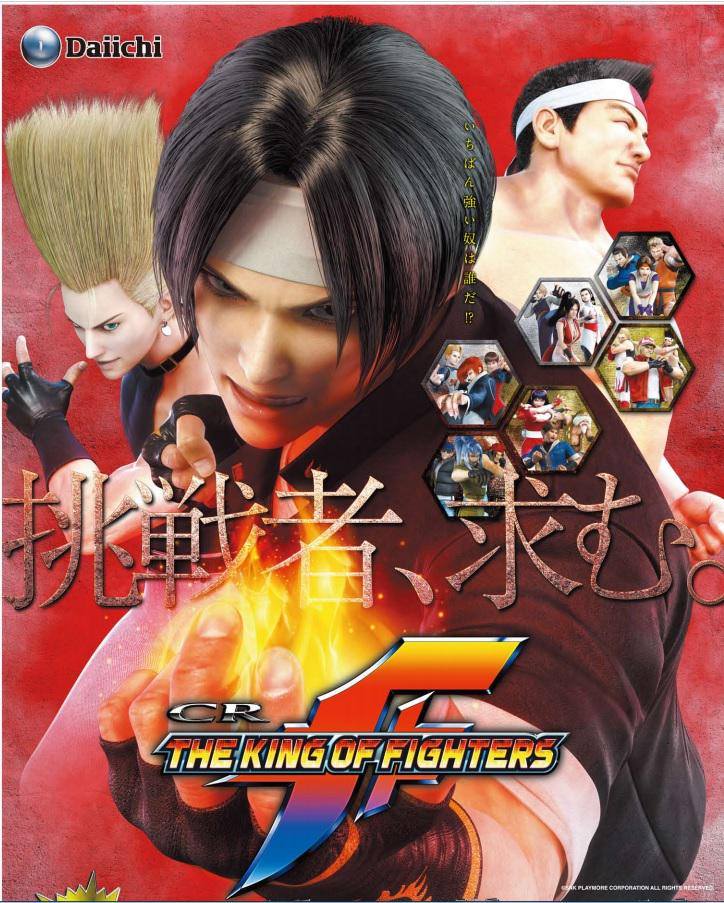 New #KOF Pachinko Trailer plus #Tokido vs Salim #TONS
PACHINKO IS HERE AGAIN
A few notes, then a little discussion afterwards.
The game seems to be licensed rather than produced by SNK.
The "game" revolves around Kyo and his typical 97-era fight against the Orochi clan, but somehow also features a battle with Geese Howard!
The gaijin characters all look evil with shrunken eyes sockets, it seems, including the Bogards.
The trailer also features some 2d cel animated sequences and references to special attacks, such as Ralf's Baribari Vulcan Punch.
Riot of the Blood characters appear, but don't really have the right visual impact
Check out the video below.
Thanks to Prof from MMCAFE for the tip.
So once again we hear about a new product from SNK via a 3d cgi trailer, and our hearts stop, waiting for those magic words to appear: no, not the title "The King of Fighters", but rather "PACHINKO" or "PACHISLOT". Because now, we are used to being heartbroken. After the last Fatal Fury trailer, even though SNK clearly showed it was a pachinko game, many people freaked out and thought a new game was coming.  If it wasn't already clear, one more time, this is not a KOF console game, this is a gambling machine game.
Still waiting for some news on the real KOF 14.  SNK took their time to release KOF13, and it paid off.  But in the meantime, how many players will have had children and retired? So painful!
So, what does everyone think? Remember, this is not an SNK product, it's not wise to judge the graphics as a precursor or basis for KOFXIV.
The ON Show Returns?
There's a bit of material about so the ON Show will be running a few shows, starting right now (11:45 GMT+2), and will be back Saturday night (Saturday afternoon if you're in the US timezone).
S02E01 starts here – make sure you SUBSCRIBE!!! We're gonna hit 1k!