FGCYEARBOOK
Hello, it's DONE!
TODAY there's a 30% discount from Amazon of ALL books!  So use it!!!!  The code is HOLIDAY30
This book can be found here on Amazon.
Note it is also available on Amazon kindle for a fraction of the price, and I'm working to have it free to view on the site.
But if you have a friend, family member or loved one that's into fighting games, we think this would be a good present (if they've already got everything else!)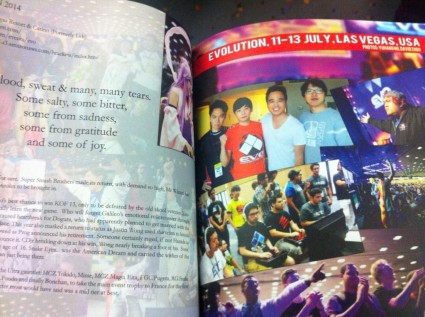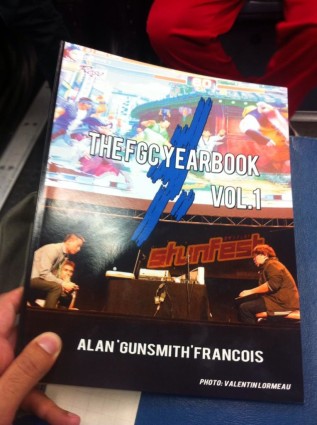 Thanks to everyone that helped in the making of this book (there's a thanks page at the end).
We now begin on VOLUME 2.  So if you want your event to be in it, leave a comment or contact us through the site menu!
HEY! There's a 30% off code that can't be beat – HOLIDAY30 but if you can stack vouchers, have another discount on us – 7 bucks off if you use the code LQM2F7HV 
BREAKERS
Recent tournament footage of Breakers at TRF in Japan!
Hmmm I wonder where we'll see this as a side event again?
ACHO #CVS2
Still got some sprinkling of SNK characters in there!

#KOF13
Here are replays of a recent tournament in Singapore, showing the players that compete with RZR.Xian (and put up a good fight!)!

Preorder is ready to ROCK! #KOF98FE #kof #neogeo #snk #steam http://t.co/cXXcwhGGdX http://t.co/zU0FRqYIGs pic.twitter.com/Mw7luK8RvI

— Gunsmith (@orochinagicom) November 27, 2014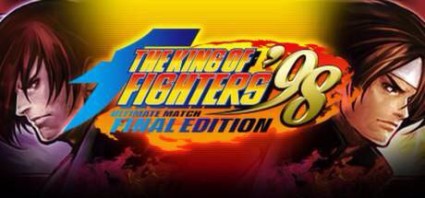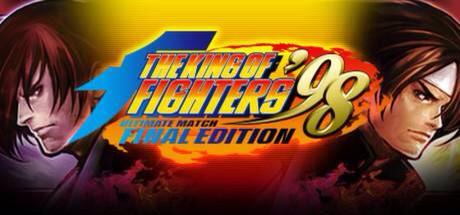 PC Gaming Platform STEAM
"20% off THE KING OF FIGHTERS '98 ULTIMATE MATCH FINAL EDITION"
upcoming release announcement
"KOF '98UM FE" available on Steam from December 12th!
Pre-Purchase Campaign starts from today!
SNK PLAYMORE CORPORATION (Corporate HQ: Suita-city, Osaka, Japan, Company President & CEO: Koichi Toyama) is proud to announce the worldwide release of "THE KING OF FIGHTERS '98 Ultimate Match Final Edition" on the Steam PC gaming platform from Friday, December 12th, 2014. After "KOF '98", released originally in 1998 and usually praised by the fans as the best installment in the "KOF" series, and "KOF '98 UM" 10 years later, "KOF '98" returns now on the Steam PC gaming platform in an ultimate and final version with "THE KING OF FIGHTERS '98 Ultimate Match Final Edition".
Game Features:
?A thorough overhaul of the game balance !
With an overall readjustment of the game balance and every character's moves, this final edition of "KOF '98 UM" is
definitely the ultimate version to play for every KOF fan for endless and epic battles!
?A gorgeous character roster of 64 fighters !
In addition to the original roster of "KOF '98", emblematic KOF characters such as Eiji Kisaragi, Kasumi Todoh, Geese
Howard, Mr. BIG, and Wolfgang Krauser join this ultimate tournament. Furthermore, this final edition offers an alternate
version to some characters for a total of 64 different fighters and infinite team possibilities!
?New system «ULTIMATE MODE » !
The newly added "Ultimate Mode" will allow you to combine the various features of the original "Extra" and "Advanced"
game modes in order to create your own one! Moreover, classic "Extra" and "Advanced" 2 game modes have been
thoroughly rebalanced for a wider variety of battle strategies.
?2 different online features available
Choose between "Rank Match", where your battle results are shared and ranked online, and "Player Match", where you can
set your versus battle settings to your liking. Struggle to be the true King of Players in the limelight of the international stage!
The world is yours!
?Original NEOGEO Ver. "KOF '98" included
The original NEOGEO version of "KOF '98" has been faithfully ported for the great pleasure of all! Discover or rediscover
the quintessence of "KOF" on Steam!
?Various game modes!
"KOF '98 UMFE" features several game modes for the best game experience ever such as "Endless Mode", in which you
take on CPU-controlled characters in a series of battles, "Challenge Mode" to attempt and clear a total of 30 missions,
"Practice Mode" to train all types of moves and combos, or "Character Edit" that lets you redesign your favorite characters to
your liking.
TITLE DETAILS:
? Title ? THE KING OF FIGHTERS '98 ULTIMATE MATCH FINAL EDITION
? Release Date ? December 12th, 2014
? Price ? $14.99
? Genre ? 2D Versus Fighting
? Platform ? PC *Please check the Steam store page in regards to recommended PC configurations.
? Price ? $14.99 USD *Available to download from Steam (20% OFF Pre- Purchase – $11.99 for a limited time)
? Copyright Info ? ©SNK PLAYMORE CORPORATION ALL RIGHTS RESERVED.
*All company and product names are trademarks or registered trademarks of their respective companies.
About the Pre-Purchase Campaign:
? Pre-purchase campaign duration: November 28th, 2014 ~ December 12th, 2014
*this pre-order campaign is scheduled to end at 10am, PST time on 12/12/2014.
? Pre-purchase campaign special price: $11.99 (20% OFF)
"THE KING OF FIGHTERS '98 Ultimate Match Final Edition" Steam store page: http://store.steampowered.com/app/222420/
Ever wondered what the chars say in KoF XIII? Or wondered about the voices behind the scenes? Then check this out. http://t.co/DP6gfdd2XY

— Ars Magna ?????? (@ImbuedGold) November 29, 2014
T-SHIRT OFFER!
Have you spent all your money on Black Friday? No? Good, get your xmas presents for your loved ones here!!!
Presents for parents/kids/ladies SORTED: FREE delivery code 2+items : XMASTWO http://t.co/4z1TffgOLV #kof #neogeo pic.twitter.com/B35IkiprQZ

— Gunsmith (@orochinagicom) November 28, 2014
TSHIRT OFFER ENDS MONDAY (TODAY!)!
DREAMHACK USF4
Here are those juicy replays from this past weekend featuring Luffy, Ryan Hart, Kayane, Problem X, Itabashi, Fuudo, Pepeday, I'mstildadaddy, Gamerbee and more!
https://www.youtube.com/watch?v=Zwk_nKTK0DY