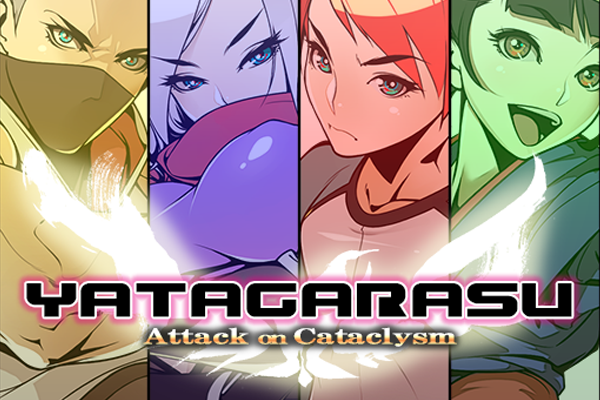 #Yatagarasu Campaign End – Message from Nyu Media
YATAGARASU AOC Campaign has closed – $118,243 raised!!
Message from Nyu Media
It was a roller coaster of a ride with a nail-biting finish, but our Yatagarasu Attack on Cataclysm IndieGogo campaign closed last night not only with the game fully funded, but having hit FOUR of our stretch goals to boot! The final amount raised was $118,243 against our target of $68,000 for a whopping $174% against the target!
This is an amazing result, not only for us at Nyu Media and the Yatagarasu dev team, but also for Japanese indie gaming scene. Not only did the campaign attract attention from around the world, but this was the biggest and most successful crowdfunding of a Japanese video game to date! We sincerely hope that current and budding indie developers in Japan will take inspiration from this and be motivated to make more great games for players around the world.
We're especially proud of because this success was achieved despite havingvery little coverage from major gaming press, making this truly a win that belongs to the indie gaming and fighting game communities.
We would like to give particular thanks to our livestream supporters including8WayRun, Bifuteki, @hiya_dkr, Kusoge Kings, ManVsGame, Offcast, andOrochinagi for their support and some fun times. Also, huge thanks to our new friends and supporters at NeoGAF, Shoryuken, and the Mugen Guild. Props also to our upcoming dynamic commentators Jchensor, UltraDavid, and Maximilian, and to Mad Catz for their gracious support. Finally, THANK YOU to the indie game press and, most of all, to the gamers who supported our campaign with their contributions, upgrades, and by spreading the word!
Over the next few week, Nyu Media & the Yatagarasu dev team will take a collective sigh of happiness and relief, then reach out to backers regarding the upcoming schedule, next steps, perk deliveries, etc. We'll also launch aYatagarasu website which will be our hub for news and development updates, information about the games, and will host a forum covering all aspects of the games – please watch out for an update on this coming soon.
Once again, THANK YOU to all who made this AMAZING result happen!! YOU should be proud of yourselves!
The Yatagarasu development team is huddling at the moment and we will pass on a message from them to all our supporters and backers tomorrow!
Sincerely,
Seon King,
Founder, Nyu Media
Here's bonus footage of our last tournament!
Victor's Shimo is AWESOME but has a tough time against Kou's standing HP?!