It's gonna be HUGE!!!!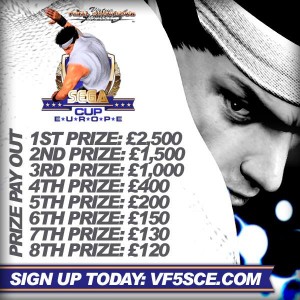 Don't say we didn't warn you. Don't say you didn't know!!!
A massive £6000 / €7000 GUARANTEED prize pot is up for grabs! Even 8th place will receive £120! Sign up today and get an exclusive Sega Cup Europe T-shirt! This amazing event is Saturday August 3rd, in London.
Head over to http://vf5sce.com/ for full info and most importantly … SIGN UP!