It's OFFICIALLY the first Yatagarasu Tournament in the EU, with support from Hotapen and Rice Digital.
29th JUNE. ARCADE STREET.
(We're even mentioned in the game!)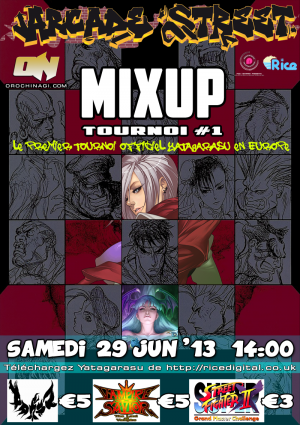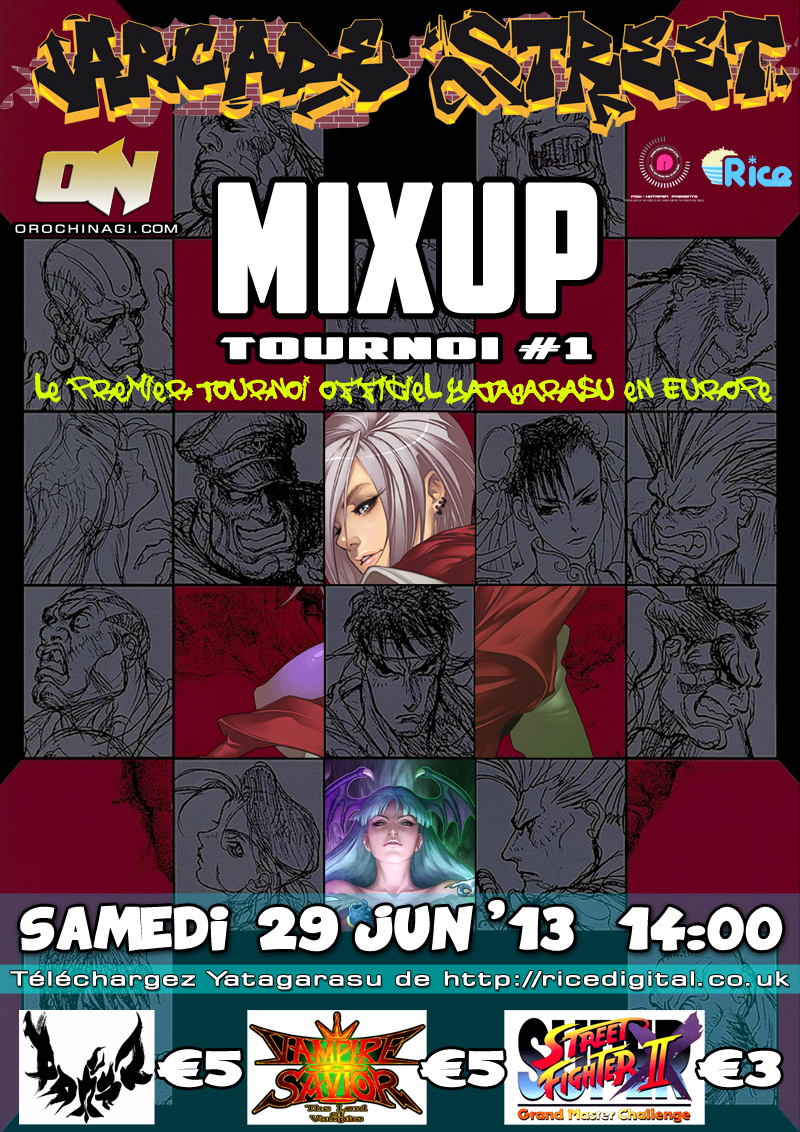 SIGN UP HERE!
Late sign up = poule de la mort / BRACKETS OF DEATH 😀
Format
Tous les tournois sont limités à 12 participants (12man cap)
Double Elimination FT2, but if players are late, FT1!
FT2 – Si vous avez du retard Ft1 en double élimination!
Cash Prizes for top 3!
Thanks to Chocobotiger for Frenglish corrections.
Need movelists for Yatagarasu? Check the Wiki or Forum
Schedule
Super Turbo 15:00
Vampyre Saviour 17:00
Yatagarasu 19:00
XIII TB 19:00
Reserved
Saunic (YG / VS / ST)
Shinkawa (YG)
Comisr (YG / XIII)
JPkof (XIII)
Bender
SBR Richard Rickyo Mendy (YG)
Yox Ultrayox (YG)
MCZ WDM Luffy (YG/XIII)
GSU Kusanagi (YG)
MCZ WDM Will2Pac (YG/XIII)
ON Gunsmith (YG/XIII/VS)
Shaman (XIII)
PRIZES
Cash pour top 3
@65 %
@20 %
@15 %
EN PLUS / AND MORE!
Rice Digital have donated a now rare Limited Edition Persona 4 Arena Box set!
RiceDigital m'a envoyé qu'un seul lot (P4A Limited Edition) pour le tournoi 29Juin. Mais, il y a quatre tournois!
J'ai décidé que je n'avais pas de race et de faire une chose horrible . Je vais diviser le coffret et jet le faire gagner dans une loterie.
Qu'importe vos résultats aux tournois. Si vous vous inscrivez, vous avez une chance de gagner!
1. P4A Puzzle
2. P4A (PS3)
3. Badge
4. Badge
5. Badge
6. Sac
7. Vinyle
8. Bear Keyring
inscrivez-vous maintenant!  (Note: Team Battle n'est pas un tournoi).
Et, si vous n'êtes pas présent à la loterie, la palme revient à quelqu'un d'autre.