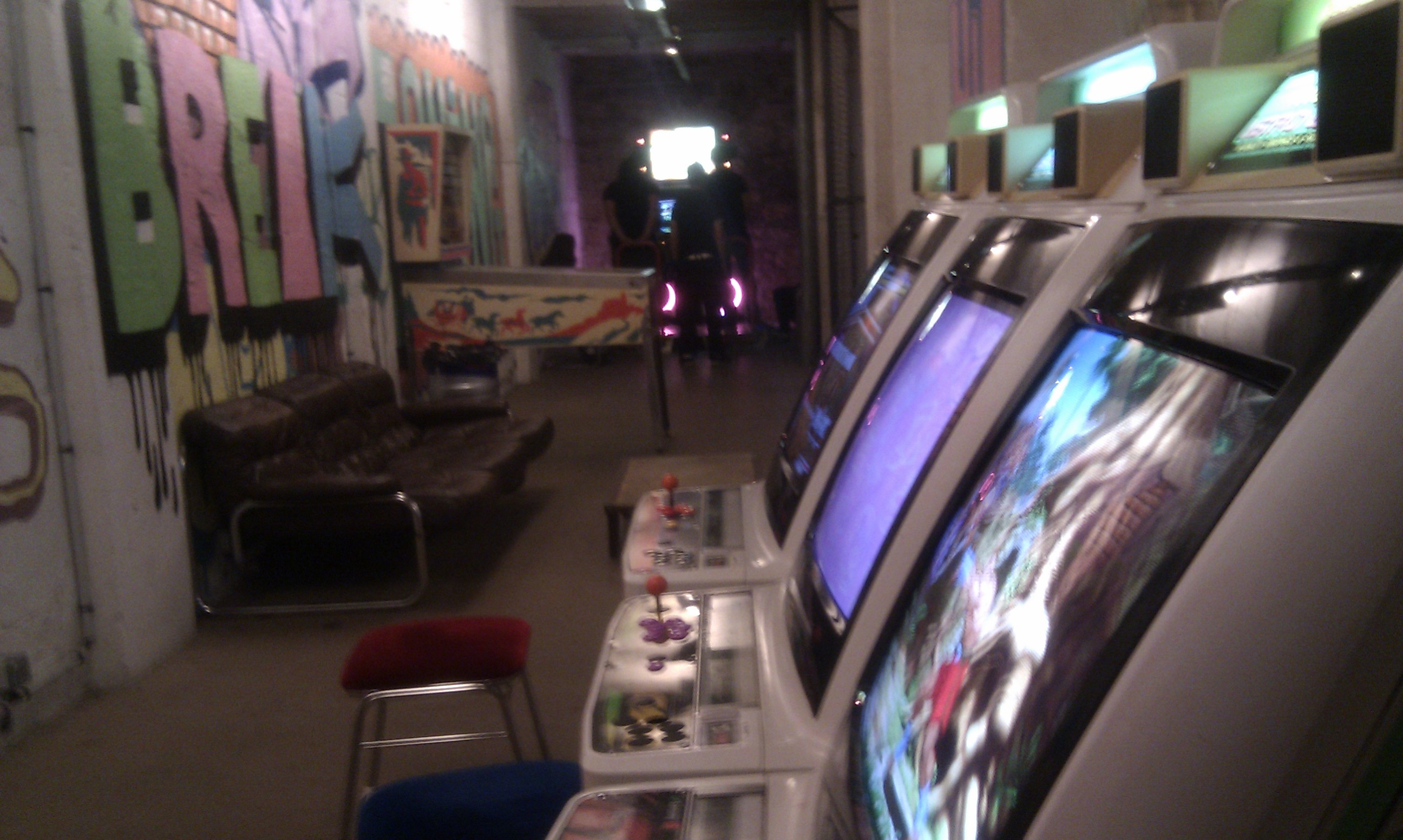 Arcade Street
Gunsmith went to check out the new arcade in Paris, France, by the name of Arcade Street.
Shout outs to Dorian, Friono, Salim, 2Pac, Yosuke, Rickyo95 and Rayden, who possibly has a more irritating Yuri than Giga D!
First things first, the arcade is great, industrial style like La Mythik (RIP).  Perhaps it marks the return of the arcade?  Although it should be pointed out that the majority of machines in this place are fighters, including MOTW, CVS2 and Tekken 6.  It was very interesting to see two really young children, around ten years old who visited the arcade to play – something rare to see these days.  They had a fun time, playing fighting games no less – is it a rarity or a sign of good things to come?
The arcade has two floors: Vewlix cabinets for XIII and BBCS, Astro cabinets for 2002um, SFIVAE, ST and 3S on one with MOW and DDR on the other.
Friono: "It's crazy – SF players have gravitated towards XIII. There's been a 50% increase in players over the last two weeks alone."
Salim: "I still prefer 2002um.  Anyone can play XIII – it's that easy."
Watching gameplay, I can agree that 2002um is in a way more accessible for the old skool but certainly less forgiving!  If these players make the switch to XIII, they won't look back because XIII is far easier to play.
More about actual KOF action next post.