The area of Theatre Square has changed a bit but it's still there, and anyone visiting Shinjuku Carnival Playland will walk onto it.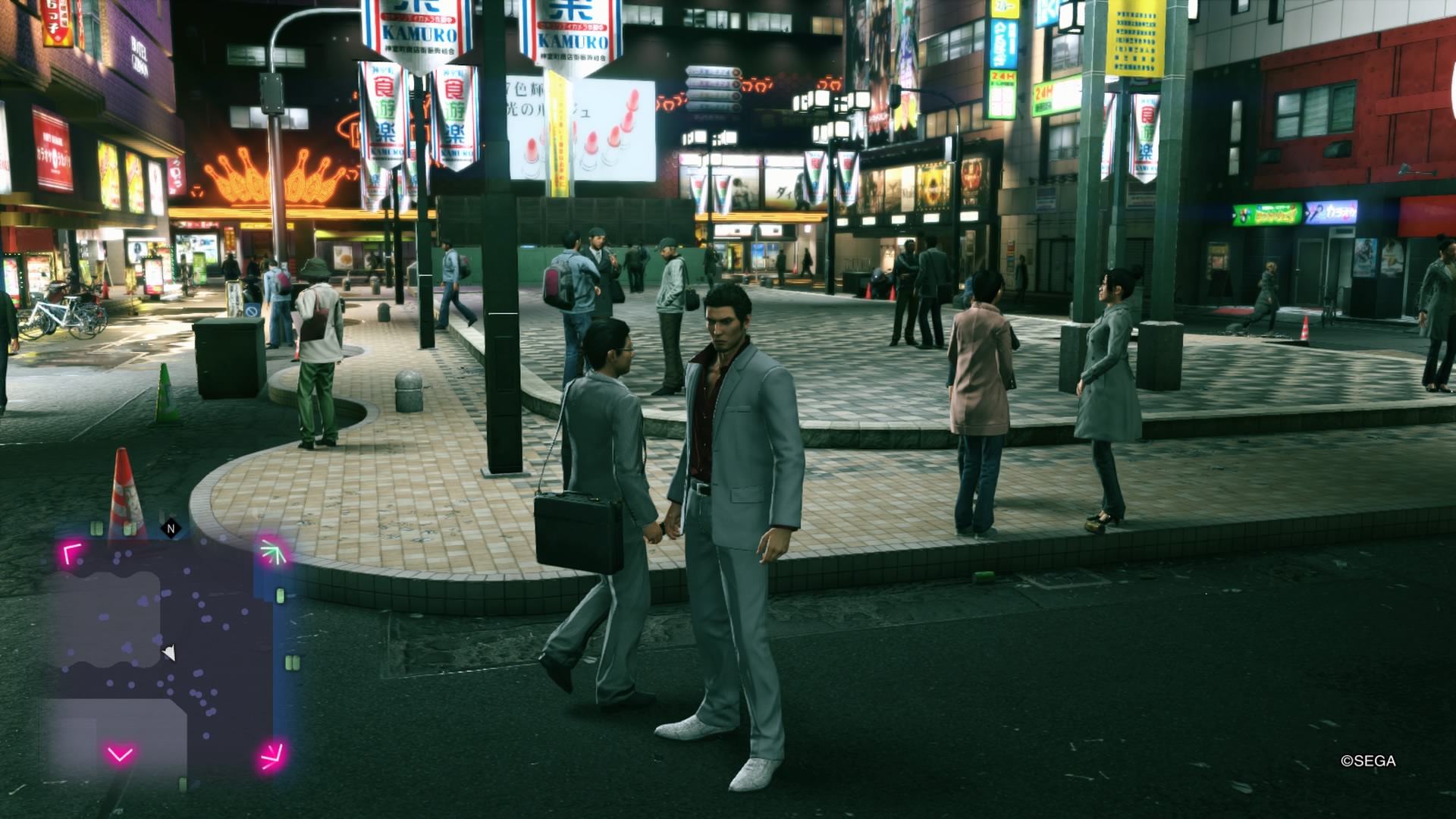 Walking from the Kabukicho Street entrance, it can be found exactly as it is in the game. Just go straight, then go around the theatre complex on the left.
How many times have you been harassed by Yakuza here? How many times have you kicked their asses? Or met a hostess for a date? Resist the temptation to pick up a bicycle!

The HUMAX building is actually home to Shinjuku Playland Carnival, packed with arcade machines. Famous KOF and other game tournaments are held here!