This collection of back alleys is not exactly where you expect to find it, if you're looking at the map of Kamurocho, but it's not very far off!  Just a bit more east!
The real area that Champion District is based on is called Golden Gai, which can be found in just east of Kabukicho in Shinjuku.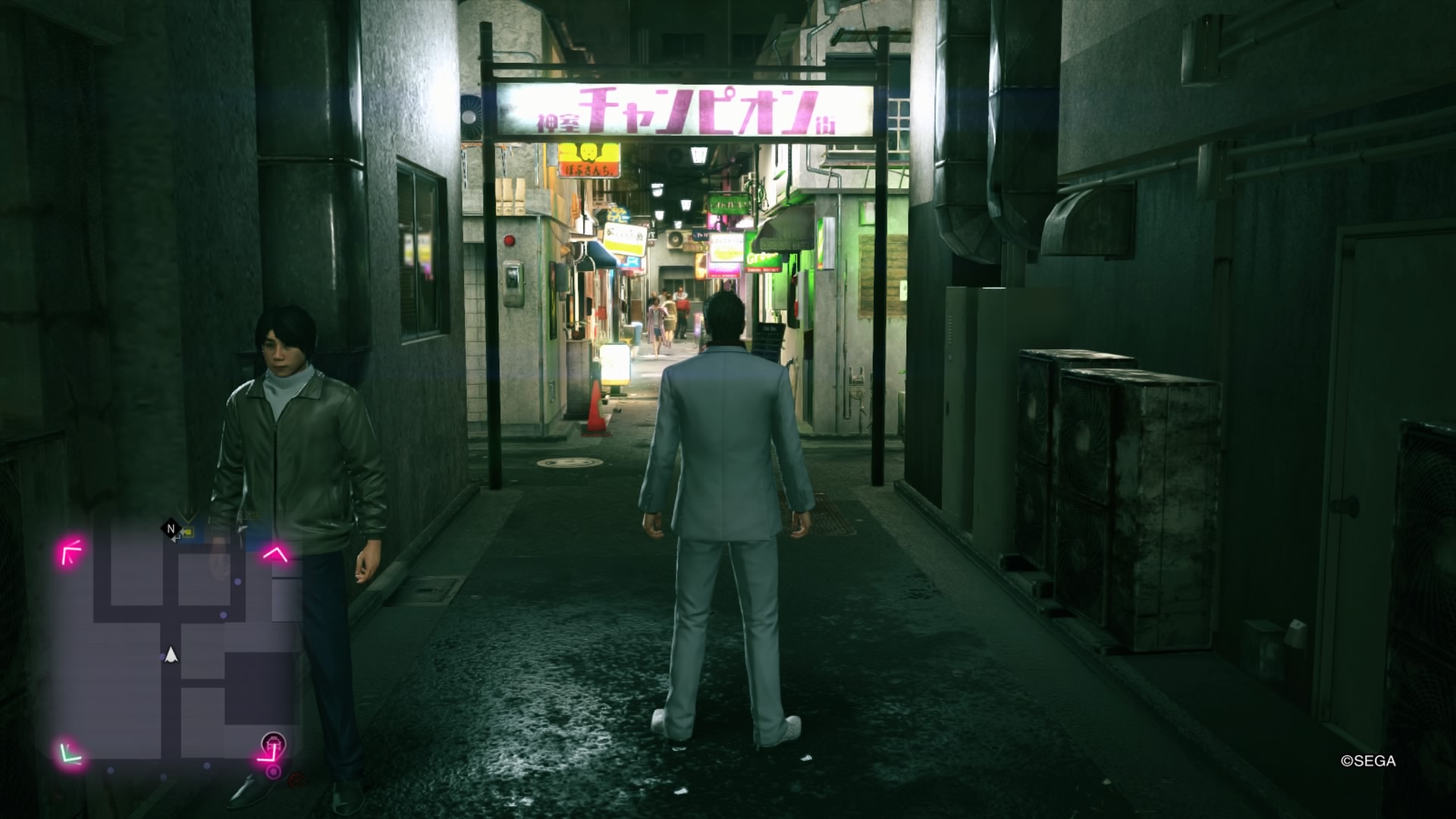 The bars will open from around 9pm, some reserve seats for their regulars. Photographs or videos are not allowed without permission, nor smoking in the alleyways!
It is exactly as you would expect, tiny bars with enough space for about FOUR customers!  It's a novel experience but the prices are often ridiculously high.  Some bars charge a fee for entry.
The bars and their owners are often more famous for their companionship rather than the drinks, obviously it's a bit more difficult when you don't speak Japanese but there are some who speak English and will try to make you feel comfortable, not to mention the other often hospitable guests.  You may even find a 'Mama-san'!
The concept of comforting and/or entertaining the worker is prevalent in the Yakuza series and making conversation is a main feature of their many mini-games.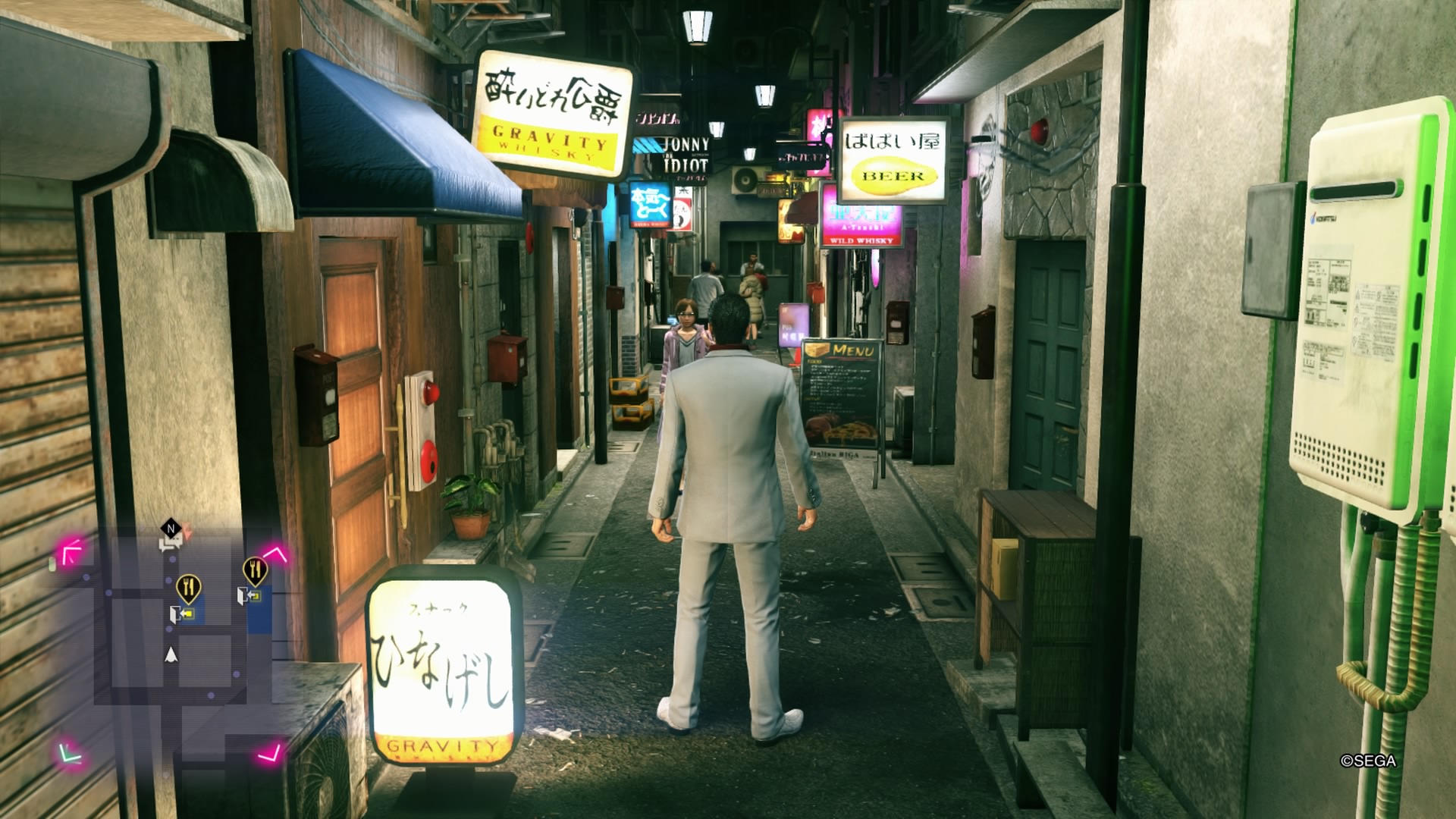 There is a bar called Albatross that is quite famous, very ornate inside and has a balcony view over the area.  Tourist friendly, serves cocktails and concoctions such as home made plum tequila…. so it's probably going to be packed…
Albatross drinking den in Golden Gai ???#tokyo #tokyoeats #shinjuku #goldengai #drinkingde… https://t.co/RGFGcw8bEe pic.twitter.com/slOqZXTthi

— InstaKabukicho (@InstaKabukicho) April 29, 2016