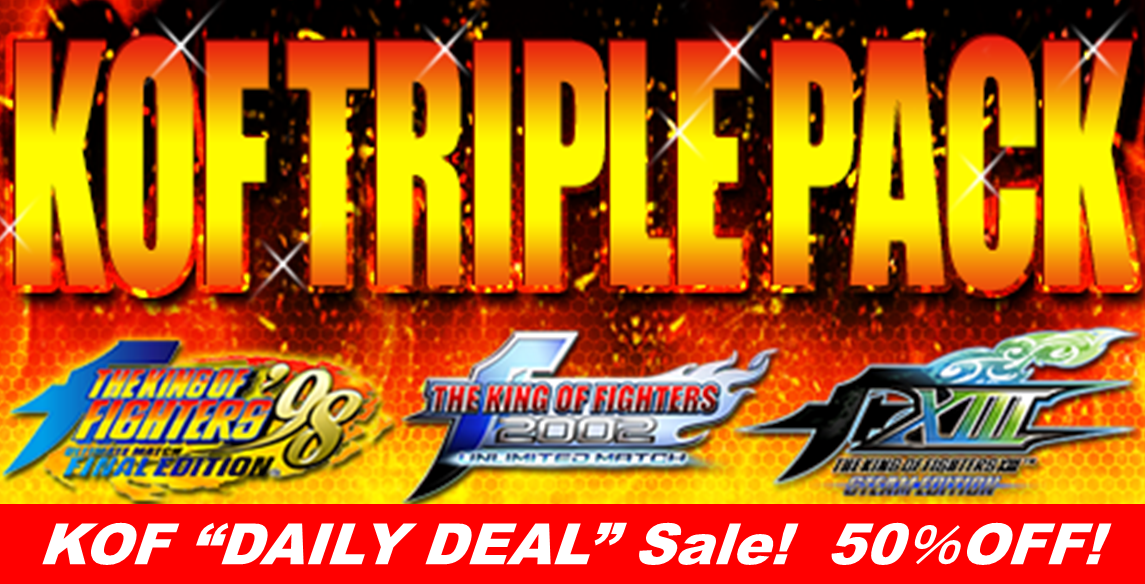 #KOF Triple Pack at 50% off Daily Deal! Competition Winners!
Already got it? Gift it! 🙂
"KOF Triple Pack", "KOF XIII Steam Edition", "KOF 2002 Unlimited Match", and "KOF '98 Ultimate Match Final Edition" are available on Steam at 50% OFF until 4/11 9:59 am PST time! Hurry up and get the pinnacle of KOF at a knockdown price!
STEAM??KOF?????50?OFF???????????????KOF Triple Pack??KOF XIII SE??KOF 2002 UM??KOF '98 UM FE??4/12AM2?00???
More details at:
http://store.steampowered.com/sub/64698/
COMPETITION WINNERS
And now it's high time to announce our winners!  A huge thanks to those who donated to help Freezer cross the globe and get to Korea!
After a draw, here's who won!
Thief – The Master edition : YOUNESS
Metal Slug X: MR WOLF
Murdered Soul Suspect : YOUNESS 
Lara Croft and The Guardian of Light : HADJ
Deus Ex – The Fall: SALIM
Nosgoth Founders – Warlord Pack: CHOCOBOTIGER