BBCP Kimaf vs Dedg FT5
Well, Sakura Otoko didn't turn up, so we had a Ft5 between Kimaf and Dedg, as they tried out their subs: Bullet and Relius.
Sorry about the looping intro music, that was a bug that I couldn't hear.
Dedg used Kokonoe afterwards for a bonus round but obviously hadn't learnt any combos 😮
UNIEL EU ONLINE CASH TOURNAMENT
Running two tournaments at once is fine!
Running two tournaments with strong players in both = slow! Not recommended…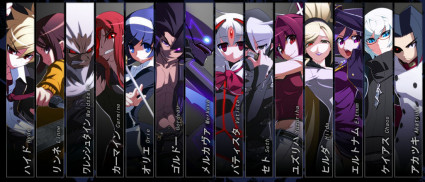 Cash Tournament Grand Finals
Free Tournament Grand Finals
Results
CASH Tournament
1. Neophos (Gordeau)
2. Hale (Gordeau)
3. Huitzil (Akatsuki)
FREE  tournament
1. Hale (Gordeau)
2. Huitzil (Akatsuki)
3. Kimaf (Vatista)
Brackets:
TOURNOI PAYANT (CASH)

FREE TOURNOI

The FGC Pro FOR FREE
You don't need a kindle, but you do need the app for pc, mac or smartphone.


Ever thought about running your own event, or wanted to know what goes on behind the streams?
Check out this guide, available from amazon for only $0.00 FOR A LIMITED TIME ONLY!
KOF13 General vs Mtk.Hokuto
Some very close matches here!